(VIDEO IN EXTENDED ARTICLE)
An explosion has struck the convoy of the Palestinian prime minister during a rare visit to Gaza, sparking fears of an assassination attempt.
Palestinian Prime Minister Rami Hamdallah was unharmed Tuesday but his Palestinian Authority quickly accused Gaza terrorists of trying to kill him.
Three of the vehicles in his convoy were damaged, their windows blown out. One had signs of blood on the door.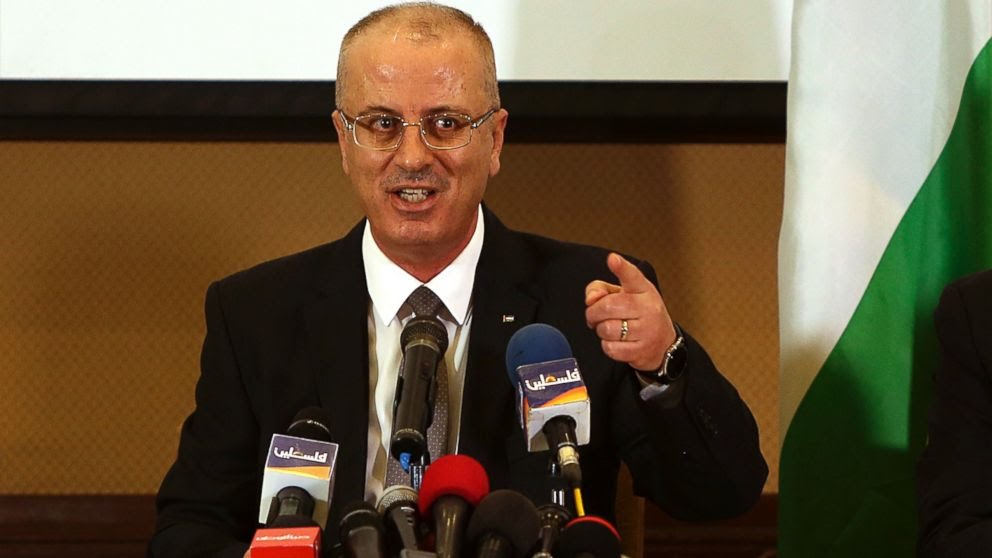 The news cast a cloud over a meeting to take place later Tuesday at the White House, where international representatives were to discuss economic development and the dire humanitarian situation in Gaza.
The explosion went off shortly after the convoy entered Gaza through the Erez crossing with Israel.
Hamdallah was traveling to Gaza to dedicate a new water treatment plant as part of cooperation between Fatah and Hamas. Hamdallah was unharmed and went on to inaugurate the long-awaited project in the northern part of the strip.
Some officials in the Fatah movement quickly blamed rival Hamas for a "cowardly attack," while others said it was too early to say.
Hamas condemned the Gaza explosion, and in a statement, Hamas called Tuesday's blast a "crime" and said it was an attempt to "hurt efforts to achieve unity and reconciliation." It promised an "urgent" investigation.
Hamas has controlled Gaza since seizing it from the Palestinian Authority in 2007.
Witnesses said the bomb was planted under an electric pole on Gaza's main north-south road and went off shortly after Hamdallah's 20-vehicle convoy had entered through the Israeli-controlled crossing.
"I could not see anything because smoke and dust filled the air. When the smoke cleared, the explosion was followed by heavy gunfire, apparently from police securing the convoy. When the dust cleared, I saw people running everywhere, and police were running around," said a witness who declined to be identified because of security concerns.
Two vehicles were badly damaged and could not continue while at least four others were damaged, with windows or sunroofs blown out. One had signs of blood on the door. At least two bodyguards were lightly wounded.
Hamdallah, who is based in the West Bank, arrived in Hamas-run Gaza to inaugurate the internationally funded sewage plant. He delivered a speech, and immediately left without sticking around for the ribbon-cutting ceremony.
Hamdallah insisted "this incident won't stop us from our work in Gaza and won't stop us from the reconciliation. We will still come to Gaza," he said.
President Donald Trump's Mideast envoy condemned the attack.
In a Twitter post Tuesday, Jason Greenblatt says Hamas and other terrorist groups have brought Gaza "to the brink of collapse."
"Attack on PA delegation opening water treatment plant is an attack on the welfare of the people of Gaza. Wishing a speedy recovery to the injured," Greenblatt said.
We condemn attack against @RamiHamdalla. Gazans have been brought to the brink of collapse by Hamas, PIJ & other extremist groups. Attack on PA delegation opening water treatment plant is an attack on the welfare of the people of Gaza. Wishing a speedy recovery to the injured.

— Jason D. Greenblatt (@jdgreenblatt45) March 13, 2018
(AP / YWN Israel Desk – Jerusalem)