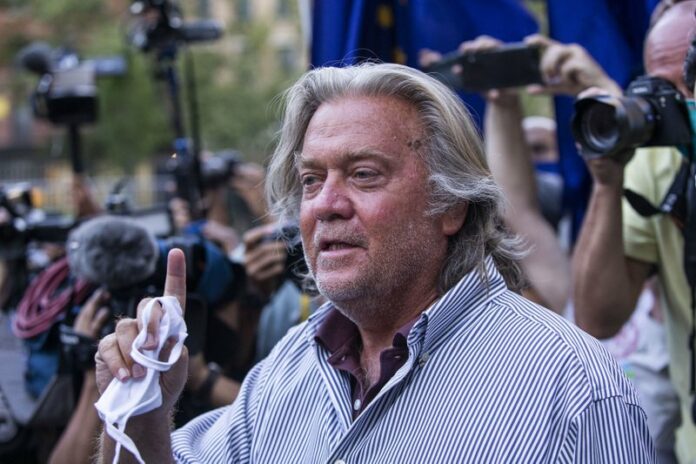 President Trump has decided to pardon his former chief strategist Steve Bannon in a last-minute decision made only hours before he is scheduled to depart the White House for a final time.
Bannon's pardon was especially notable given that the prosecution was still in its early stages and any trial was months away. Whereas pardon recipients are conventionally thought of as defendants who have faced justice, often by having served at least some prison time, the pardon nullifies the prosecution and effectively eliminates any prospect for punishment.
Bannon has been charged with duping thousands of donors who believed their money would be used to fulfill Trump's chief campaign promise to build a wall along the southern border. Instead, he allegedly diverted over a million dollars, paying a salary to one campaign official and personal expenses for himself.
"Steve Bannon is getting a pardon from Trump after defrauding Trump's own supporters into paying for a wall that Trump promised Mexico would pay for," Democratic Rep. Adam Schiff said on Twitter. "And if that all sounds crazy, that's because it is. Thank God we have only 12 more hours of this den of thieves."
(AP)