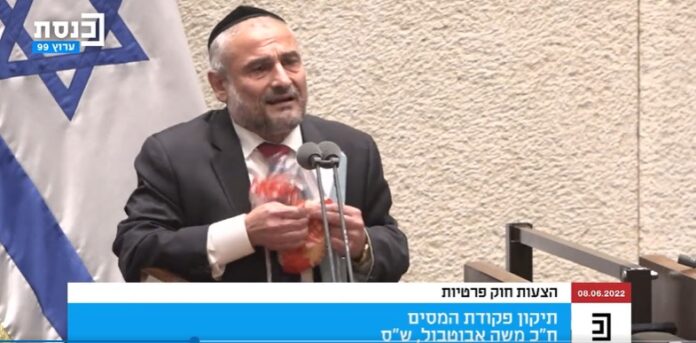 As the cost of living in Israel soars, and the Russian invasion of Ukraine leads to wheat shortages, Berman Bakery, the largest bakery in Israel, announced this week that it is raising its bread prices by 8%. Another bakery made a similar announcement the next day.
During a discussion in the Knesset on Wednesday on rising food prices, Shas MK Moshe Abutbul protested against the hike in bread prices, unwrapping bread as a prop.
"You've lost it completely!" he cried. " Give the Finance Minister bread. You raised the price of bread. Have you no shame?"
The Knesset Speaker angrily ordered that Abutbul be ejected from the plenum as according to law, MKs are prohibited from displaying props.
(YWN Israel Desk – Jerusalem)