(PHOTOS IN EXTENDED ARTICLE)
On Sunday, at Tel Hashomer Medical Center, a graduation ceremony took place for MDA's newest paramedics. 69 of the course students, who come from all areas of Israel, received their certificates and concluded their professional training. During the ceremony, Rabbi Eliezer Scheiner, Rosh Yeshivat Hesder Meir Harel in Modi'in and Ofakim, lit the sixth candle of Chanukah.
Gal Grender, a representative on behalf of the course instructors, shared excitedly: "The variety of people here is wide, we see people of different ages, life stages, parents and yeshiva students, who all share a common goal – saving lives. Being a paramedic is a way of life and not just a profession."
Representative of the medical department and the MDA training center for paramedics, Chen Vermus, and MDA Director-General, Eli Bin, also attended the ceremony. Representative of the graduates, Lior Dostry, who won the title "Exemplary Student", carried a speech on behalf of the rest of the students and thanked the instructors.
MDA Director General, Eli Bin: "Course graduates, male, female, young, old, religious, secular, Jews and Arabs, consist an impressive, colorful mosaic. You are MDA's highlight, the jewel in our crown. We will continue to support you and your professionalism, MDA will always be your home, where you've acquire your professional experience through effort and hard work. Always remember we count on you and strengthen you."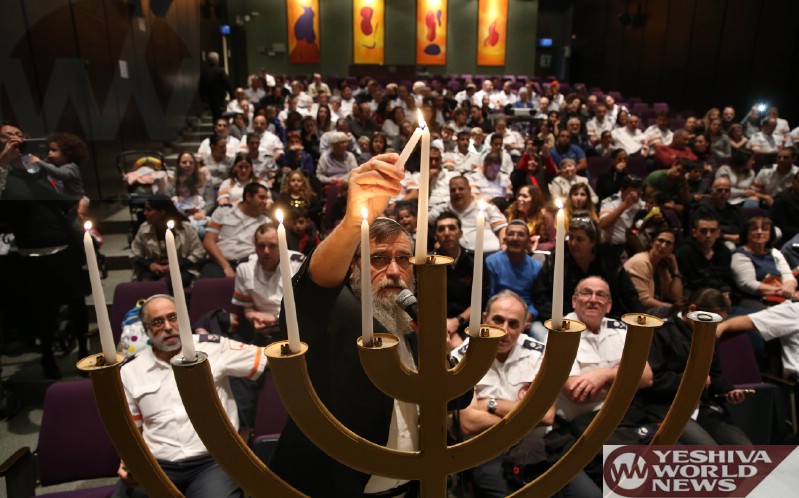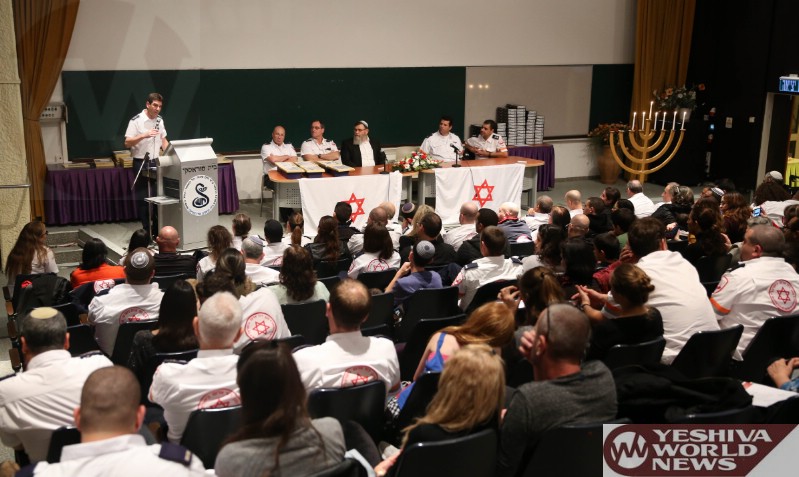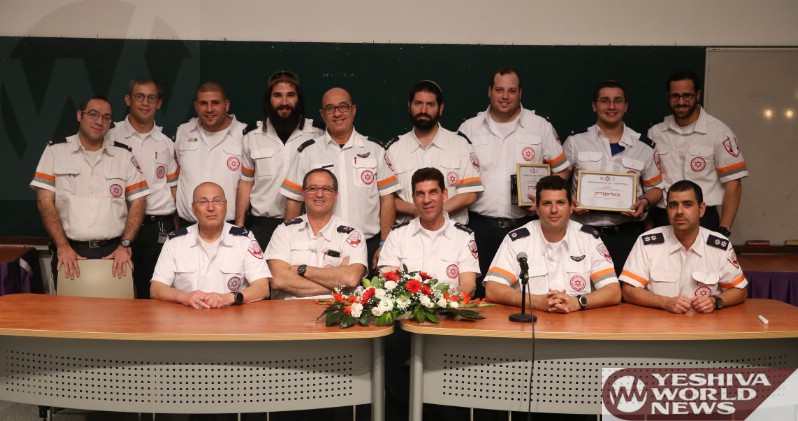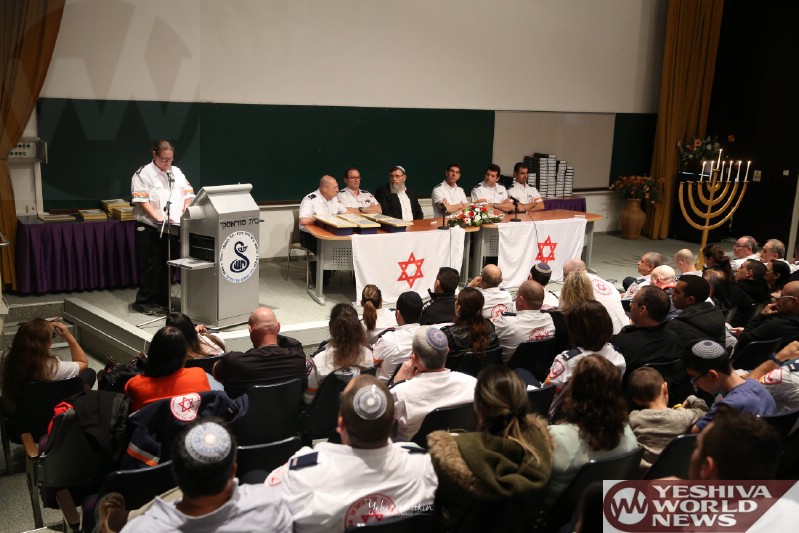 (YWN – Israel Desk, Jerusalem)