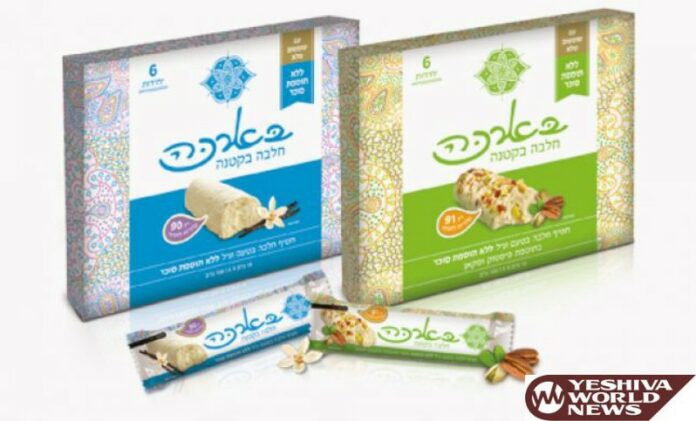 The Ma'adanei Miki company, which produced packaged salads, dips and smoked fish, closed its doors last weeks after 80 years of operation. The company, which was officially founded in 1992, began as a family business in 1939.
According to Israeli media reports as well as a YWN report, Ma'adanei Miki was the preferred brand of dips and salads in the Chareidi community, with 49% of the community buying Miki as their first choice, compared to 14% who chose the Tzabar brand as their first choice and 13% who chose Strauss.
Unfortunately, in recent years, the company has been financially unstable, incurring heavy losses. It currently owes heavy debts that it cannot pay back, Israeli business papers reported last week.
The company also suffered a significant loss two years ago when Listeria bacteria was found in its products, which forced the company to recall products, close down production for a prolonged period of time and dispose of a large amount of raw materials.
Last week, the company's creditors, Israeli banks Leumi, Poalim and Agud filed a petition for official receivership in the Tel Aviv District Court. The petition was filed with the knowledge and consent of Ma'adanei Miki, which has informed the banks that they cannot meet their upcoming payroll for its 230 employees. The company has two factories, a salad processing plant and marketing company in Rishon L'Tzion and a fish salad processing plant in Beit Shemesh.
"As was told to us by the company," the banks' petition stated, "in recent years, it has had difficulties paying the rising costs of raw materials, adjusting to changes in regulation that necessitated large investments as well as the rising competition in the industry. Due to these circumstances, the company's income was decreased, its capital reduced and it suffered heavy losses. The attempts of the controlling shareholders to stabilize the company through streamlining the operational process and consulting with business advisors did not ameliorate the issues. The company incurred a loss of NIS 5,443 million in 2017, a loss of NIS 4,929 million in 2018, and this pattern of loss is continuing into 2019."
(YWN Israel Desk – Jerusalem)