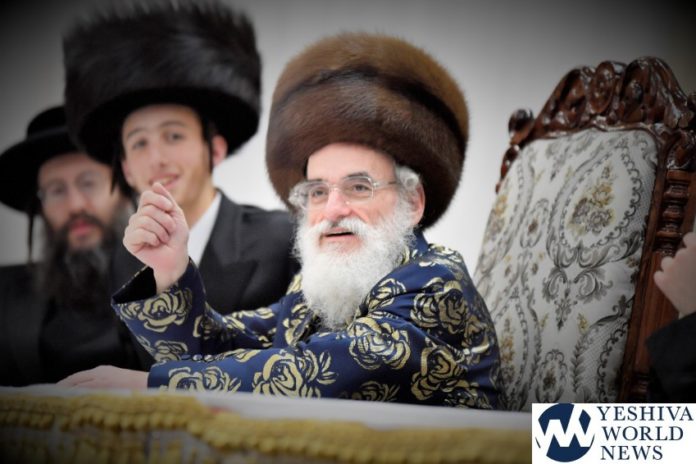 Concern for the Rebbe is growing in the Vizhnitzer community after it was announced that the Bar Mitzvah of the Rebbe's grandson which was scheduled for Sunday night has been pushed off until after Purim, Kikar H'Shabbat reported.
The decision was made after it became clear that the Rebbe, who has been hospitalized in Mayanei Hayeshua Medical Center in Bnei Brak since Friday, will not be released before Purim.
The Rebbe's hospitalization also means that the customary Purim tischen and Mishteh Hayayin seudah on Purim will be canceled.
A source told Kikar H'Shabbat that the Rebbe's grandson's hanachas tefillin, which was slated to take place in the Vizhnitzer Beis Medrash in Bnei Brak with hundreds present, instead took place in the Rebbe's hospital room on Sunday morning.
The Rebbe was brought to the hospital on Friday for tests after feeling ill and the doctors decided to extend his hospitalization over Shabbos for observation. On Sunday morning, the doctors said that the Rebbe needs to remain hospitalized for continued medical care and will not be released in time for Purim.
The chassidus requests that the public daven for the refuah of the Rebbe: Rav Menachem Mendel ben Leah Esther l'refuah sheleima b'toch sha'ar cholei Yisrael.
(YWN Israel Desk – Jerusalem)