(PHOTOS IN EXTENDED ARTICLE)
Northern district police apprehended a man in Tiveria, who is suspected of puncturing all four tires of a police department pickup truck. The suspect, Nissim Saada, 23, a resident of Tiveria, punctured the tires of the vehicle assigned to the mounted unit.
After a probe into the vandalism, police found eyewitnesses who at first, were reluctant to step forward. The suspect was indicted on Thursday, 3 Shevat, and charges include illegal possession of a knife, intentional destruction of property. He was ordered remanded without bail. Police also plan to file a civil suit to recoup the damages.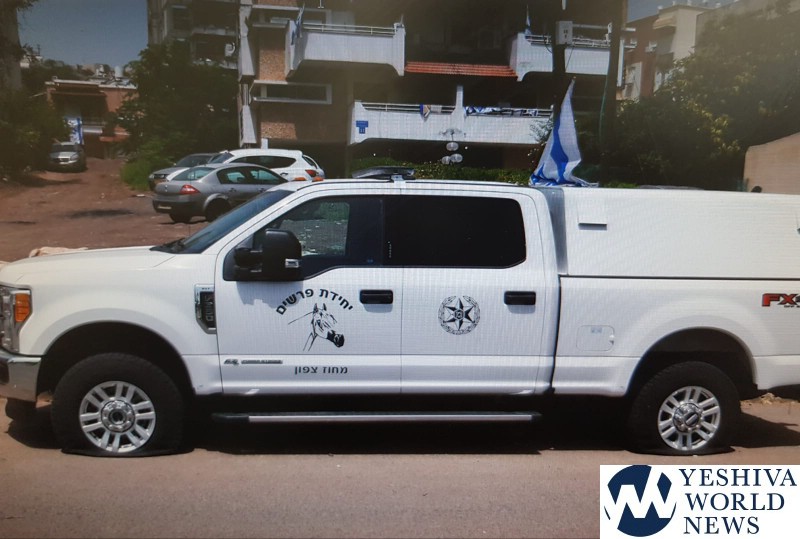 (YWN Israel Desk – Jerusalem)