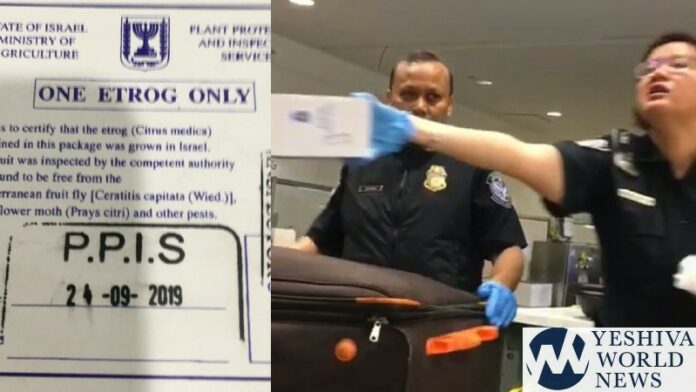 The attached video was submitted to YWN WhatsApp by the person who took it.
Watch the TSA employee at JFK Airport explain the Jews going through security that their Esrogim must have a "certificate" on it in order to be allowed through.
"Can I borrow your box for a minute?" the female TSA employee asks someone with an Esrog box.
"You see the paperwork right here? That is the certificate. If you no have it, no good."
SEE THE VIDEO BELOW:
*****SIGN UP NOW —- GET YOUR NEWS IN RECORD TIME***** Make sure you are one of the more than 22,000 that signed up to YWN WhatsApp Status to receive news in live time. Click this link – or send a message to 1-888-4-YW-NEWS (888-499-6397) – to see our status posts*****
(YWN World Headquarters – NYC)