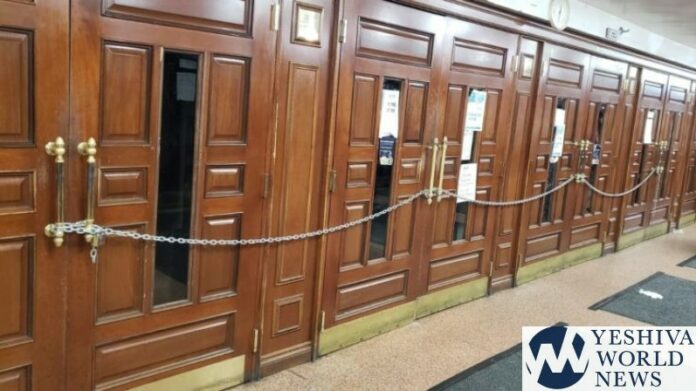 The Gerrer chassidus, the largest chassidus in Israel, closed its main Beis Medrash in Jerusalem on Wednesday as well as its yeshivos throughout Israel.
The Gerrer Rebbe has insisted on adhering to the Health Ministry's directives of no gatherings over ten people but when he saw that it was difficult to enforce he simply closed all Gerrer institutions. A message was sent from the Gerrer secretary that the Beis Medrash is closed and that there will be no kabbalas kahal by the Rebbe until further notice.
In the United States, following the spread of the coronavirus in Crown Heights, the Lubavitch headquarters at 770 Eastern Parkway has been closed.
The gabbai, Rav Yosef Yitzchak Kratz said that the decision was made by the rabbanim of Crown Heights and members of the Beis Din.
STAY UPDATED WITH BREAKING UPDATES FROM YWN VIA WHATSAPP – SIGN UP NOW Just click on this link, and you will be placed into a group.
(YWN Israel Desk – Jerusalem)