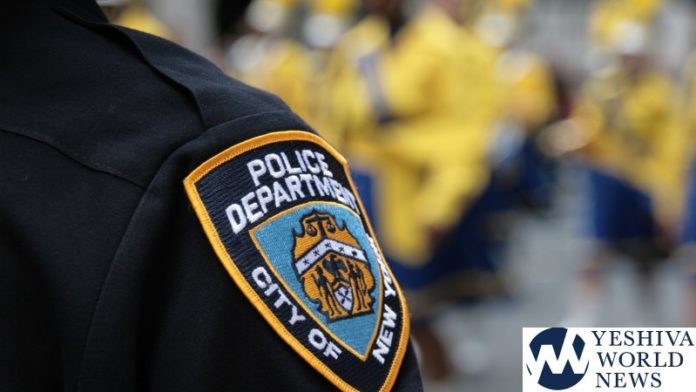 Another day. More hate.
The latest two hate crimes occurred on Monday, the first day of Rosh Hashanah in Williamsburg.
In the first crime, as can be seen in the attached video footage, a group of thugs are seen smashing a window of the Rivnitz Shul on Throop Avenue and Barlett Street.
The suspects run up the street, while one of them appears to be on the lookout for anyone coming, while another two suspects are seen throwing objects at the windows of the Shul.
The NYPD Hate Crimes Task Force is investigating the incident. They are being assisted by Williamsburg Shomrim.
In the second hate attack, a Hasidic woman had her Shaitel yanked off by a person.
Watch the attached video where a women pushing a baby carriage is followed by the suspect, who then pulls off her wig and runs away. The woman is seen placing her hands over her head to cover herself, as she is humiliated in public. He is seen hiding behind a parked vehicle.
But not to worry, Orthodox Jews can breath easily, as Mayor DeBlasio is threatening to take action. DeBlasio wrote on Twitter "This is a shocking act of hate. We WILL find the perpetrators and hold them responsible. If you have any information, share it with the NYPD."
Orthodox Jews in New York City have lots of faith in the Mayor. Afterall, he can most definitely list the suspects and the jail sentences handed down following the last 100 hate crimes. Right?
Not.
Meanwhile, if you use the word "illegal alien", you can now be fined as much as $250,000. Call someone a "dirty Jew", and get a free pass.
*****SIGN UP NOW —- GET YOUR NEWS IN RECORD TIME***** Make sure you are one of the more than 22,000 that signed up to YWN WhatsApp Status to receive news in live time. Click this link – or send a message to 1-888-4-YW-NEWS (888-499-6397) – to see our status posts*****
This is a shocking act of hate. We WILL find the perpetrators and hold them responsible. If you have any information, share it with the NYPD.

Officers are protecting religious institutions during High Holy Days, and we'll keep our Jewish community safe.https://t.co/2dYtAhzJmX https://t.co/hywdFdiOui

— Mayor Bill de Blasio (@NYCMayor) October 2, 2019
Synagogue attacked, windows broken.

This is not from Kristallnacht in 1938.
This is Rosh Hashana 2019 in Brooklyn, New York. pic.twitter.com/PytkFKWfMo

— Kalman Yeger (@KalmanYeger) October 2, 2019
A despicable act of hate during the High Holy Days. This type of anti-Semitic violence has no place in New York.

Contact @NYPD90Pct if you have any information to help lead to an arrest. https://t.co/H8zQ0VWpbG

— Kathy Hochul (@LtGovHochulNY) October 2, 2019
(YWN World Headquarters – NYC)