YWN regrets to inform you of the tragic and untimely passing of R' Eliyahu Matisyahu (Elias) Friedman Z"L, a young father who passed away suddenly last night from a heart attack. He was 48 years old.
Elias was a beloved figure in the Jewish paramedic circles of Manhattan, where he served as Critical Care EMT with SeniorCare, and volunteered with Hatzalah of the Upper West Side (UWS).
Sources tell YWN that Elias was holding his baby at around 2:30AM and suddenly began having difficulty breathing. Moments later he collapsed. Crown Heights Hatzolah rushed to the scene and did everything they could to revive him. He was transported to Kings County Hospital where he was Niftar.
His sudden passing comes as an utter shock to his friends and family, who celebrated his wedding less than a year ago, and the birth of his daughter a mere few days ago.
He is survived by his wife Rivka (daughter of Gershon and Nina Orenstein from Crown Heights), and their newborn daughter Malya Leah Friedman (named after his mother) who was born Erev Shabbos. He is also survived by his siblings.
The Levaya will take place tomorrow (Wednesday) leaving from Shomrei Hadas at 12:00pm, and passing by 770 Eastern Parkway at approximately 12:30PM.
A fund was set up to ensure the needs of the wife and daughter are taken care of, please donate generously.
Michael S. Vatch, the Chief Executive Officer of SeniorCare EMS released the following statement:
It is with profound sadness and a deep sense of loss that we announce the untimely passing of Elias Friedman, Critical Care Paramedic for SeniorCare EMS, which occurred on Tuesday, April 17, 2018.
Originally from Ellington, Connecticut Elias received his Paramedic certification from the Hartford Hospital Paramedic program in 2004.  He worked for several years as a Paramedic for the Ambulance Service of Manchester before relocating to New York and joining the Green Team at SeniorCare in December of 2008.  As one of our most senior Paramedics, Elias was a steadfast name on the Bronx operations roster, maintaining not only his Westchester MAC certification, but also his Critical Care Paramedic (CC-EMTP) certification, and was recently certified through our new cutting-edge Community Paramedicine Program.  His commanding knowledge of his craft placed all those around him at ease during even the most difficult assignments.   A true professional to his vocation, Elias maintained a simple creed, "helping folks who need it, when they need it!"
Elias was a devoted and loving husband to his wife Rivka, marrying this past May and was a proud new father, welcoming his daughter to the world just this past week.  His premature passing will undoubtedly leave an unfillable void in their lives and our thoughts and prayers for strength and courage in this difficult time are with them.
On a personal note, I will miss Elias' inquisitive nature, his dry wit and the imagery of his departure from the Bronx base on his trusted bicycle at the end of each shift.  He will not be forgotten.
Boruch Dayan Ha'Emmes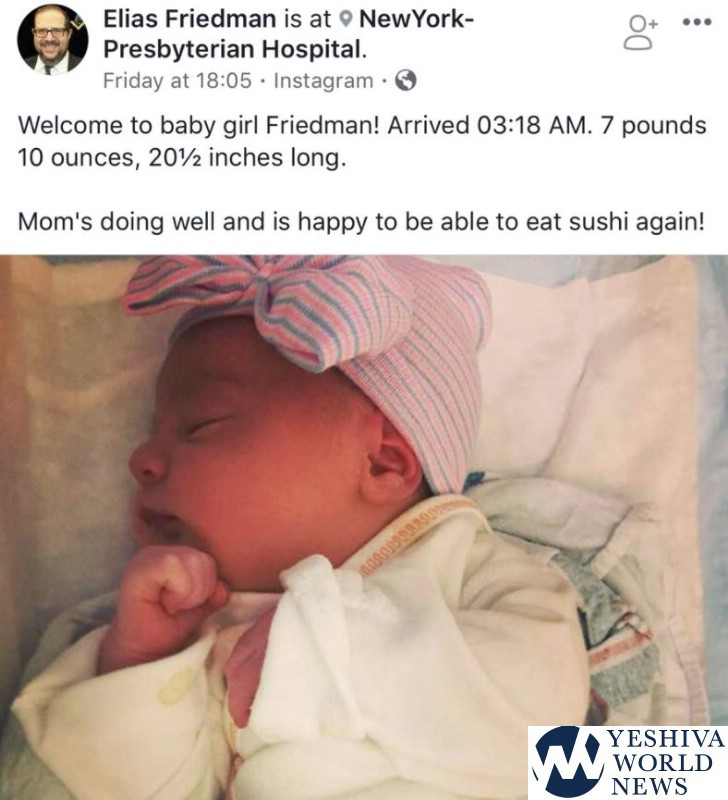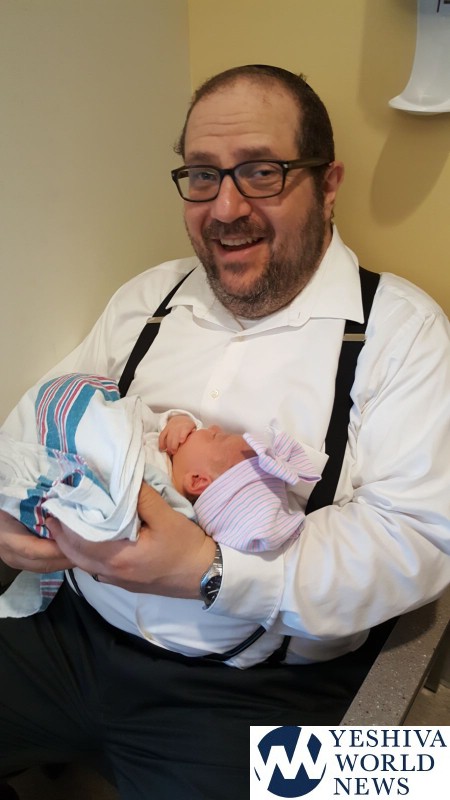 (YWN World Headquarters – NYC)