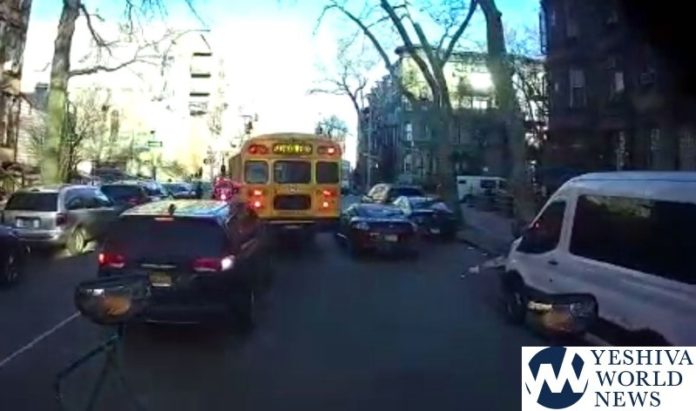 The attached footage was captured on Sunday morning in Williamsburg, Brooklyn.
Watch how the bus turns on his red lights to pick up a young boy heading to Yeshiva, and a car speeds around the bus.
This happened on Bedford Avenue and Hewes Street.
Just a few weeks ago, YWN reported that NY Governor Cuomo wants school buses in New York state to be equipped with cameras to record drivers who illegally pass stopped school buses.
Cuomo says installing stop-arm cameras on school buses will significantly improve safety for the 1.5 million students who ride school buses in New York state each year. The devices would record when a vehicle passes a stopped school bus and issue a ticket to the motorist.
(YWN World Headquarters – NYC)