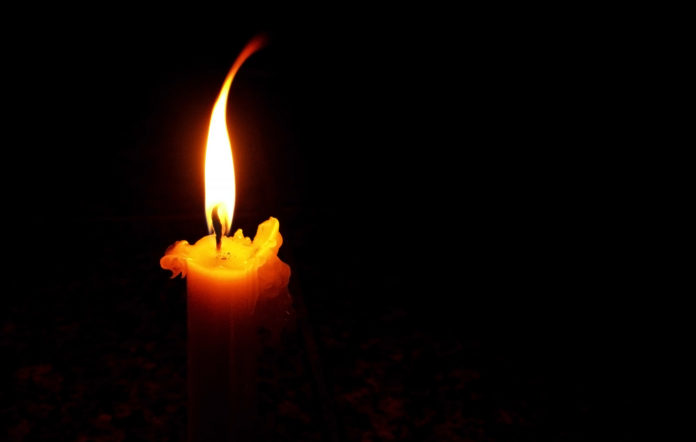 YWN regrets to inform you of the petira of Rebbitzen Devorah Svei A"H, wife of the late Philadelphia Rosh Yeshiva, Hagaon HaRav Elya Svei ZATZAL who was Niftar in 2009.
Rebbizten Svei recently became ill, and was Niftar on Sunday afternoon.
Her husband was internationally known for his incisive, brilliant and clear shiurim, and his ability to offer sage advice to thousands of Jews worldwide. He was a primary student of Hagon Rav Aharon Kotler. He was regarded as one of the foremost leaders of Charedi Jewry, and was a member of the Moetzes Gedolei HaTorah.
Rebbitzen Svei was a daughter of Hagaon Harav Avrohom Kalmanowitz ZATZAL, the founder of Mirrer Yeshiva in America, and a sister-in-law of Hagaon HaRav Shmuel Berenbaum ZATZAL, the Mirrer Rosh Yeshiva.
She leaves behind an incredible Mishpacha of Marbitzei Torah, and talmidei Chachomim.
Her children are HaRav Yehuda Svei, the Rosh Yeshiva of Philadelphia Yeshiva; Mrs. Lakee Gorelick (South Fallsburg), Mrs. Sori Dick (wife of HaRav Mottel Dick), Mrs. Nechama Lipschutz (Toronto), Rav Meir Simcha Svei of Lakewood; Rav Avrohom Svei, Rav Aharon Shlomo Svei, Rav Chaim Yosef Svei and Reb Malkiel Svei.
The Levaya will take place Monday morning at 9AM (Shachris in the Yeshiva at 7AM there will also be a minyan in a shiur room at 7:45) at the Yeshiva 6063 Drexel Road.
PLEASE NOTE: DREXEL ROAD WILL BE ONE WAY GOING FROM CITY LINE TOWARDS UPLAND WAY.
The Aron will be leaving at 11AM to Newark Airport, United Cargo 340 Airis Drive, Newark, NJ.
The Levaya hopes to be at Newark at around 1PM, however all times are tentative.
The aron will be taken to Eretz Yisroel with
kevura on Har Hazeisim.
The family will be coming back on Wednesday morning and will be sitting shiva at 2214 North Graham Street, Philadelphia, PA 19131 thru Monday morning February 18.
Shachris 7:30
Mincha 3:30
Maariv 9:45
ומחה ה' אלוקים דמעה מעל כל פנים
Boruch Dayan HaEmmes…
(YWN World Headquarters – NYC)