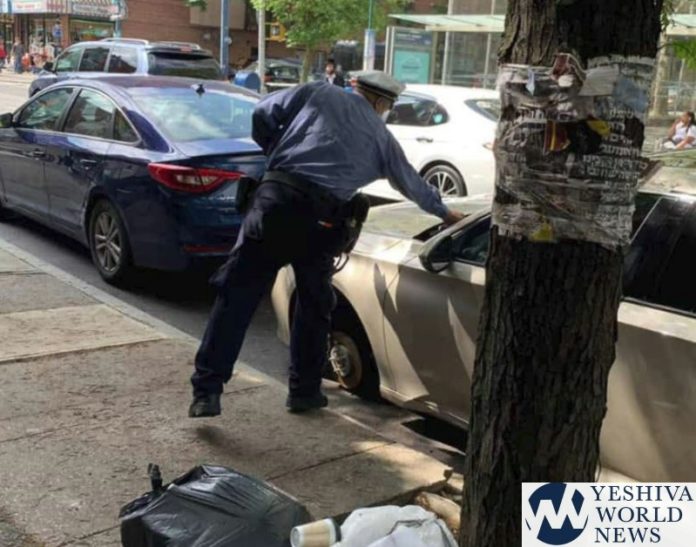 Tire thieves were out in Williamsburg early Thursday morning, and stole all four tires from a vehicle parked on Lee Avenue and Wilson Street.
Making matters worse, an NYPD Traffic Agent gave the man a summons as he awaited for Police Officers to take a report.
YWN has confirmed that the summons was issued for an expired meter.
You just can't fix stupid.
Meanwhile, Chaveirim were helping the man with his ties on Thursday afternoon.
NYPD traffic officer gives parking ticket to vehicle parked on Lee Ave and WIlson Street in #Williamsburg on Thursday morning that had all four tires stolen overnight. pic.twitter.com/XMh6VgwChR

— NYC Scanner (@NYScanner) June 6, 2019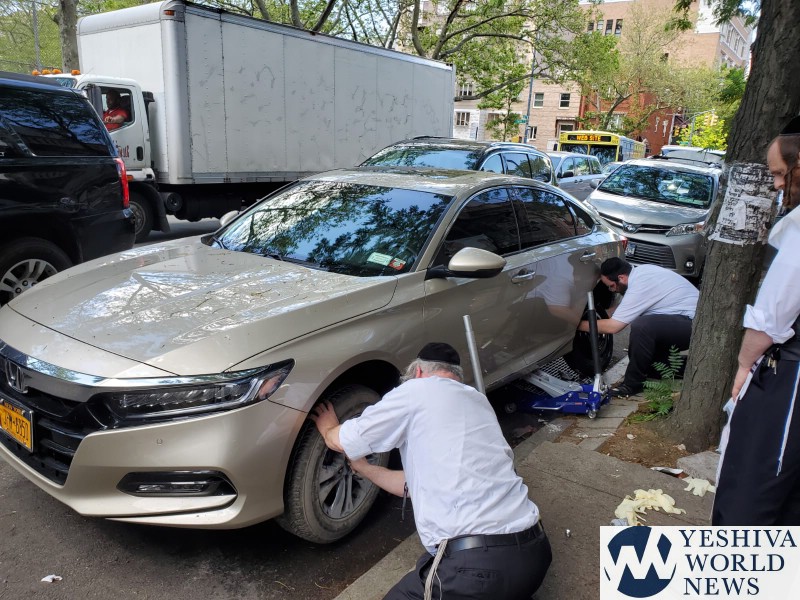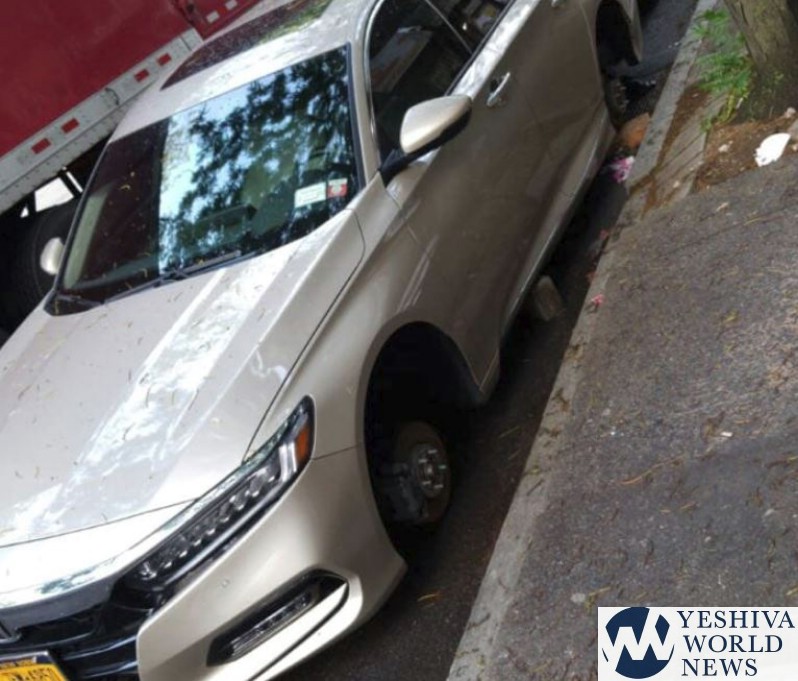 (YWN World Headquarters – NYC)