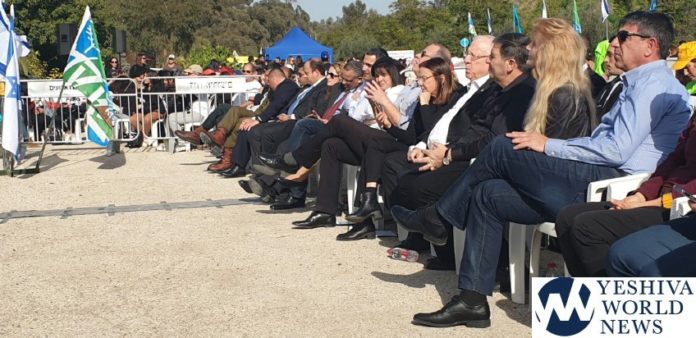 (VIDEO AND PHOTOS IN EXTENDED ARTICLE)
A memorial was held on Monday, January 21, 2019, marking 22 years since the deadly terrorist attack in the 'Island of Peace', Naharayim, in Jordan. The location is the border between Israel and Jordan.
A Jordanian soldier opened fire without provocation, targeting a group of Israeli school girls from the AMIT Fuerst School in Beit Shemesh who were on a school trip. The soldier killed seven of the children and injured six others.
Being that the event was held on Tu B'Shevat, it took place in the Yaar HaBanot, the Forest of the Girls in memory of the victims, and trees were planted by the participants, including President Reuven Rivlin and Beit Shemesh Mayor Aliza Bloch.
The soldier, Ahmad Daqamseh, was sentenced to 20 years in prison and hard labor after determining he was mentally ill. He was released in 2017.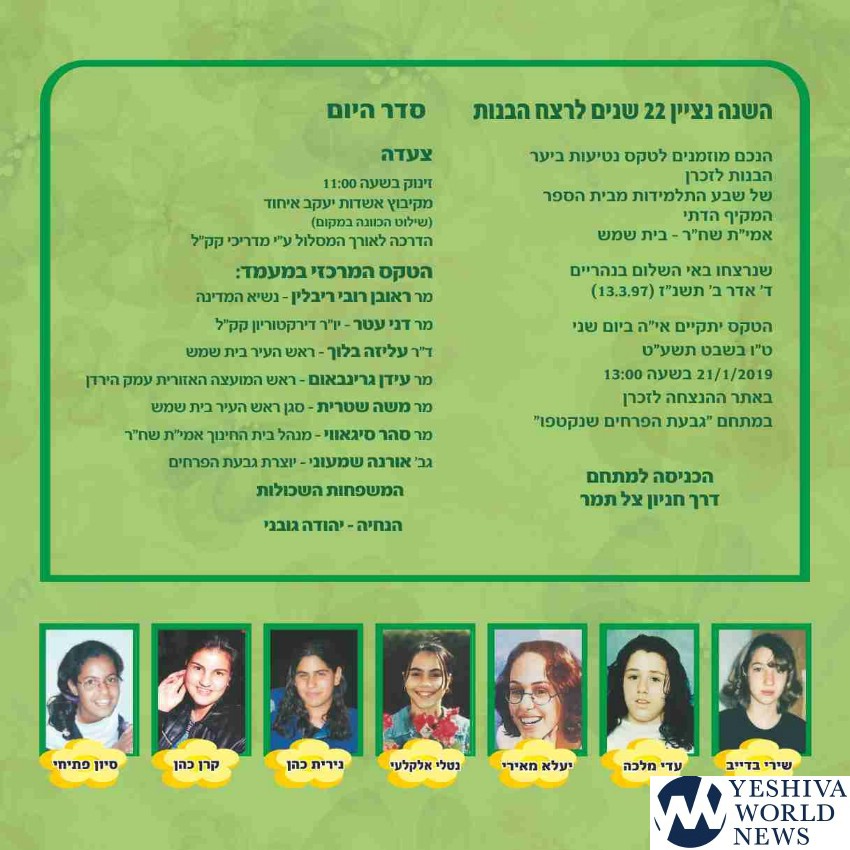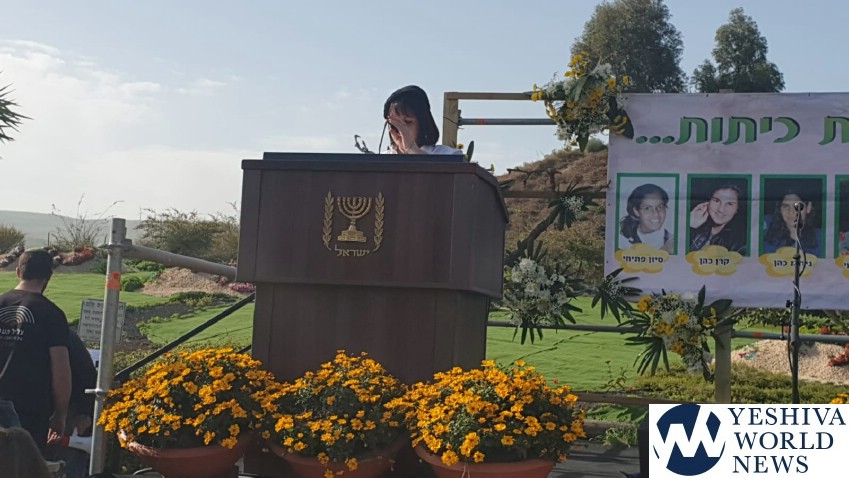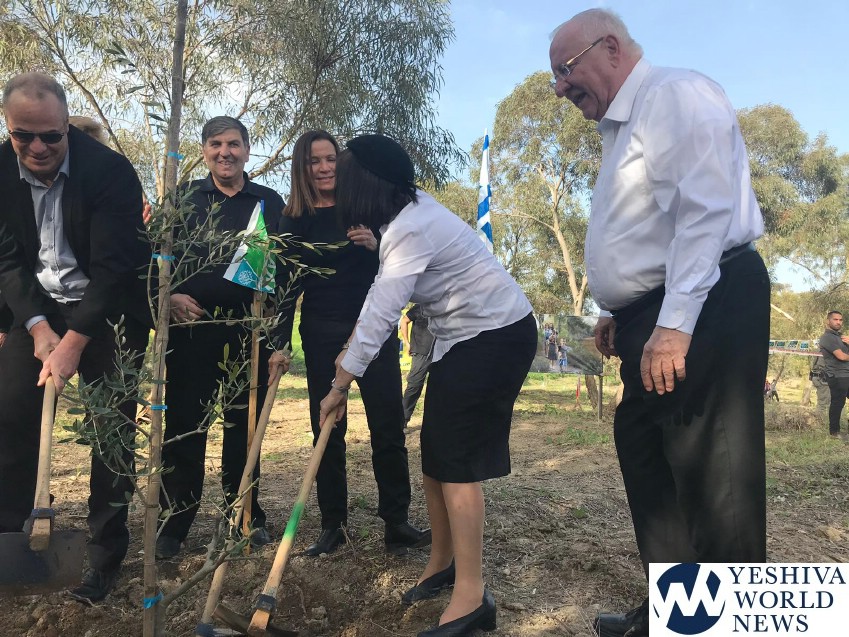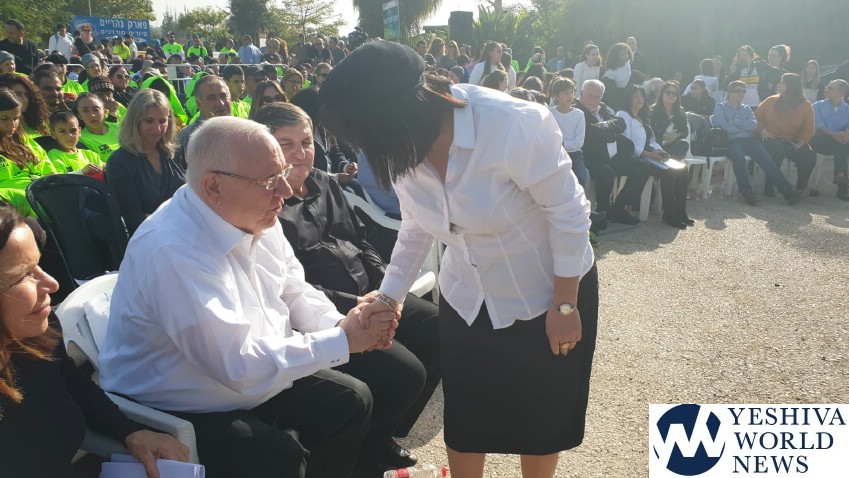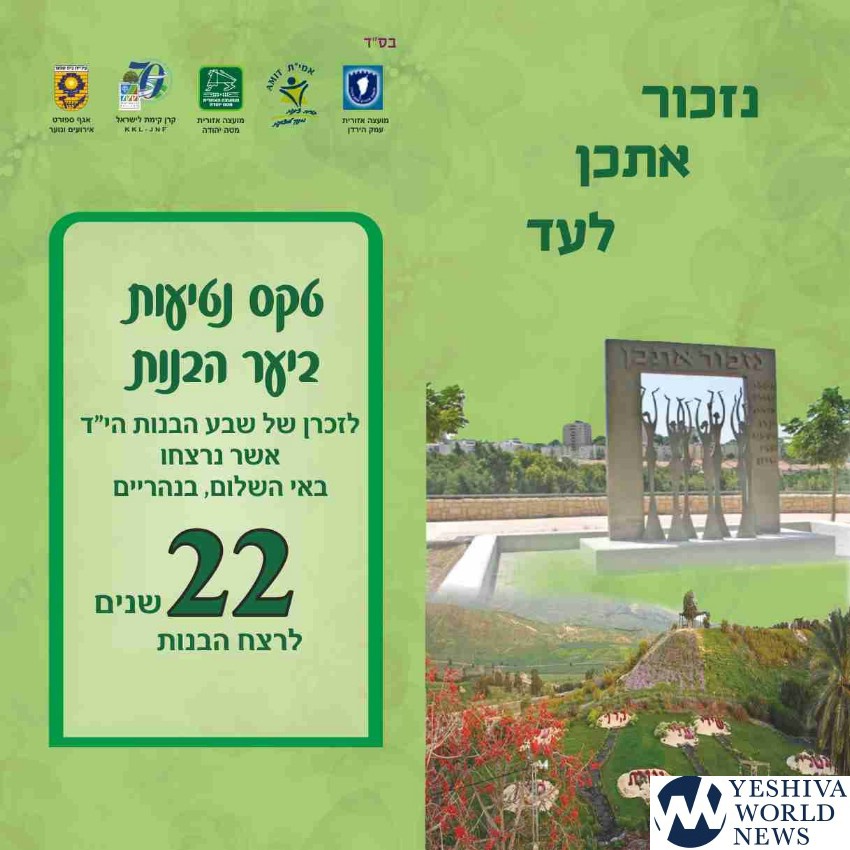 (YWN Israel Desk – Jerusalem/Photo + Video Credit: Beit Shemesh City Hall)