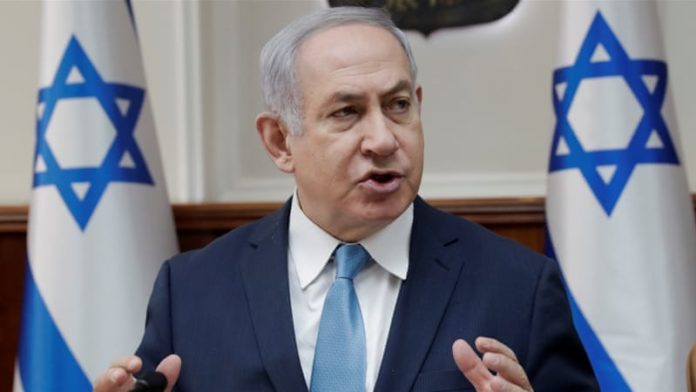 Prime Minister Binyamin Netanyahu is now busy with ministerial appointments, which is reason for a competitive atmosphere among veteran Likud MKs. Just last week, Netanyahu appointed MK Amir Ochana as Minister of Justice.
According to a report filed by KAN News political corresponded Yoav Krakovski, the prime minister plans to appoint an addition six ministers this week. First online with Chairman of the URWP MK Rabbi Rafi Peretz, who will become Minister of Education, replacing Naftali Bennet. The number two man on the URWP list, MK Betzalel Smotrich, will become Minister of Transportation, replacing Yisrael Katz who is now the Foreign Minister. It remains to be seen if the two will become members of the Security Cabinet, or perhaps, they will receive observer status.
The next post is Minister of Agriculture, which was vacated by Uri Ariel who retired from Knesset. The Housing Ministry portfolio will be given to MK (Kulanu) Yifat Sasha-Biton, with approval from party chairman Moshe Kahlon. This leaves the Ministry of Diaspora Affairs, which was held by Bennet too along with some others.
Gilad Erdan, who serves as Minister of Public Security is likely to become the next Israeli Ambassador to the United Nations, but according to Channel 13 News, he will discuss it with Attorney General Avichai Mandelblit to determine if such an appointment can be made during a transition government.
The report adds the Agriculture Ministry post was offered to former Likud Minister Ayoub Kara, who was pushed too far down on the Likud roster to get into Knesset. According to Krakovski, if Erdan accepts the UN post, then his position will be given to Minister of Culture & Sport (Likud) Miri Regev.
Others likely to become ministers are other Likud members, including Nir Barkat, Tzipi Hotevely, Yoav Kisch and Dudi Amsellem. Miki Zohar is expected to become the new coalition leader.
(YWN Israel Desk – Jerusalem)