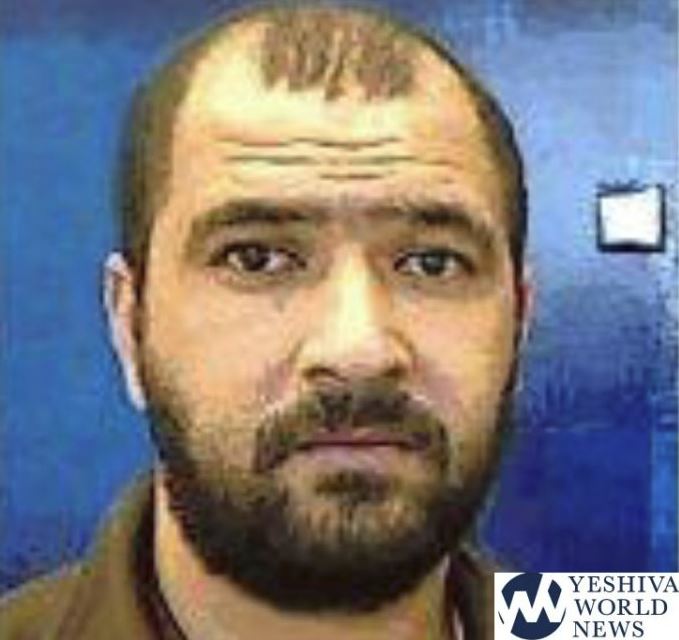 Israeli forces arrested a Jordanian national acting on behalf of Iranian intelligence to establish a spy network in Israel and the West Bank earlier this year, the Shin Bet security service revealed Thursday.
Jordanian businessman Thaer Shafut, 32, a Jordanian citizen originally from Hebron, was arrested on April 17. He was was sent into the West Bank last year "on behalf of Iranian intelligence to carry out missions that were meant to establish a network in Israel and the West Bank, which would be used for covert operations for the Iranians," the Shin Bet said.
During his interrogation, it was revealed he had entered Israel on behalf of Iranian intelligence to carry out missions intended to promote the establishment of infrastructure in Israel and in Yehuda and Shomron that would serve as secret activities for the Iranians.
The start of the connection between Shafout and Iranian intelligence began in Lebanon when he met two Arab-speaking operators from the Iranian intelligence, who described themselves as Abu Sadek and Abu Jaafar. Shafout met with his Iranian handler a number of times, in both Lebanon and Syria during 2018 and 2019.
During the meetings, Shafout was instructed to establish a business infrastructure in Israel that would serve as a cover for future Iranian activity, apparently in favor of obtaining access to Israel including Yehuda and Shomron, as well as recruiting spies to assist in gathering intelligence in accordance with Iranian interests in the field.
As part of his activities, he began to perform field research. During his entrances to Israel in July and August 2018, and in April 2019, he began to establish contacts with field forces in order to help him in his missions.
In the context of the contacts with his Iranian operators, which Shafout initiated and proposed to them, and even received their approval, for the establishment of a plant in Jordan that would employ Shiite workers, which would serve as an anchor for future Iranian activity vis-à-vis Israel, Yehuda and Shomron.
Shafout's Iranian operators have expressed a willingness to invest large sums, about $500,000 as an initial sum, and later as much as necessary to establish its operations in the field.
In the framework of the connection, the Iranian operators also provided means of encrypted communications, which served as communications between them, through which information was transferred and meetings were coordinated.
During the investigation, the Iranian intelligence also intended to use Shafout in order to transfer funds to terrorist operatives in Yehuda and Shomron and in Israel.
At the conclusion of the operations on their behalf, he was sent to Israel. He was expected to leave for Iran to complete his training as an agent and to carry out advanced training in espionage and intelligence.
The plans of the Iranian intelligence agencies have been thwarted as the ISA located and apprehended Shafout, who was indicted on June 10, 2019 in the Judea Military Court. The charges against him include contact with a hostile organization, conspiracy to fund enemy activities and contact with an enemy agent.
(YWN Israel Desk – Jerusalem)