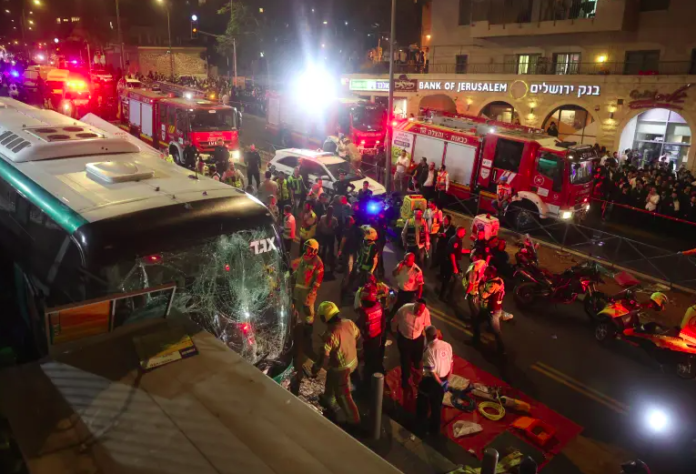 Horrific details are still unfolding, after a bus crashed Thursday night into a crowd of people outside the Rav Shefa shopping center in Jerusalem. Emergency responders say at least four are dead, including two children and a woman. Some have speculated that the victims are a mother and her daughters, but those details have yet to be confirmed.
Heavy machinery is currently being used to lift the bus off of the street, as police fear that there may be more bodies trapped underneath.
It is not clear how the bus lost control. The union for bus drivers claims that Egged is currently understaffed, and that drivers are overextended. This is the second deadly bus stop on the same street this week.
A Chesed Fund page has been opened to help the families of the victims of the tragedy. Donations will go toward helping the families to cope and take care of themselves after this horrific loss.