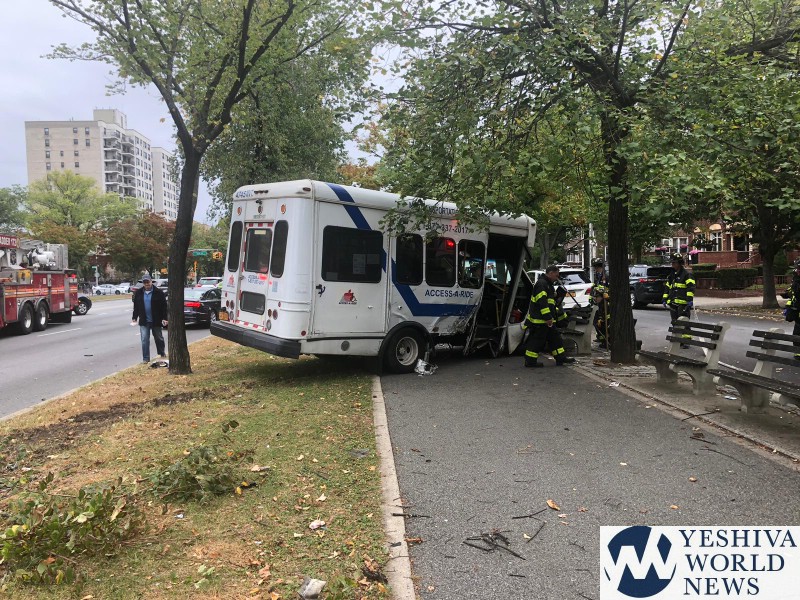 In what can be described as nothing less than a miracle, no one was killed or even seriously injured in a crash on Ocean Parkway on Sunday afternoon.
It happened at around 2:00PM on Ocean Parkway near Avenue N, when a vehicle collided with an Access-A-Ride bus, causing the bus to lose control, jump the curb, and slam into one of the benches that line the street.
Bichasdei hashem, there was no one sitting on the bench at the time, nor were any pedestrians struck by the bus.
Flatbush Hatzolah was on the scene and treated the driver for minor injuries. The occupants of the other vehicle suffered minor injuries.
FDNY and the NYPD were on scene as well.
Video and photos for YWN via @B39
*****SIGN UP NOW —- GET YOUR NEWS IN RECORD TIME***** Make sure you are one of the more than 22,000 that signed up to YWN WhatsApp Status to receive news in live time. Click this link – or send a message to 1-888-4-YW-NEWS (888-499-6397) – to see our status posts*****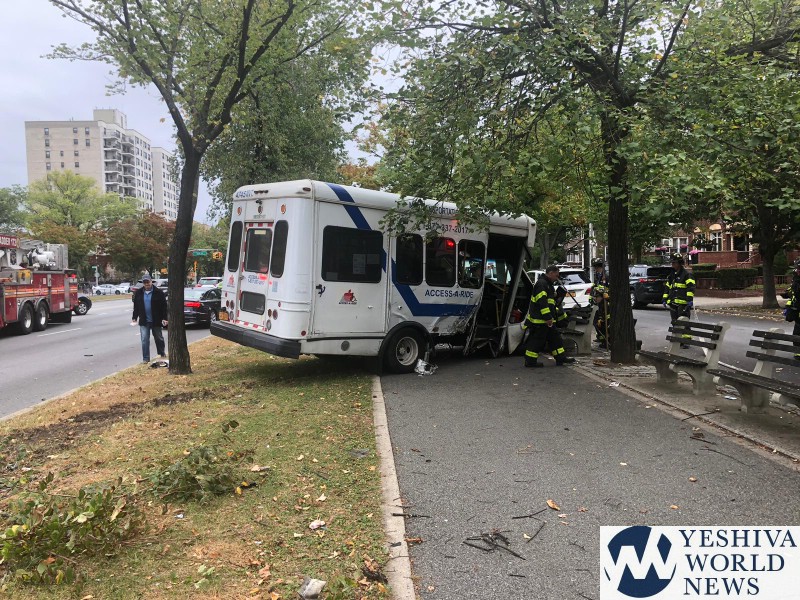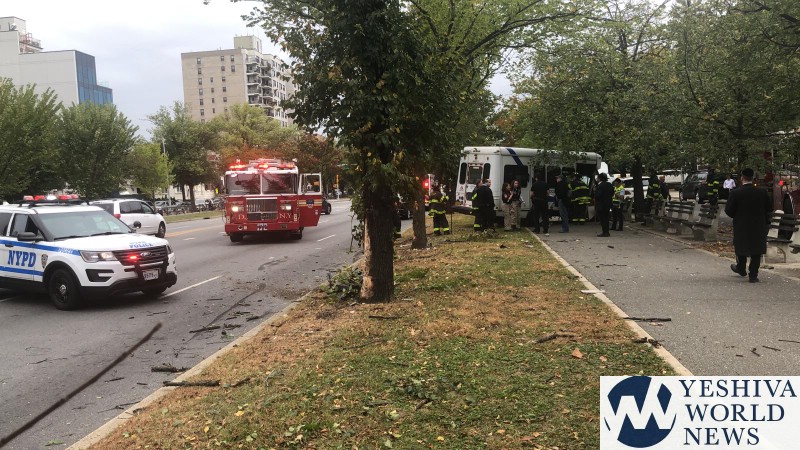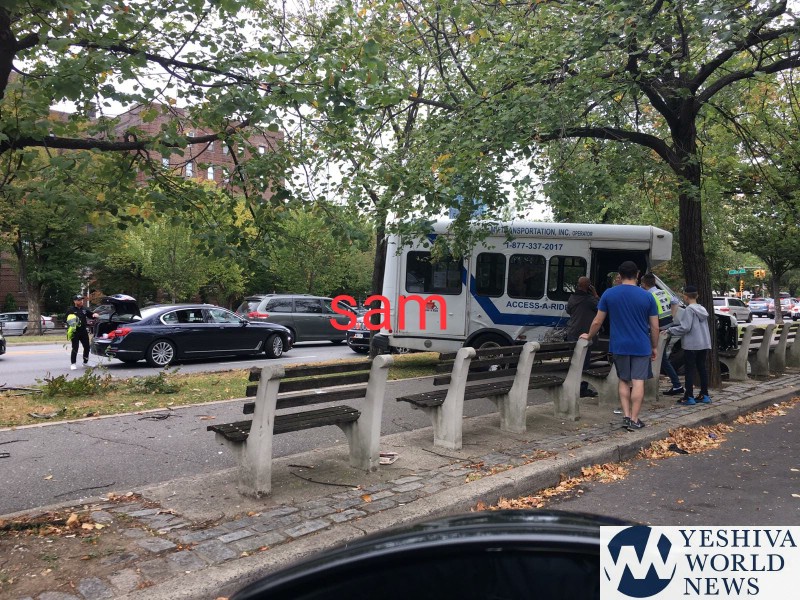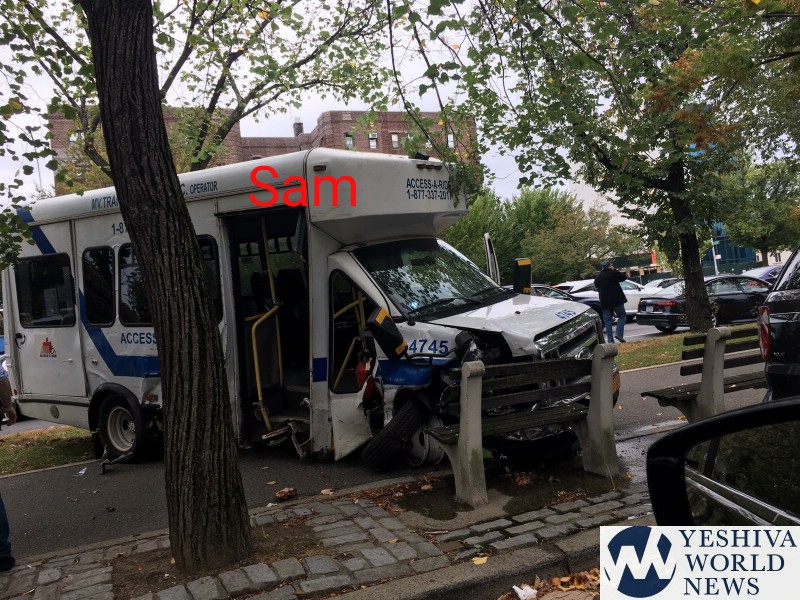 (YWN World Headquarters – NYC)