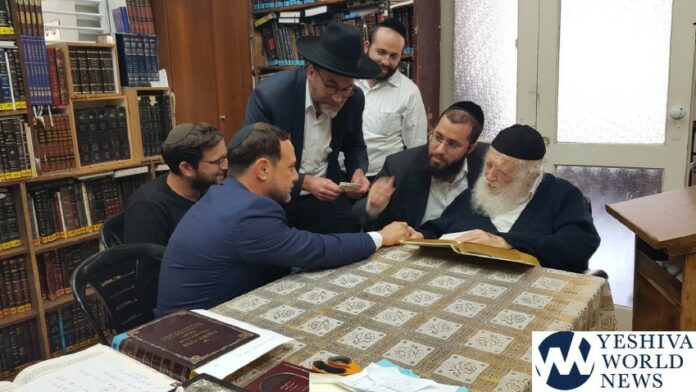 Yonatan Orich and Ofer Golan, close advisors of Prime Minister Binyamin Netanyahu who are currently under police investigation, visited the home of Hagaon HaRav Chaim Kanievsky to receive a bracha on Wednesday morning.
Orich and Golan were investigated by the police for alleged harassment of state witness Shlomo Filber, who testified against Netanyahu in Case 4000. As part of the investigation, the men's private cell phones were confiscated, which raised a storm of criticism toward Israel Police.
Rav Kanievsky's grandson explained to his illustrious grandfather that the men want a bracha that the police investigation should end without undue trouble.
Rav Kanievsky, who at times requests kabbalos before agreeing to a bracha, first instructed Orich, who is religious, to get a haircut, referring to his long bangs, but added "but not the payos." The Rav then blessed the two men.
"It was very moving. I was zocheh to the Rav's bracha with a warm welcome and a smile," Orich told B'Chadrei Chareidim. "I believe and hope that b'ezrat Hashem and in the zechus of the Rav's bracha, we'll see yeshuos very soon."
*****SIGN UP NOW —- GET YOUR NEWS IN RECORD TIME***** Make sure you are one of the more than 22,000 that signed up to YWN WhatsApp Status to receive news in live time. Click this link – or send a message to 1-888-4-YW-NEWS (888-499-6397) – to see our status posts*****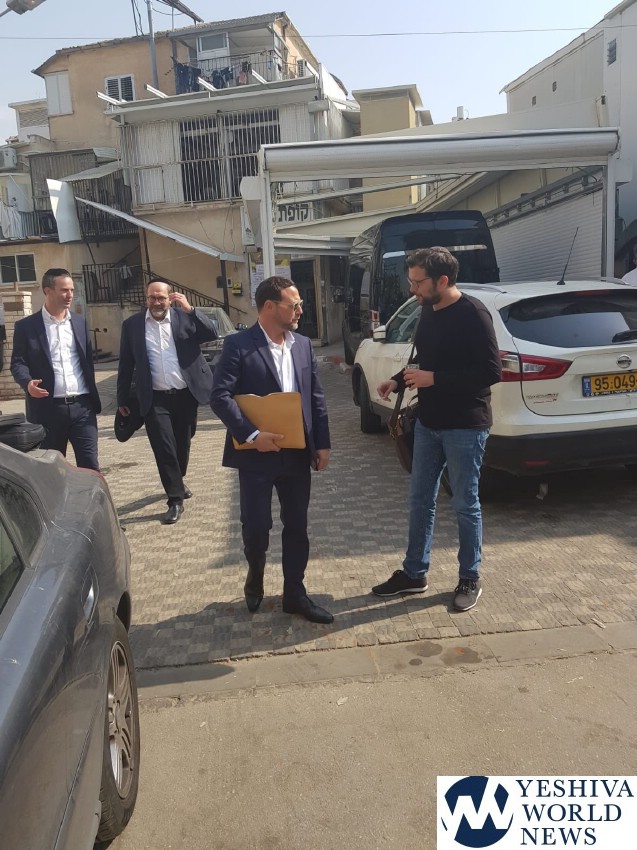 (YWN Israel Desk – Jerusalem)