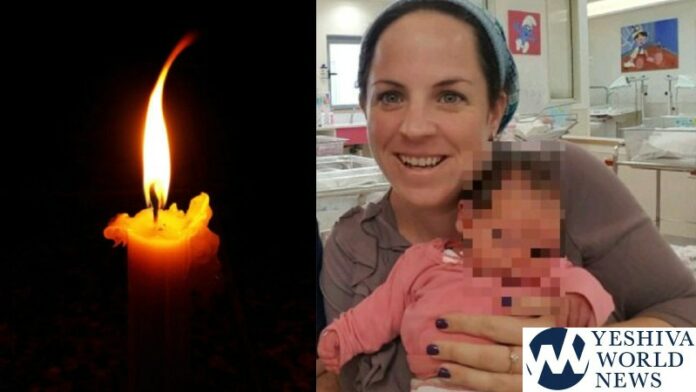 Mrs. Tzipi Rimol, 35, and her baby Noa Rachel, 3-weeks-old, were R"L killed during the night in a fatal accident at Givat Ze'ev Junction on Route 443 outside Jerusalem shortly after midnight on motzei Shabbos. The father, Ephraim, 40, is in serious condition, and son Itai, 10, is in critical condition. The accident on the Jerusalem-Modi'in Highway involved six vehicles.
The baby was transported to Hadassah Mt. Scopus Hospital in Jerusalem as resuscitation was ongoing. However, there was nothing left to do to save her life. The mother was also transported as resuscitation was ongoing, and she was taken to the trauma unit of Shaare Zedek Hospital in Jerusalem in traumatic arrest. Here too they were unable to save her.
Shaare Zedek reports the father/husband and son remain in serious and critical condition respectively. They were operated on during the night in the hope of stabilizing their condition and saving their lives.
An 18-year-old victim of the accident, from another vehicle, is listed in moderate-to-serious condition in Hadassah Ein Kerem Hospital with injuries to his head and extremities.
A spokesman of Yishuv N'vei Tzuf announced that "The Rimol family is a veteran of the community and loved by all who knows them. Tzipi (34), is an outstanding personality, full of love and lightens up the world around her, caring for one and all. She was very active in the kehilla. She worked teaching English in the community school. The couple in the past coordinated youth activities in the community and were shluchim in Chicago. Their daughter Noa Rachel was born three weeks ago and brought great simcha to the family. The tragedy is unthinkable, as we are dealing with a family whose entire existence is chessed. The entire community is in mourning and supports the family.
"We call on the tzibur to be mispallel for the father and son, Ephraim Tzvi Moshe ben Shulamis Tzivya and their son Itai Yaakov ben Tziporah as they were seriously injured in the accident."
MDA EMT-3 Yishai Levi explained the seriousness of the accident, citing two of the vehicles were totally destroyed and the victims were trapped inside and had to be extricated. The baby was in traumatic arrest in a seat in the rear of the vehicle and a woman next to the baby, 35, was also in traumatic arrest. The 18-year-old driver of the vehicle was conscious and sustained abdominal injuries while a 10-year-old in the rear was also in serious condition with massive trauma.
The police report the accident involved six vehicles and MDA transported seven victims from the scene.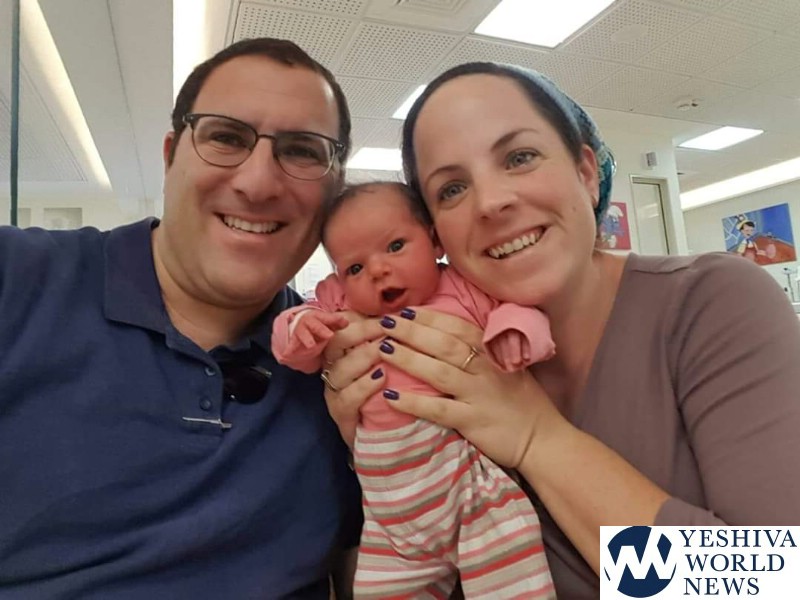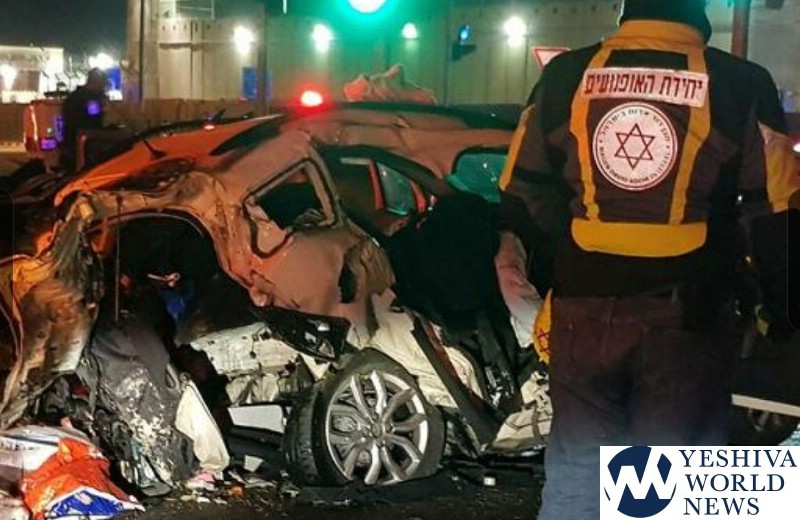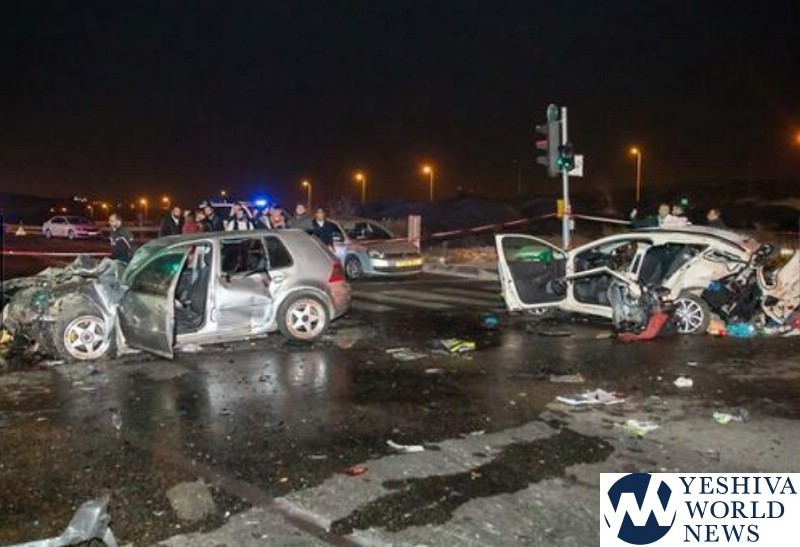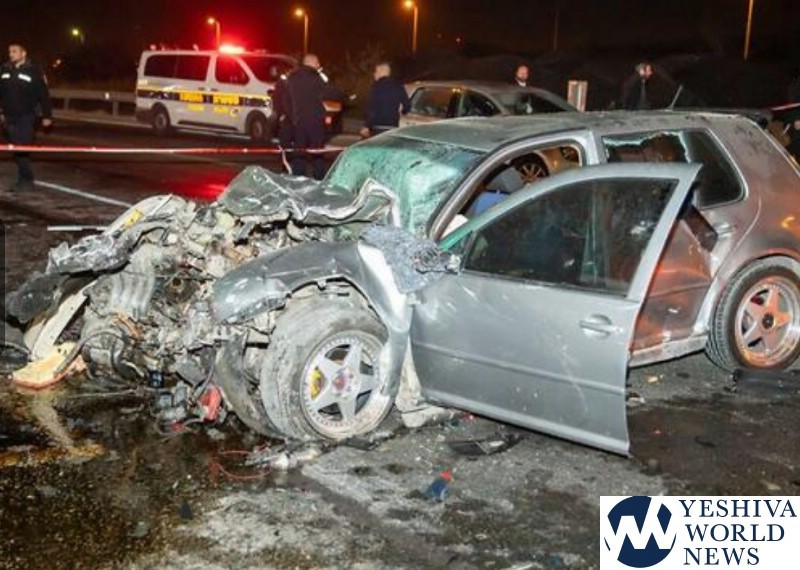 (YWN Israel Desk – Jerusalem)