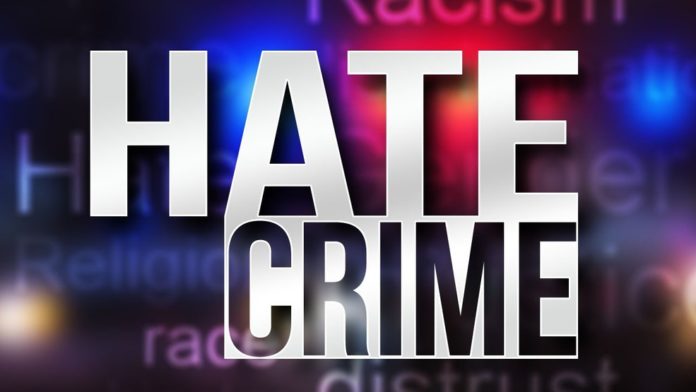 A young man has been charged with vandalism after reports of racist flyers and spray-painted swastikas in a Massachusetts town.
Nineteen-year-old George Carty, of Lowell, appeared in court Tuesday on charges of tagging and being a minor in possession of alcohol.
Police responded to a call Monday night about someone posting the flyers in the town of Westford. Police found the flyers with what they call "racist messages" and two swastikas spray-painted on a stop sign and box spring.
Police found evidence in Carty's vehicle and detained him.
An attorney who could speak for Carty could not be found.
(AP)