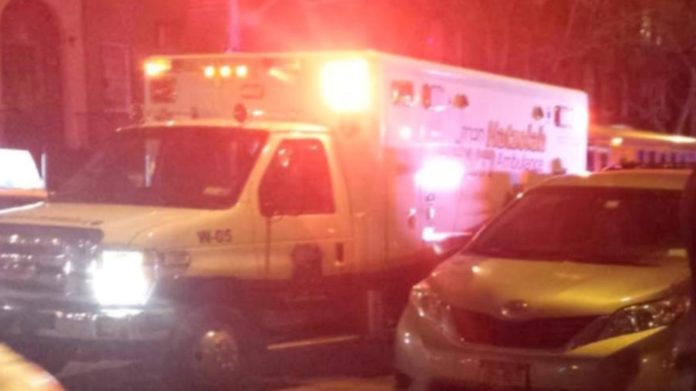 A Williamsburg Shomrim member was beaten by a group of thugs on Friday night.
The victim was on patrol after davening at around 8:00PM when the 3 suspects attacked him from behind, punching him and throwing an object at him. They then fled the scene.
The victim had been stationed at the intersection of Park Ave and Taaffee Place after a young girl was reportedly assaulted in the neighborhood on Rosh Hashana.
Hatzolah reponded to the scene and treated the wounded Shomrim volunteer. He was reportedly in good condition.
One member responding to the scene spotted three suspects matching the description that was given. He chased them to Nostrand and Willloughby, where NYPD arrested one of them. The other two suspects managed to flee and remain on the loose.
(Nat Golden – YWN)