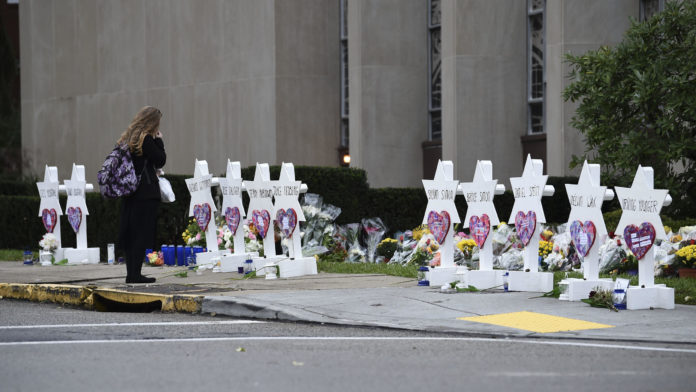 A graduate student in the nation's capital set out to raise $500 for the victims of a shooting at a Pittsburgh synagogue. Now he's increased the goal to $1 million.
Shay Khatiri's fundraiser had raised more $700,000 as of Monday evening. The Johns Hopkins School of Advanced International Studies student says the funds will go directly to the Tree of Life congregation, where a gunman killed 11 people on Saturday.
WJLA-TV reports that the 29-year-old Khatiri isn't Jewish, but says he's a political refugee from Iran who has received generosity from the Jewish community. He says the fundraiser took "only two minutes of my life," so the credit for the act should go to those who have donated.
Meanwhile, Muslims have raised more than $126,000 so far through a Detroit-based fundraising site to help the victims of the Pittsburgh synagogue attack.
After the attack, Muslims mobilized on LaunchGood, an online site headquartered in Detroit created and led by Muslims in 2013.
"We wish to respond to evil with good, as our faith instructs us, and send a powerful message of compassion through action. Our Prophet Muhammad, peace be upon him, said: 'Show mercy to those on earth, and the One in the Heavens will show mercy to you.' The Quran also teaches us to 'Repel evil by that which is better.'"
On Saturday, LaunchGood set a goal of raising $25,000 and quickly reached that. It then increased the goal to $50,000, then $75,000, and now $125,000. LaunchGood has been raising more than $3,000 per hour.
It's now raised $126,263 as of early Monday afternoon with 2,940 supporters.
(AP)