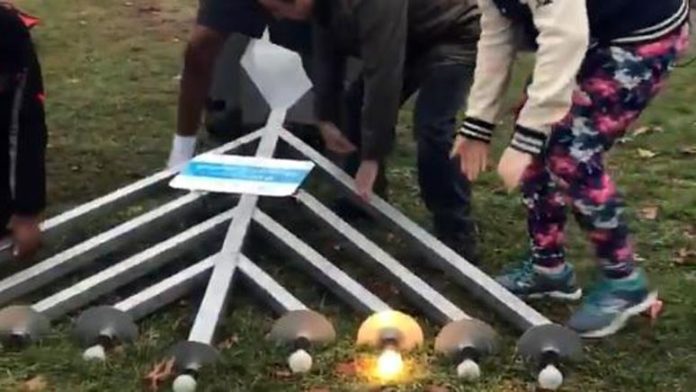 POlice are investigating a possible hate crime after a Menorah was knocked over in the Cambridge Common in Massachusetts on the first night of Chanukah.
The attached video shows a group of strangers that came together Sunday afternoon to lift the large menorah that had been toppled.
Police say a man dressed in all black was seen on a black bike stopping at the menorah. He allegedly pushed it over and then rode away. There was minor damage to the Menorah.
The menorah belongs to The Chabad House at Harvard.
The Chabad House at Harvard is holding a special lighting ceremony for the community to heal on the common Thursday night at 5.
(YWN World Headquarters – NYC)