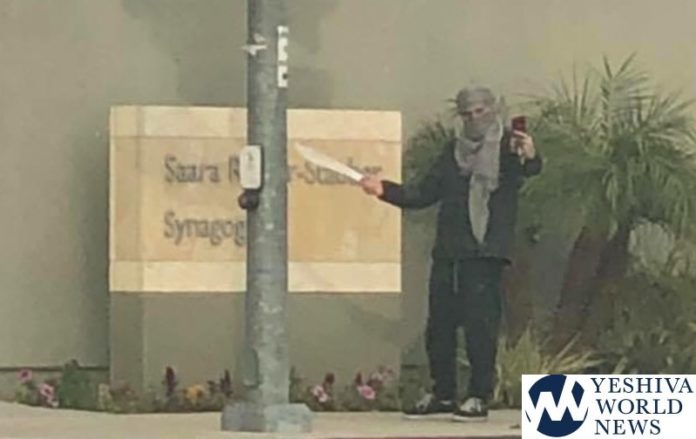 Eerie photos taken in front of Chabad of North Hollywood are making their way around social media, provoking reactions of fear, anger and disgust.
A user identified as Noah Oiknine on Facebook says he took the pictures himself Friday afternoon. In a post on the social media site, he recalled seeing a man with his head covered and sword in his hand making threatening gestures towards the Chabad House.
Sources tell YWN that police were able to retrieve the suspects license plate number from the security cameras, and tracked him to a house in Studio City. He was taken into custody.
Right now they have him on a 72-hour hold. Police were reportedly working on obtaining a search warrant and are doing further investigation.
There have been incidents of hate crime in Los Angeles as well.
Last month, 32-year-old Mohamed Abdi Mohamed, of Seattle, was arrested on charges of assault with a deadly weapon after allegedly trying to run down two people outside of a synagogue in Hancock Park.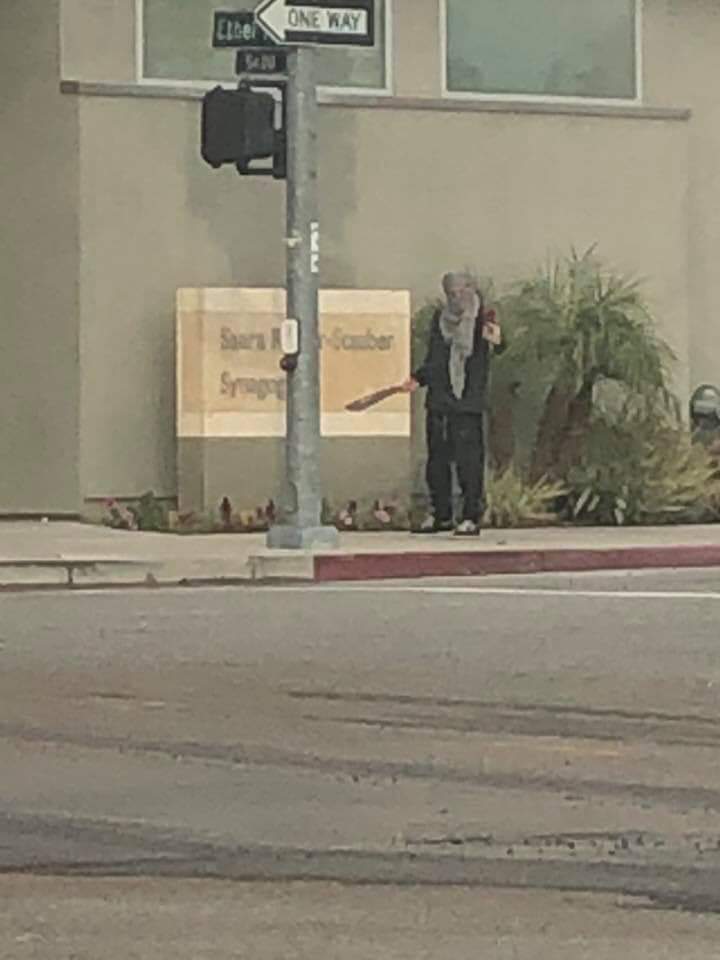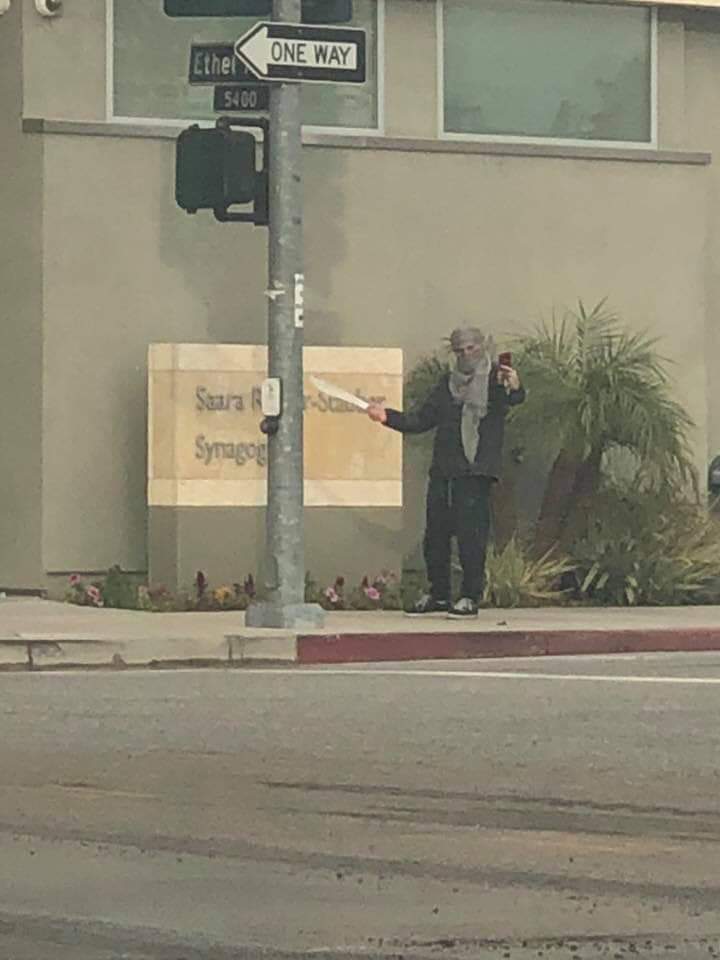 (Yossi Taub – YWN)