A Lakewood man was stabbed inside the Lakewood Municipal Building on Thursday morning, by a man who later attacked a police officer.
According to a report by TLS, at around 10:55AM emergency officials were notified of a man stabbed on the second floor of the building – one floor above the headquarters of the Lakewood Police Department. Responding personnel found a person stabbed multiple times.
Sources tell YWN that the Frum victim, 68, was stabbed from behind, without warning, as he entered an elevator. He was stabbed in the head multiple times. Additionally, the victim was stabbed multiple times in the back – but thankfully, he was wearing a heavy woolen winter coat which prevented the knife from entering his body.
Lakewood Hatzolah treated and transported the victim to the Jersey Shore Trauma Center. He is listed in stable condition.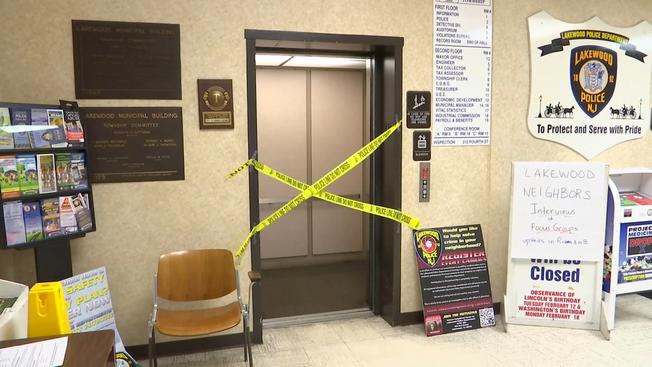 Police say they found a black male acting disorderly in the hallway, and when officers attempted to speak to the man, he stood up and punched an officer in the face. Officers attempted to take him into custody, but the man kept resisting. Eventually, he was subdued and arrested.
Reginald Patillo, 47, was charged with attempted murder, aggravated assault on a law enforcement officer, resisting arrest, possession of a weapon for an unlawful purpose and unlawful possession of a weapon, according to a news release from the Ocean County Prosecutor's Office.
Police didn't know about the stabbing until they recovered the knife from the suspect's waistband, Lakewood Police Capt. Gregory Staffordsmith said in a statement.
"Although we believe that the suspect attacked alone in what appears to be a random attack, the investigation is ongoing and additional information will be released as it becomes available," Stafford said in a news release.
Bechasdei Hashem, the victim returned home late Thursday night.
(YWN World Headquarters – NYC)