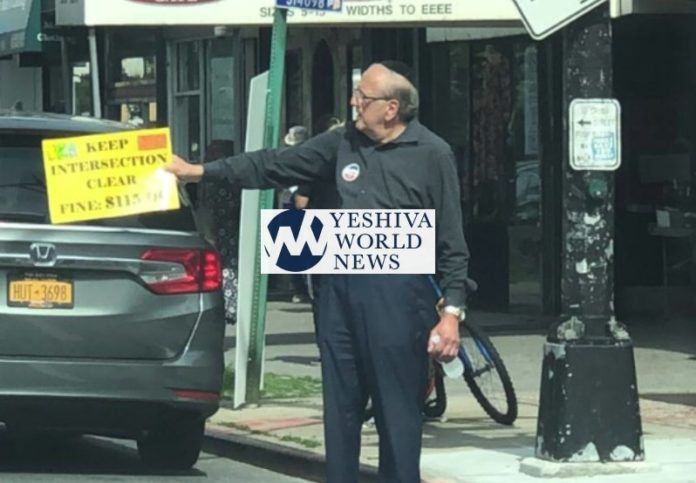 NYPD Traffic Agents were out in force in Flatbush on Tuesday afternoon. They were stationed with a four-man team, waiting to issue summonses to anyone blocking the intersection at Avenue J and East 12 Street.
One man decided to warn drivers about the officers, holding up a large sign.
See the attached video and photo!
(YWN World Headquarters – NYC)