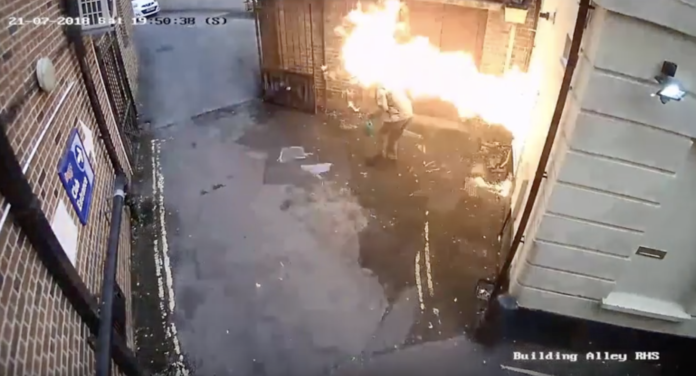 A London court on Friday ordered a man to be hospitalized indefinitely after he attempted to burn down the 18th-century Exeter Synagogue on Tisha B'Av last year.
Tristan Morgan, 51, was caught on surveillance cameras pouring a fire accelerant into the synagogue building and setting it alight in July 2018.
Morgan, whom one prosecutor described as having "deep-rooted anti-Semitic belief," was sectioned under the Mental Health Act at London's Old Bailey on Friday, after the court heard that he was having a psychotic episode during the time of the attack.
Prosecutor Richardson said Morgan, a folk singer, made songs "exhorting others to violence" against the Jewish community and contained lyrics that "reveled in the degenerate views of Nazi Germany and white supremacists."
https://www.youtube.com/watch?v=YyBJd45Va78
(YWN World Headquarters – NYC)