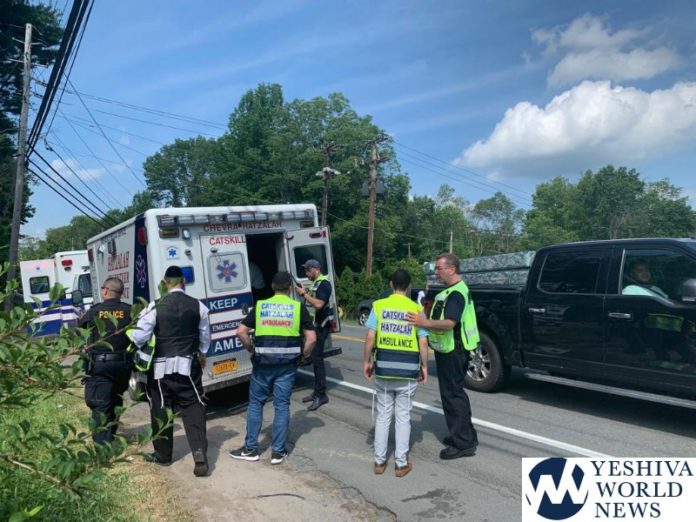 A crash on Route 42 left 6 people with minor injuries, Friday afternoon.
It happened at 3:30PM between the "Four Corners" and South Fallsburg, in front of the Shopron Camp, and involved two vehicles.
Catskills Hatzolah treated 6 people with minor injuries, and requested two ambulances to the scene. MobilMedics and the South Fallsburg Fire Department were on the scene as well.
The pre-Shabbos traffic was snarled in the area.
Fallsburg Police were investigating the accident.
Video below shows the crash happening and Hatzolah operating on the scene.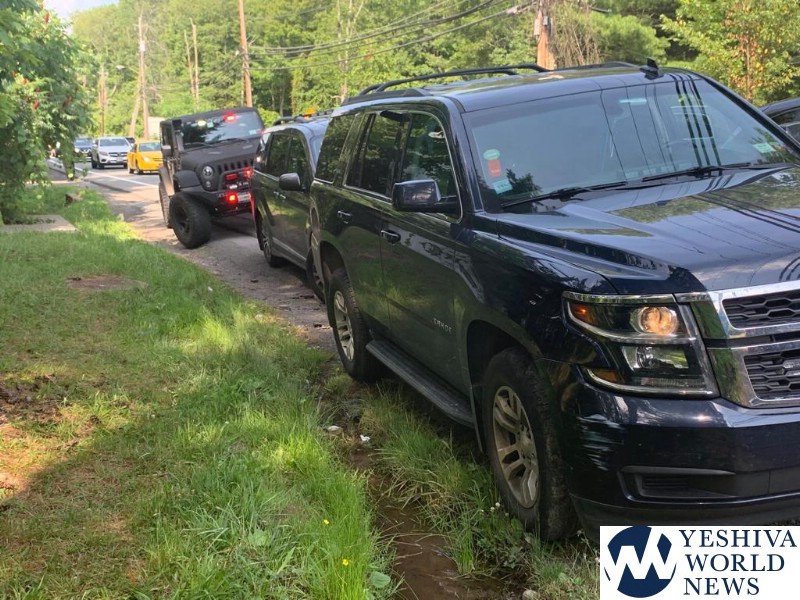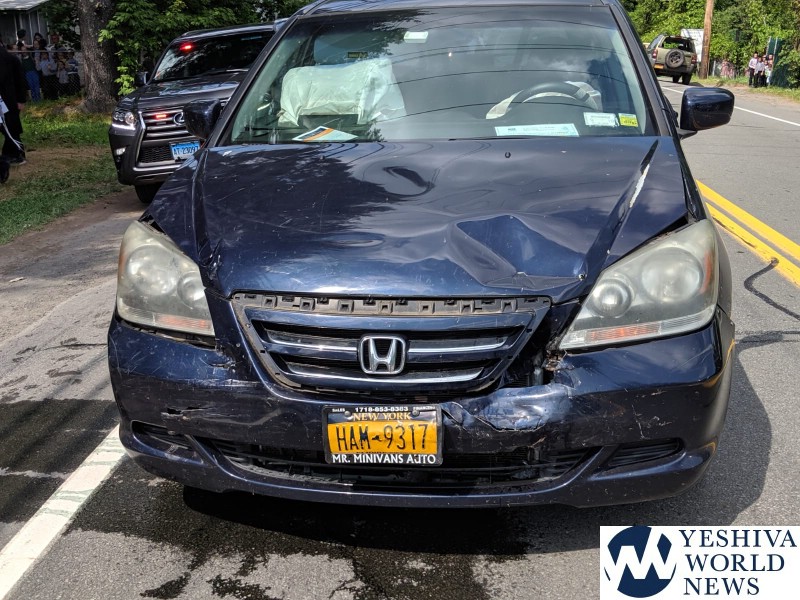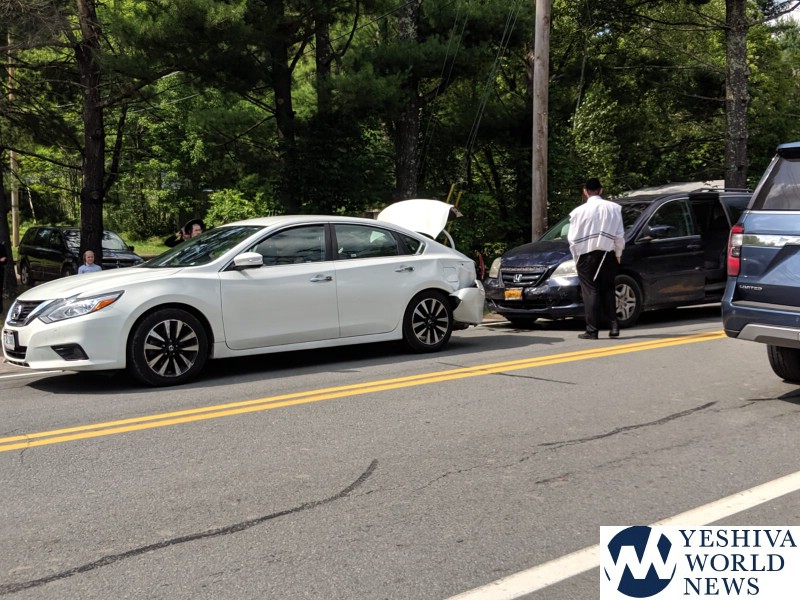 (YWN World Headquarters – NYC)