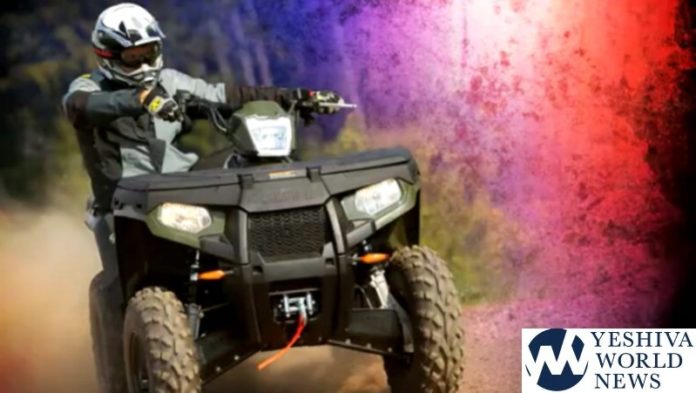 A boy who had gone ATV riding with his father was injured and needed to be rescued, Sunday afternoon.
Sources tell YWN that the Ramapo Police Department reached out to Rockland Chaveirim to assist in rescuing the boy, who suffered an injury while riding in Kakiat Park.
The boy was transported to the hospital with traumatic injuries.
His exact condition was still unknown.
*****PLEASE NOTE – YWN IS GIVING AWAY $5,000 CASH – JUST SIGN UP TO FOLLOW YWN WHATSAPP STATUS AND GET THE DETAILS!***** Make sure you are one of the more than 20,000 that signed up to YWN WhatsApp Status to receive news in live time. Click this link – or send a message to 1-888-4-YW-NEWS (888-499-6397) – to see our status posts*****
(YWN World Headquarters – NYC)