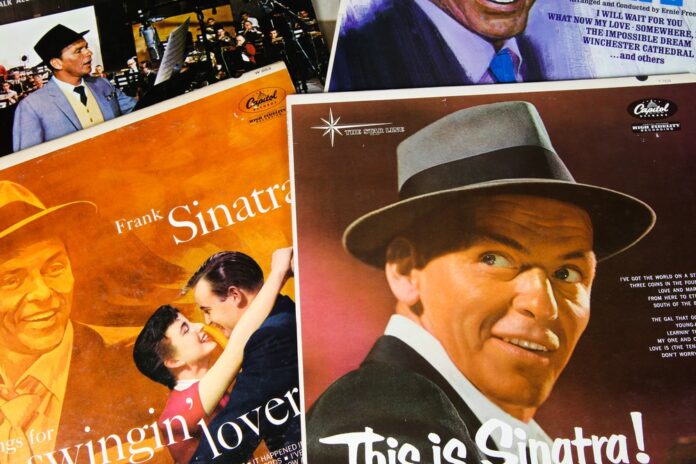 Jazz, the seminal American music form with its distinct African-American soul and sound, has come a long way throughout its history. Whether known to us or not, Its presence has come to influence and become integrated in our daily lives, manifesting a myriad of emotions and history in music form.
Known largely for its origin and influence of the African-American experience, its sound has transgressed barriers of oppression and come to be embraced by artists and music lovers worldwide. It's a music that not only transcends cultural barriers, but also corporal ones. It commands you to move when you listen to it, entering unapologetically and almost instantaneously.
As a staple genre, no music collection could ever be complete without considering jazz vinyl records. Louis Armstrong is largely considered to be the progenitor of modern jazz or at least, one of the artists who put jazz on the trajectory it has taken to this day. His iconic scatting singing and musicianship core became the heart of jazz music that has inspired generations of artists.
It's quite impossible to compile a list of the greatest jazz vinyl records of all time. To relegate the importance and cultural impact of an entire music movement into a list of albums is intangible and subjective at the least.
Louis Armstrong and Ella Fitzgerald – Mack the Knife
Although technically not a jazz vinyl album, my first foray into the versatility of jazz music was listening to Armstrong's and later Fitzgerald's renditions of "Mack the Knife." Ironic, considering the song's German origins by composers Kurt Weill and Bertolt Brecht. The song was translated for an American audience by Mark Blitzstein. It was Armstrong's vocal performance, however, that made the song popular. Fitzgerald later performed her own version of the song, a much slower, sultry rendition of the song that made me fall in love with it.
Miles Davis – Kind of Blue
"Kind of Blue" was released in 1959, a significant year for many classic jazz vinyl albums. It is considered Miles Davis' masterpiece and is the best-selling jazz album of all time. Though its sales are impressive, its sound is what makes it renowned. It's what comes to mind when you think of traditional jazz sounds; an easy-listening experience with bouts of somber, nostalgic, and exuberant tones throughout. It's an emotional experience that encapsulates the innate "blue" feelings that speak to the human experience.
John Coltrane – A Love Supreme
Talk about a jazz vinyl album charged with energy, drama, and bombastic sounds. "A Love Supreme" is another classic by John Coltrane released in 1965. It unfolds like a love letter, inviting you to experience the feelings, desires, and fallout love brings. You'll hear the messy layering – in the best way possible – and the competing contrast of the trumpet, saxophone, drums, and piano. It's a listening experience as intangible yet relatable to real love.
The Dave Brubeck Quartet – Time Out
"Time Out" features a jazz sound that is at times easy listening but with an undercurrent of unexpected digressions and exploration that suggests a more playful and triumphant tone. The quartet was composed of Dave Brubeck on piano, Paul Desmond on alto saxophone, Eugene Wright on bass, and Joe Morello on drums. The eponymous track "Time Out" is light but not flimsy, with enough command to arrest your wavering thoughts and take pause.
​​Cannonball Adderley Quintet – In Chicago
The soundtrack of the city of Chicago, "In Chicago" features a mixture of fast-paced and slower rhythmic tunes that encapsulates the many facets of city life and the residents that go about there. It opens with the insanely catchy "Limehouse Blues" and thrusts you into the chaotic fold before opening the album to a much more steady pace. It's musical storytelling at its best and served as a preface – in tone and artistry – to Miles Davis' "Kind of Blue."
Dizzy Gillespie, Sonny Stitt, Sonny Rollins – Sonny Side Up
Featuring jazz talents Dizzy Gillespie, Sonny Stitt, and Sonny Rollins, "Sonny Side Up" is a sonic masterclass in jazz improvisation. Infused with the resonating sounds that build, and a backing tempo that helps carry the sound, it's an electrifying listen that rarely lets up. You'll hear the high-pitched saxophone squeaks and riffs that have made jazz the exciting and unexpected genre known today.
Mary Lou Williams – Zodiac Suite
You don't have to be into astrology to appreciate the tracks in Williams' "Zodiac Suite." Mary Lou Williams was an early female force in jazz and an exquisite pianist. As the title implies, each track is named after one of the 12 zodiac signs and are self-contained as explorations into the myriad personalities and possibilities that exist in us all. It's a testament to her talent and prowess on the piano and on jazz and a reminder that women, just as men, were as integral to the development of jazz music.
Closing
There's no need to consolidate and confine jazz to a list of the best albums out there. The important thing is to ruminate on its cultivation of musicians and their unique take on the art form. There's a playfulness to jazz music that suggests the fun and accidental discovery of sounds and the excitement that resulted therein; a vein that continues to expand the artform and which allows it to embrace influence from cultures worldwide.