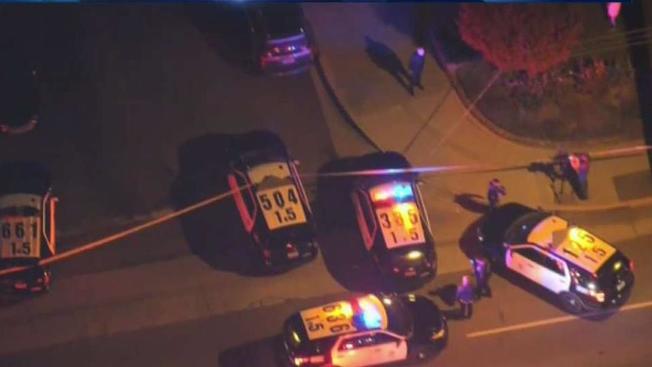 A Jewish man was shot and killed in a double shooting in North Hollywood, Los Angeles.
The shooting on the 6400 block of Denny Avenue, near Victory Boulevard, was reported at about 10:30PM by neighbors who told police they heard several gunshots.
Arriving officers found one person dead inside the home, and a second outside. The wounded person had been shot in the stomach and was taken to a hospital.
No information on a suspect or suspects was available.
Police said the injured person was taken to Holy Cross Hospital with a gunshot wound to the stomach, and appeared to be in his early 20s.
YWN has confirmed that the victim that was fatally shot is a Jewish man in his 30's. Misaskim of Los Angeles are working with authorities to ensure proper Kavod Hames.
Details regarding what led to the shooting were not immediately clear.
The investigation is ongoing.
(Charles Gross – YWN)