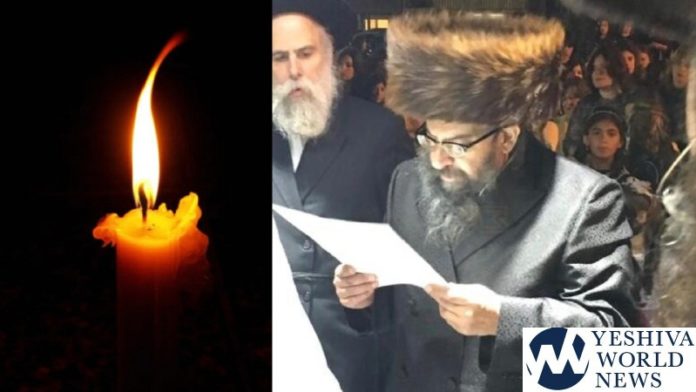 YWN regrets to inform you of the Petira of HaRav Yosef Yuspa Aharon Gelbwachs Z"L, the Rosh Yeshiva of Noam Hatorah in Lakewood. He was approximately 60-years-old.
The Niftar suffered with Yesurim the past number of years from various illnesses, but always seen with Simchas Hachayim.
TLS reports that the Levaya will be held on Wednesday at the Yeshiva. Exact times will be published when they become available to us.
EDITORS NOTE: As per the explicit instructions of the Niftar, the world "ZATZAL" must not be used, hence that has been removed and replaced with 'Z"L'.
Boruch Dayan Ha'Emmes…