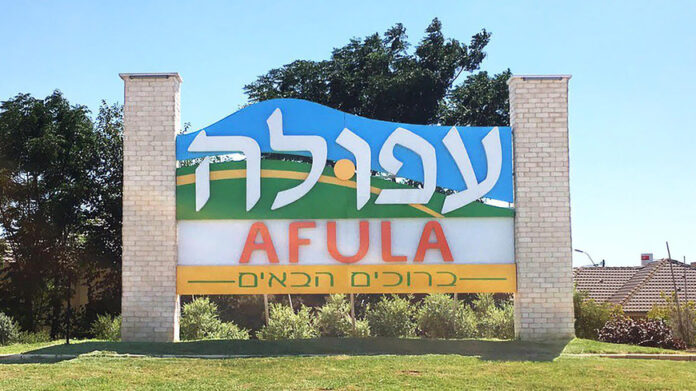 70 years after he passed away, the first Chief Rabbi of the city of Afula had a boulevard named after him in the city. Rabbi David HaCohen Kook now boasts a central street in the city named in his  honor. The street bisects a new neighborhood in the city which is being slated to become a Haredi neighborhood.
For the past 35 years, numerous attempts have been made to establish a city street named after the first Chief Rabbi of the city, but various Mayors and city councillors stonewalled the efforts.
Less than three months ago, the recently elected new mayor of the city, Avi Elkavetz responded to a request by the Haredi newspaper BCharei Charedim with a promise that he will name a street after the great sage. Within just a few weeks, Elkavetz made good on his promise and the city's Naming Committee published its decision to grant the request.
A meaningful ceremony took place on Sunday evening where the street name was inaugurated. People came from across the country to participate, including the Great-Grand-Son of Rabbi David HaCohen, Rabbi Ben Zion HaCohen Kook, who runs his own educational program in Jerusalem. Current Chief Rabbi, Rabbi Shmuel David and Mayor Elkavetz both attended the momentous event.
(YWN Israel Desk – Jerusalem)