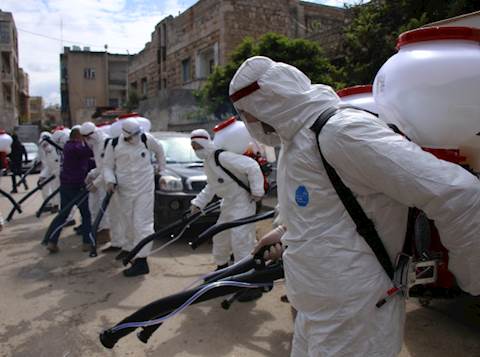 There are a total of 10,743 confirmed coronavirus cases in Israel as of Motzei Shabbos, of whom 175 are in serious condition with 129 on ventilators.
A total of 101 Israelis have passed away from the coronavirus and 1,341 patients have recovered.
Twelve of the fatalities were from the Mishan nursing home in Be'er Sheva, another four were from the Migdal Nofim nursing home in Jerusalem, and on Thursday night, two women who were residents of the Ma'on Horim nursing home in the Sanhedria neighborhood of Jerusalem passed away.
Prime Minister Binyamin Netanyahu ordered that all flights to Israel be halted over the weekend after Israeli citizens returning from coronavirus hotspots, mostly from New York, were allowed to travel home from Ben Gurion Airport instead of being transferred to quarantine hotels.
Flights that were on the way to Israel over the weekend will be allowed to land but no new flights will be allowed until the government advances legal steps to allow the Home Front Command to transfer passengers to quarantine hotels for two weeks, the Prime Minister's office stated.
Netanyahu's order came after about 70 passengers from New York landed in Israel on Shabbos morning and were allowed to return to their homes in Israel by taxis without their temperatures being screened or being required to complete forms with the details of where they will complete two weeks of self-quarantine.
Sources in the Prime Minister's Office said that Attorney General Avichai Mandelblit was responsible for placing legal barriers against quarantining passengers arriving in Ben Gurion but Mandelblit stated on Motzei Shabbos that he has done nothing to prevent the government from carrying out the quarantine of passengers and that the report is completely false.
About one-third of coronavirus cases in Israel were diagnosed in people who returned from abroad, especially New York, a Channel 12 News report said.
A Health Ministry official told Channel 13 News that "the continued arrival of flights from New York and the failure to transfer passengers to [quarantine] hotels is negligent."
(YWN Israel Desk – Jerusalem)