Mispalellim and Avreichim who arrived at their local shul in Ramat Beit Shemesh on Thursday morning were met with shocking scenes of destruction and vandalism inside the shul.
Black paint had been poured all over the floor of the women's section of the shul. Their had been stacks of thousands of pamphlets with the words of well known rabbanim outlining the main points of speeches that they had given at a prayer rally that had been held in the city a month prior.
Some of the pamphlets had already been distributed around the neighborhood and the remaining pamphlets that were stacked in the women's section were supposed to be put in mailboxes throughout the city. According to a report in Bechadrei Charedim, residents claimed that they had seen extremists, who also lived in the area, scouting out the shul and collecting all of the pamphlets that had been disseminated in mailboxes thus far. These same residents stated that the extremists dressed up like Charedi Avreichim when they were perpetrating these acts and that these actions took places in the past few days prior to the vandalism.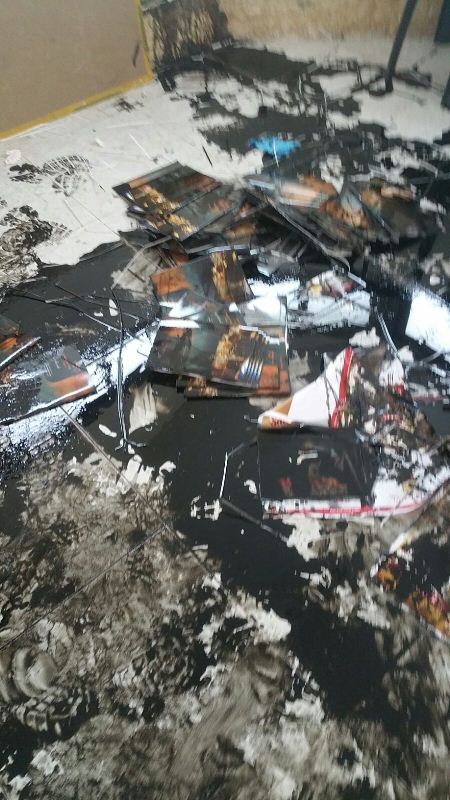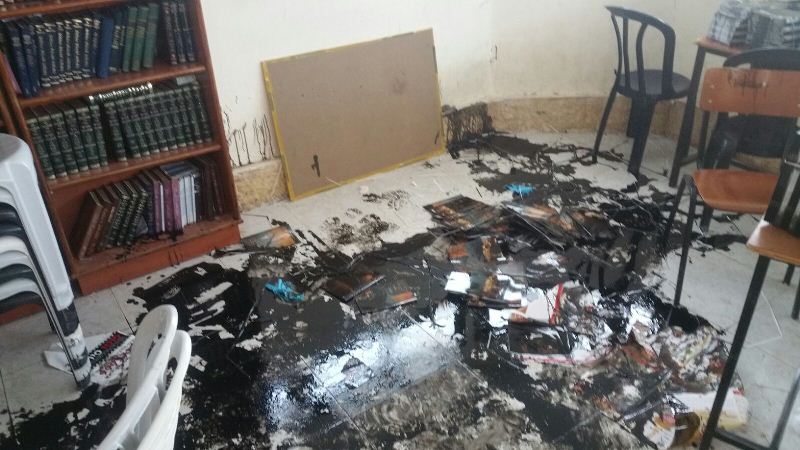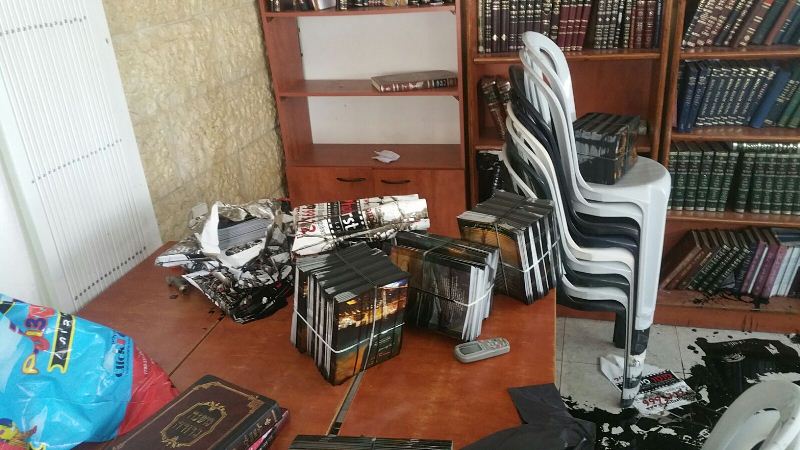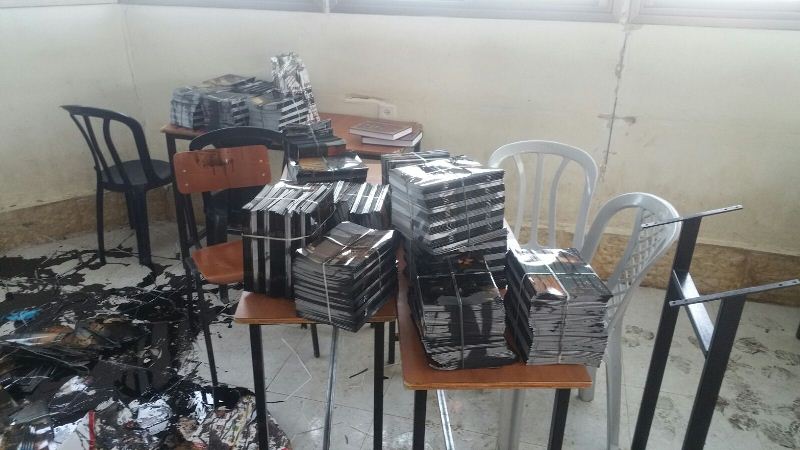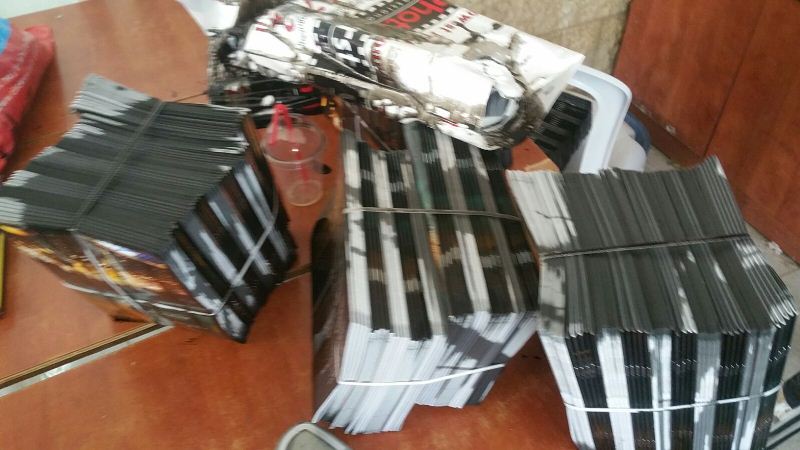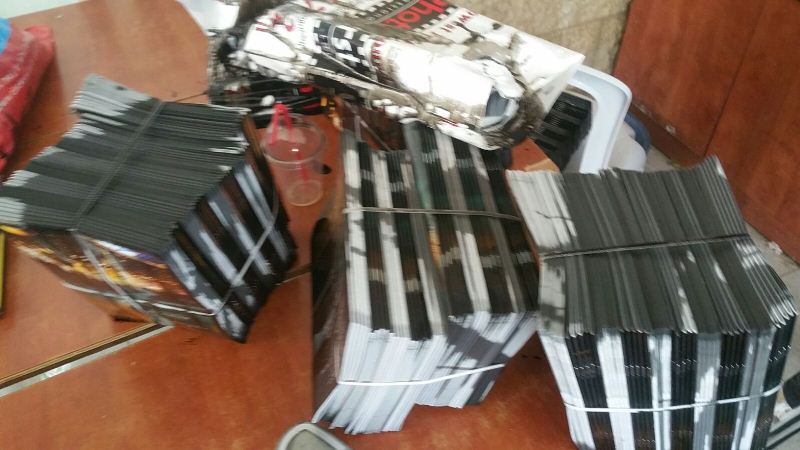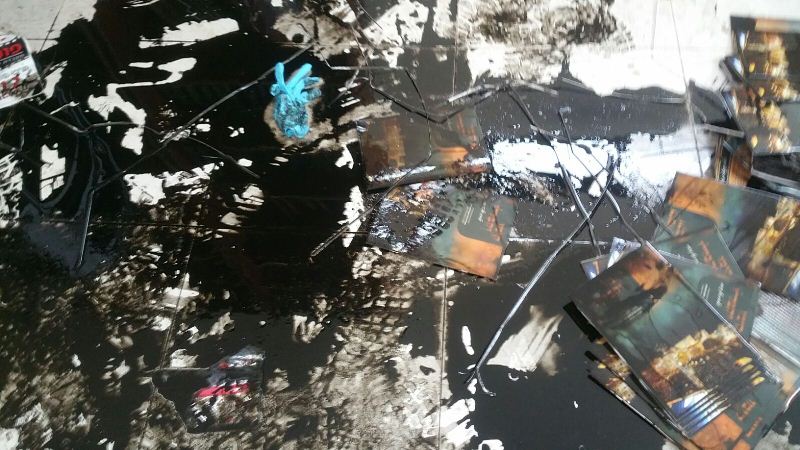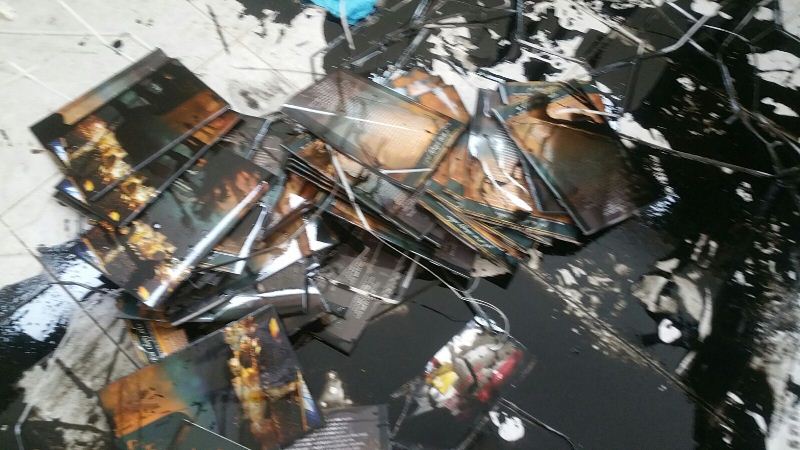 (YWN Israel Desk – Jerusalem)