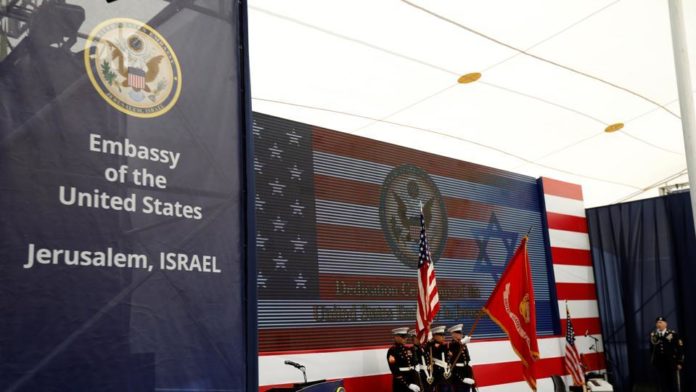 With the opening of the United States Embassy in Jerusalem, we witnessed a promise kept. This historic event was a reflection of the will of the American people, as strongly expressed by a bipartisan Congress. And, the decision to move the American embassy to Jerusalem was the result of President Trump's bold leadership and his clear understanding, as was so often emphasized today, that it was the right thing to do – that it was the "truth."
Indeed, the quest for peace can only be based on a foundation of truth. Proposals that ignore or deny the realities of today's Middle East are doomed to failure and will never provide a productive path forward. One such undeniable reality is that Jerusalem is – and always will be – Israel's capital. Nations that refuse to acknowledge that fact are simply perpetuating an illusion and providing an excuse for Israel's adversaries not to make peace and to continue warfare and terror. Moreover, by not recognizing that Israel has the right that all nations enjoy in selecting its capital city, they are projecting the image that Israel is something "less than sovereign," something "less than a nation." Peace can never be built on that foundation.
The United States has always been a beacon of peace and freedom for the rest of the world, and its recognition of Jerusalem as Israel's capital is a profoundly important statement attesting to the shared values and the inextricable bond the two countries enjoy, and to the direction the Middle East must go to find a true and lasting peace.
As was been repeated numerous times today, Jerusalem is the eternal heart and soul, and the eternal capital, of the Jewish people. That reality is ethereal and never changing. It is a unique relationship that is above politics, governments or the nations of the world. We will continue to pray daily toward Jerusalem, yearn for its rebuilding and seek its peace.
(YWN World Headquarters – NYC)