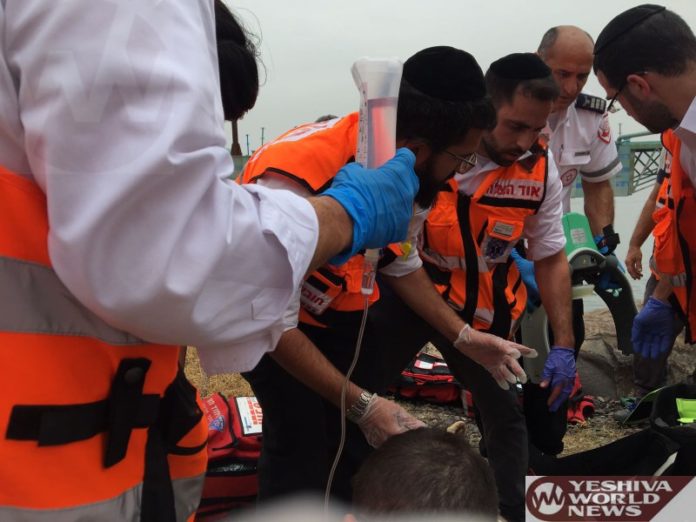 (VIDEOS AND PHOTOS IN EXTENDED ARTICLE)
A chareidi teen, 17, drowned in the Kinneret on Tuesday morning, 8 Sivan. He was pulled from the water in the Chof Tayelet area in cardiac arrest.
United Hatzalah EMT-3 Kobi Sror explained, "When we arrived we were told by persons in the areas that the teen jumped into the water and then they lost contact with him and summoned emergency services. They pulled him from the water and moved to the rocks nearby."
He was in cardiac arrest and basic life support was initiated followed by advanced life support after paramedics arrived. He was intubated and transported to Poriah Hospital in Tiveria in critical condition.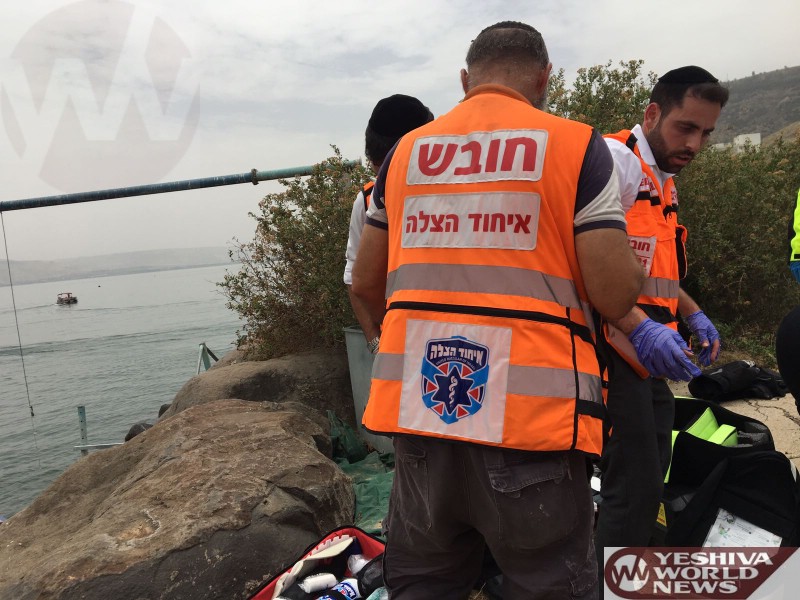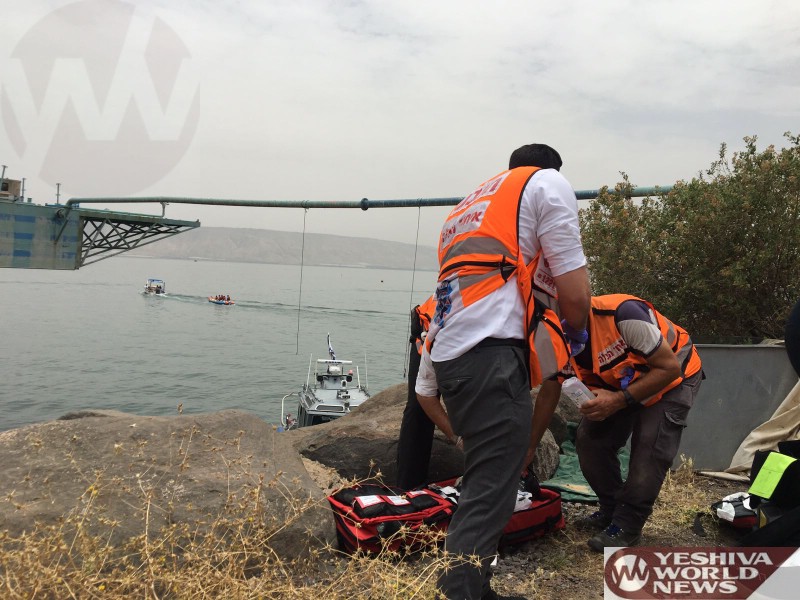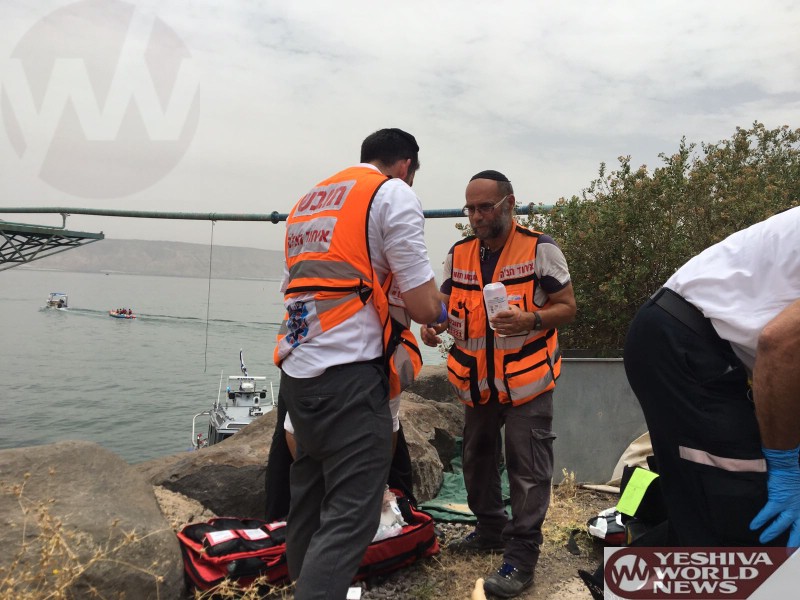 (YWN Israel Desk – Jerusalem/Photo & Video Credit: United Hatzalah & Police Spokesman)