(PHOTOS IN EXTENDED ARTICLE)
According to officials, over 91,000 PA (Palestine Authority) residents passed through checkpoints into Green Line Israel and headed to Har Habayis on Monday for the Muslim holiday of Laylat Al-Qadr. This marks a sharp increase over the 55,200 who crossed into Green Line Israel last year.
In addition, about 10,000 Muslim worshipers prayed in the Ma'aras HaMachpelah in Hebron. IDF forces, in conjunction with the Border Police and the Israel Police, were deployed in an increased manner, securing the prayers and enabling them to be held in security. The prayers went on as usual.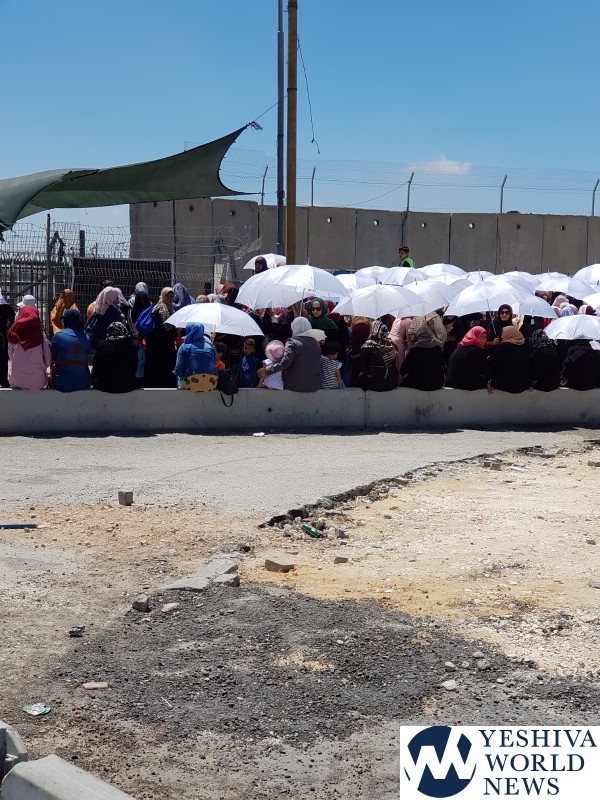 (YWN Israel Desk – Jerusalem)