(PHOTOS IN EXTENDED ARTICLE)
Three hundred and forty new immigrants (olim) on 17 different flights from eight countries will arrive at Ben-Gurion Airport throughout this week, thanks to the International Fellowship of Christians and Jews (IFCJ).
Monday, 12Tammmuz, will prove to be the busiest day, as 237 olim from Brazil, Colombia, France, Uzbekistan, Argentina and Ukraine arrive at the airport, with 219 of them coming from Ukraine. Some of these olim are escaping battle zones in the ongoing Russian-Ukraine conflict, while others are fleeing economic distress.
Supported by hundreds of thousands of evangelical Christians, IFCJ is playing an increasingly major role in bringing new immigrants to Israel. While IFCJ has helped bring hundreds of thousands of olim in partnership with the Jewish Agency and Nefesh B'Nefesh, the organization it helped start, IFCJ began independently bringing olim in late 2014. Since then, IFCJ has brought nearly 13,000 new immigrants to Israel from 26 countries where Jews are facing rising anti-Semitism, threatened by terrorism or suffering economic crises.
"The flights of olim that landed this week and especially those arriving this morning from the Ukraine represents a special hope, since they include 69 children under the age of 10 — literally the future of the Jewish state," said IFCJ's Founder and President, Rabbi Yechiel Eckstein. "I am proud and excited to see these olim starting a new chapter in their lives here in their Jewish homeland, and I wish them much success."
In fact, IFCJ works extensively to ensure all immigrants it brings enjoy a successful absorption into Israeli life. Once the olim arrive in Israel, IFCJ provides grants for appliances, furniture, housing and employment assistance, in addition to the standard government grants olim receive. "We do everything we can to ensure that all of our olim will begin successful new lives in Israel," Eckstein said.
This week's new arrives are expected to be absorbed in 35 cities across the country, with most – 40 – settling in Haifa, followed by Netanya (34), Ashdod (29) and Bat Yam (26) . The youngest newcomer, who landed this morning, is a one-year-old baby girl, and the oldest is an 82-year-old woman, both from the Ukraine. In addition, 11 dogs and 6 cats, who will also now begin their lives in Israel, have joined the olim. Nearly a third of this week's new immigrants — 101 people – are children under the age of 18.
Mykhailo Semenenko, 40, came on aliyah this morning with his wife and daughter. "I worked in the construction sector and there are almost no job offers in the field," he said. "My wife is a nurse and luckily she managed to continue working steadily recently, but her salary has been cut in half since the outbreak of the crisis in the east" of Ukraine.
Yulia Foshchii, 31, also landed this morning, with her husband and two children. Yulia and her family have also experienced difficult economic problems. "Prices have all risen significantly; even basic products have gone up a lot. Our day-to-day life was a constant struggle."
The International Fellowship of Christians and Jews was founded in 1983 to promote better understanding and cooperation between Christians and Jews, and build broad support for Israel. Today it is one of the leading forces helping Israel and Jews in need worldwide – and is the largest channel of Christian support for Israel. Led by its founder and president, Rabbi Yechiel Eckstein, IFCJ has been working to bring Jews to Israel, and has invested more than $200 million over the years, helping to bring hundred and thousands of olim to Israel.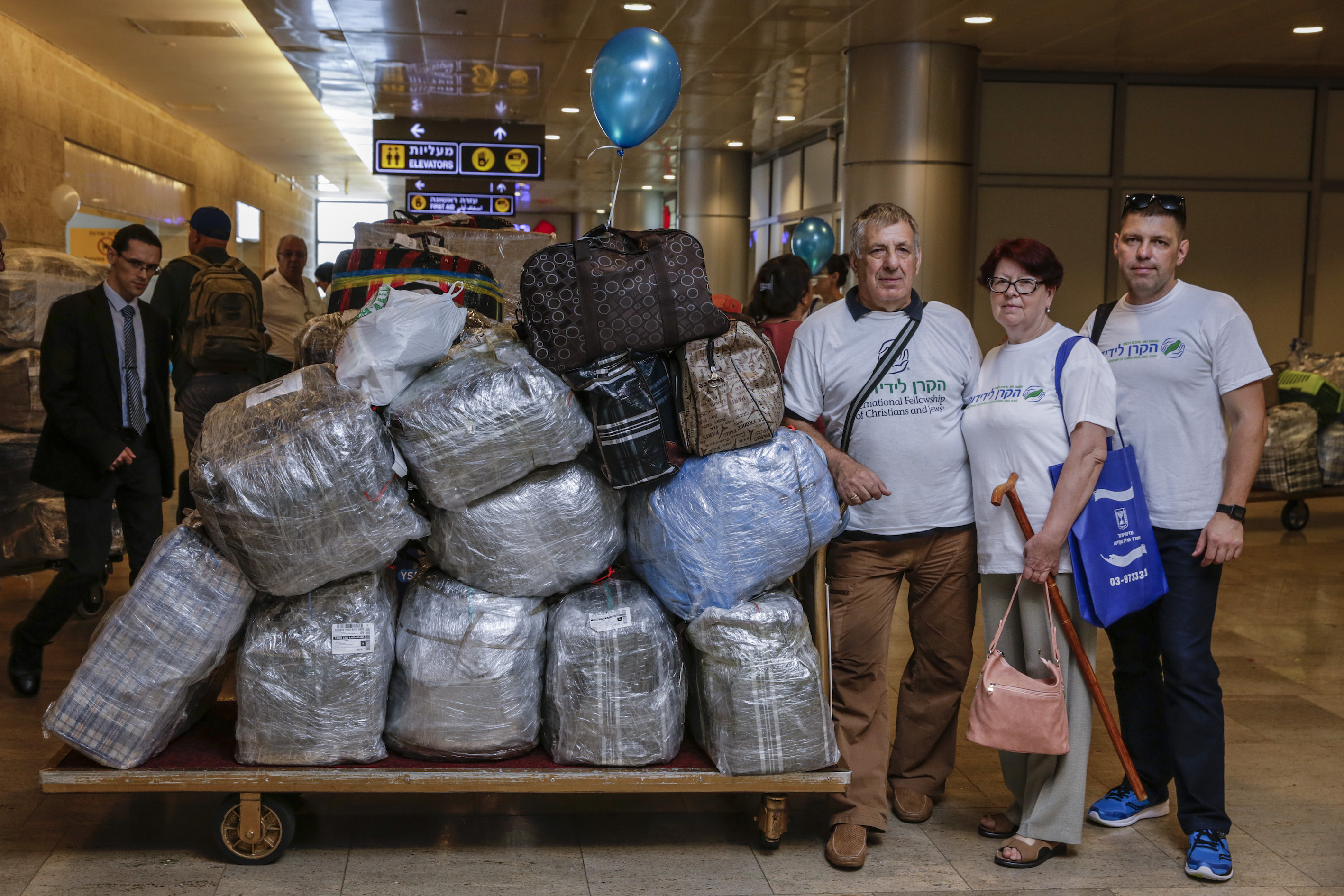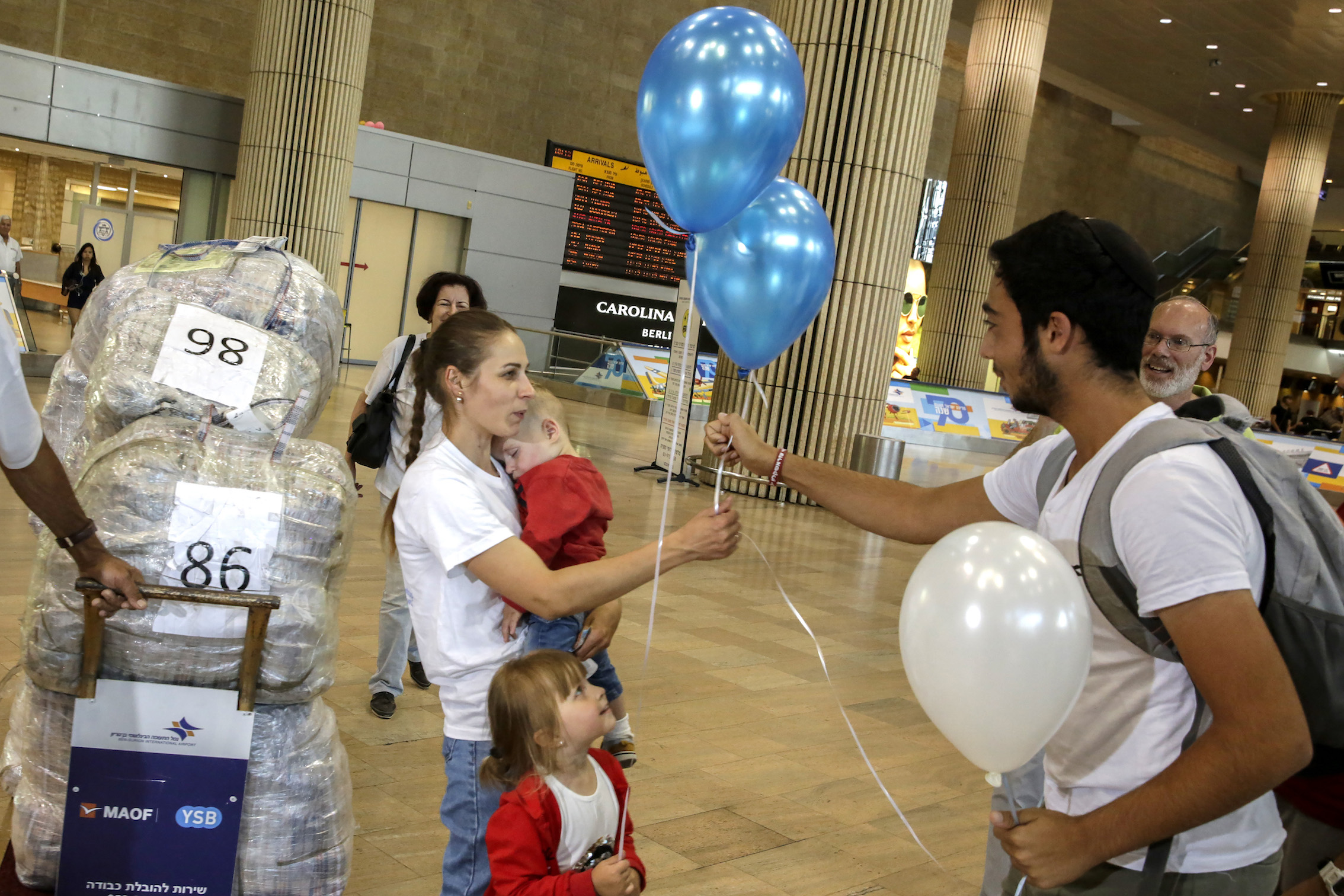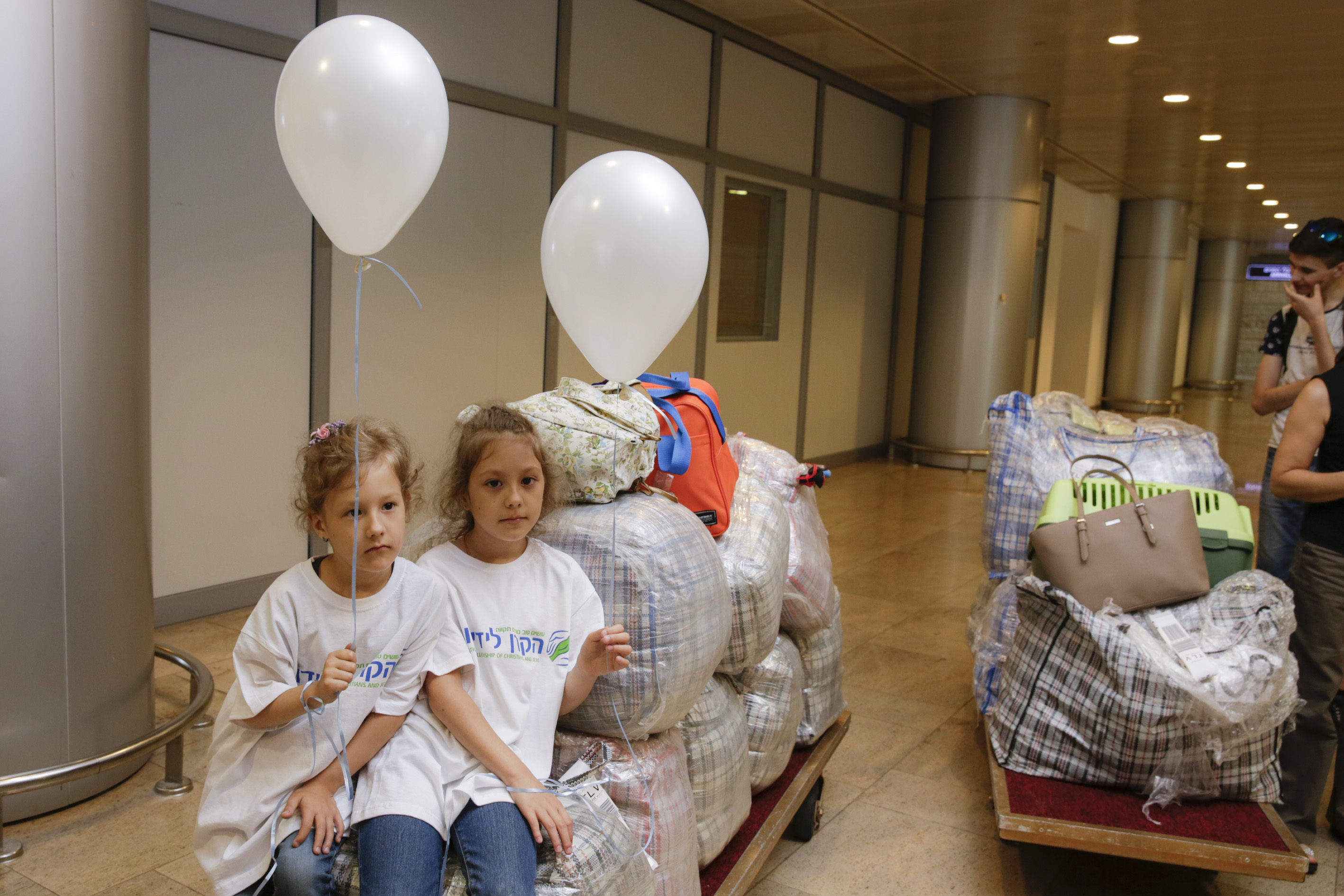 (YWN Israel Desk – Jerusalem/Photo: Credit: Olivier Fitoussi)