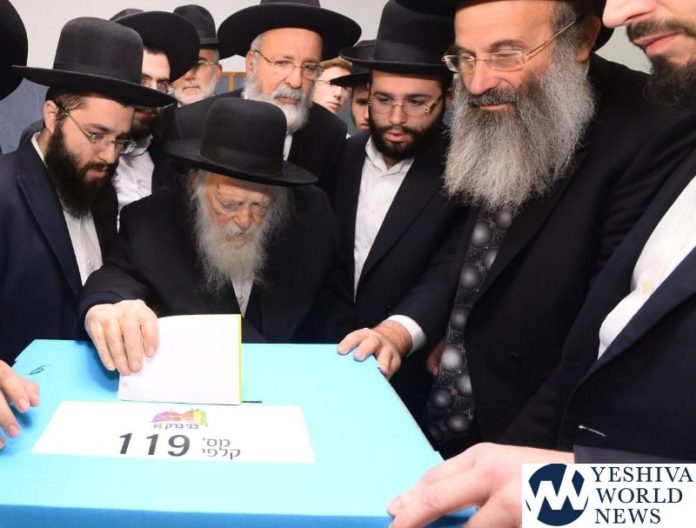 Israelis are voting in municipal elections across the country.
In the closest watched race Tuesday, four candidates are hoping to become the next mayor of Jerusalem.
Chareidi candidate Yossi Deutsch, Ofer Berkovitch, a young secular activist, is running against Moshe Lion, a longtime political activist, and Cabinet minister Zeev Elkin, who is supported by Prime Minister Benjamin Netanyahu.
If no one captures 40 percent of the votes, the top two finishers will advance to a runoff.
Jerusalem is a diverse city, with a Jewish population divided between secular residents, modern Orthodox and ultra-Orthodox. In addition, about one-third of the population is Palestinian.
There are 6,653,808 eligible voters nationwide. There are 11,00 polling stations in 251 cities, regional and local municipalities. There are 3,400 lists of candidates and 863 persons running to become mayor or head of a local council. Polling stations opened at 7:00AM and close at 10:00PM. In communities with fewer than 350 individuals, polling closes at 8:30PM. Public Security Minister Gilad Erdan reports 16,000 uniformed and plainclothes policepersons assigned to polling stations and other areas to ensure the day passes without incident.
Following are Israel Municipal Election Day morning-hour briefs.
HaGaon HaRav Shalom Cohen Shlita, head of the Shas Moetzas Gedolei Torah voting.
HaGaon HaRav Chaim Kanievsky Shlita voting.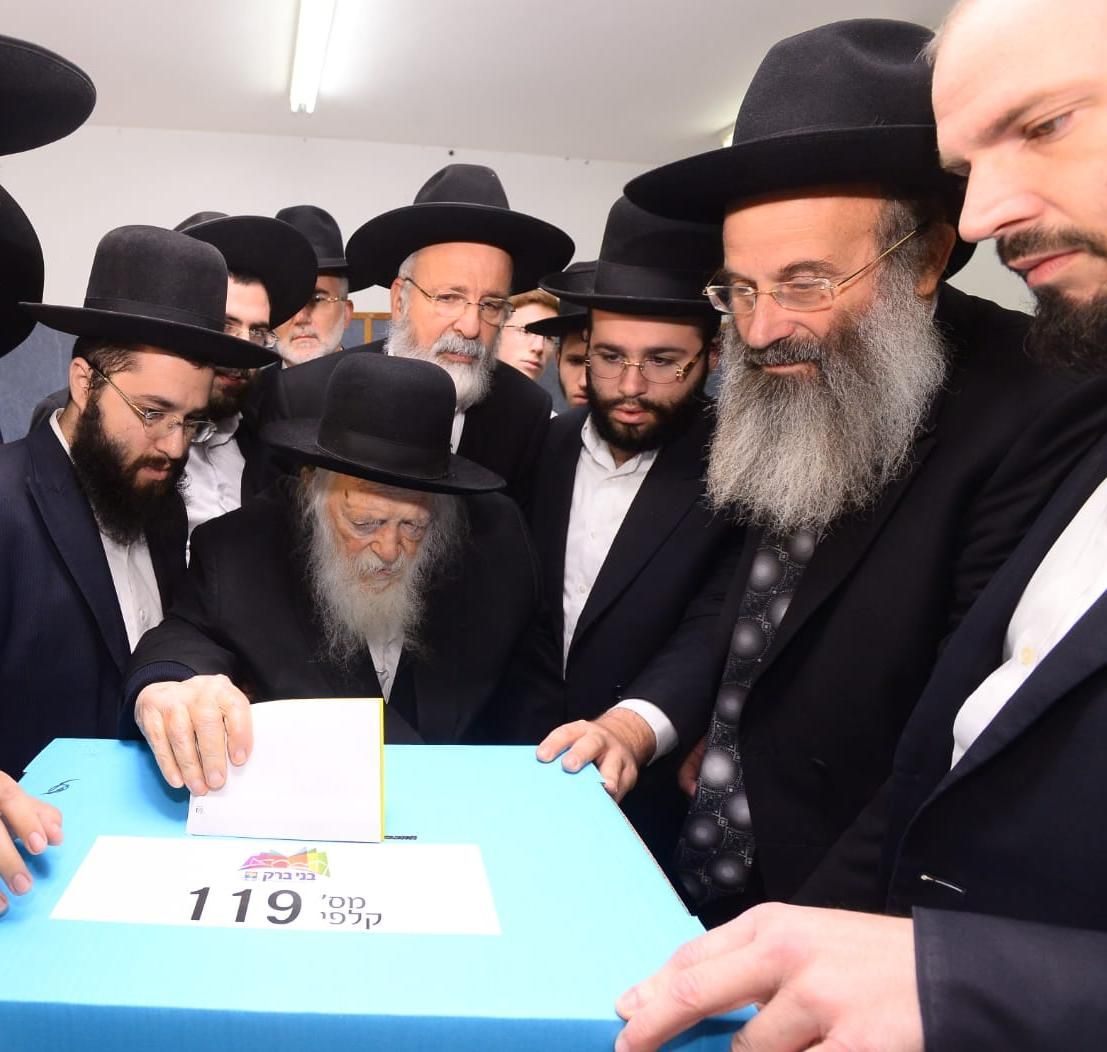 Yossi Deutsch, Moshe Leon & Ze'ev Elkin davening Shachris at the Kosel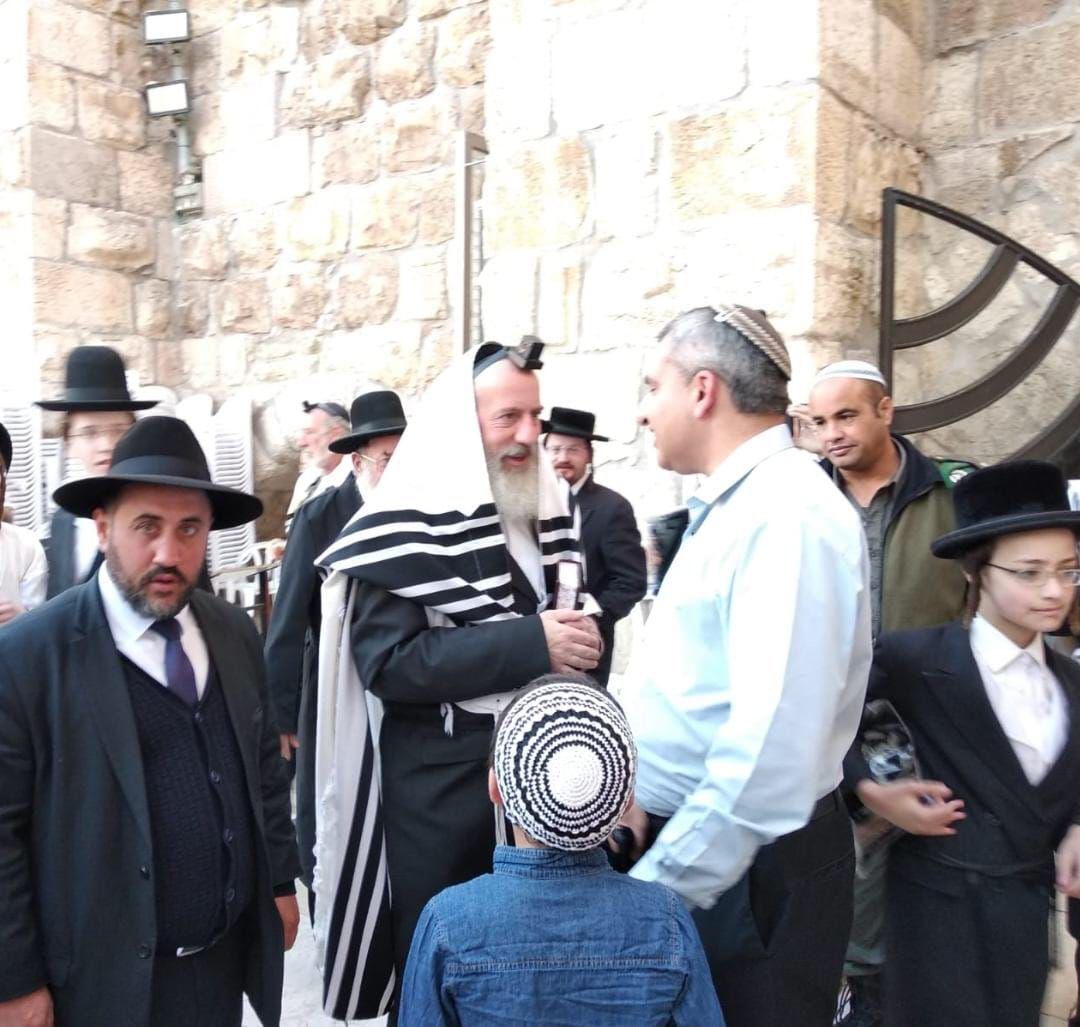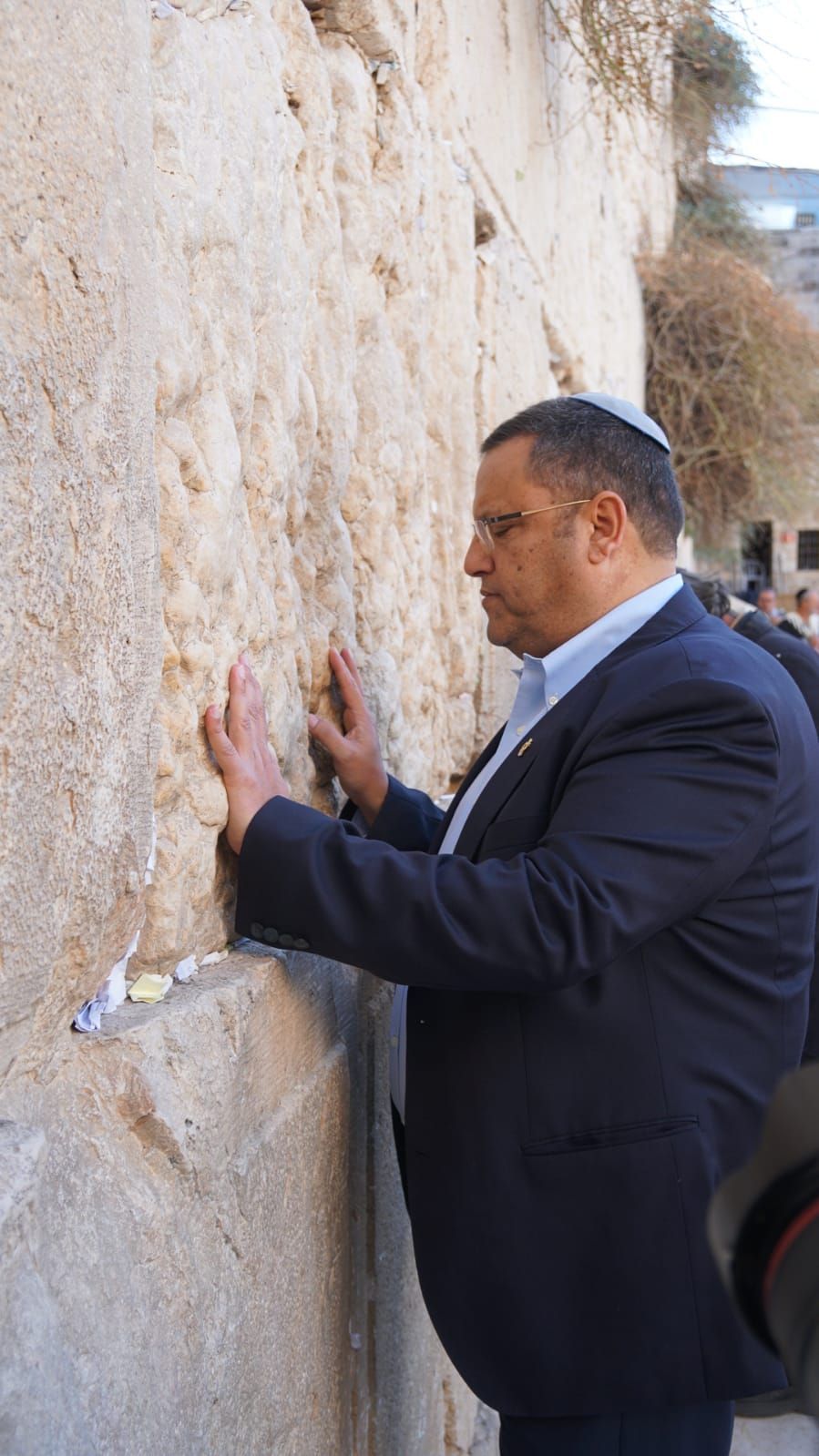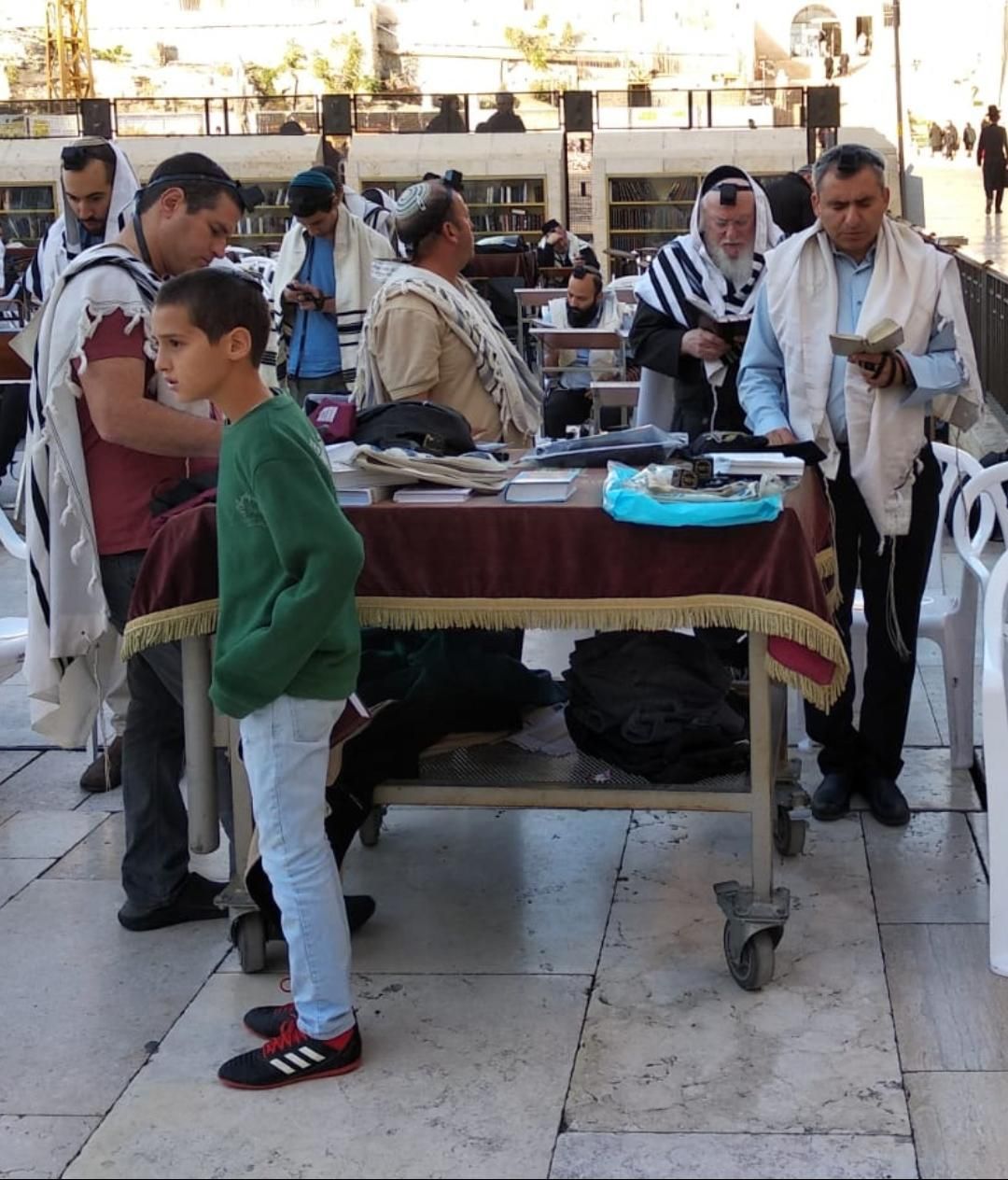 Moshe Leon is Mispallel at the Kever of HaGaon HaRav Ovadia Yosef ZT"L ZY"A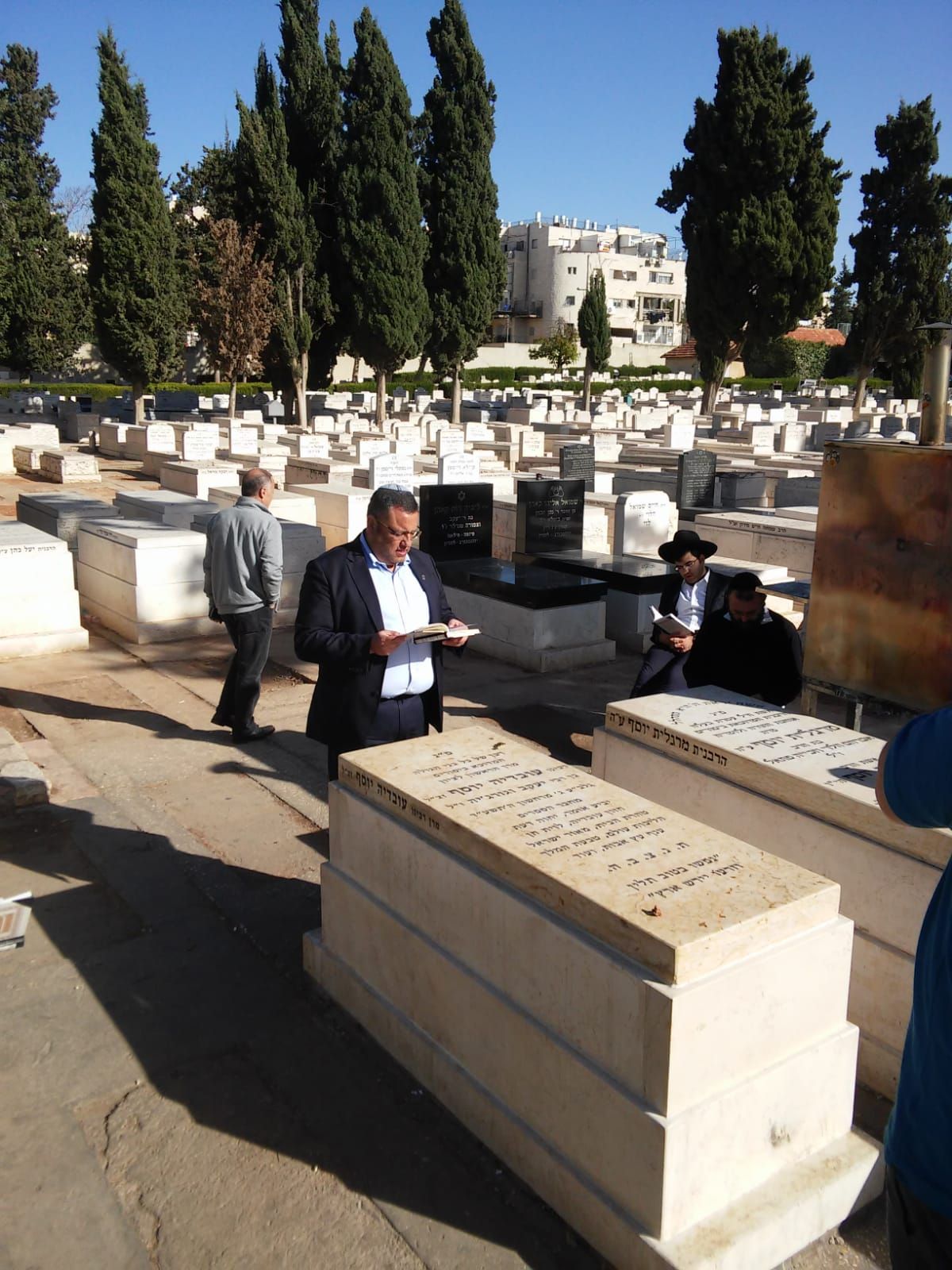 MK Moshe Gafne voting
He explains it is a mitzva to vote in line with instructions from Gedolei Torah Shlita.
Ze'ev Elkin voting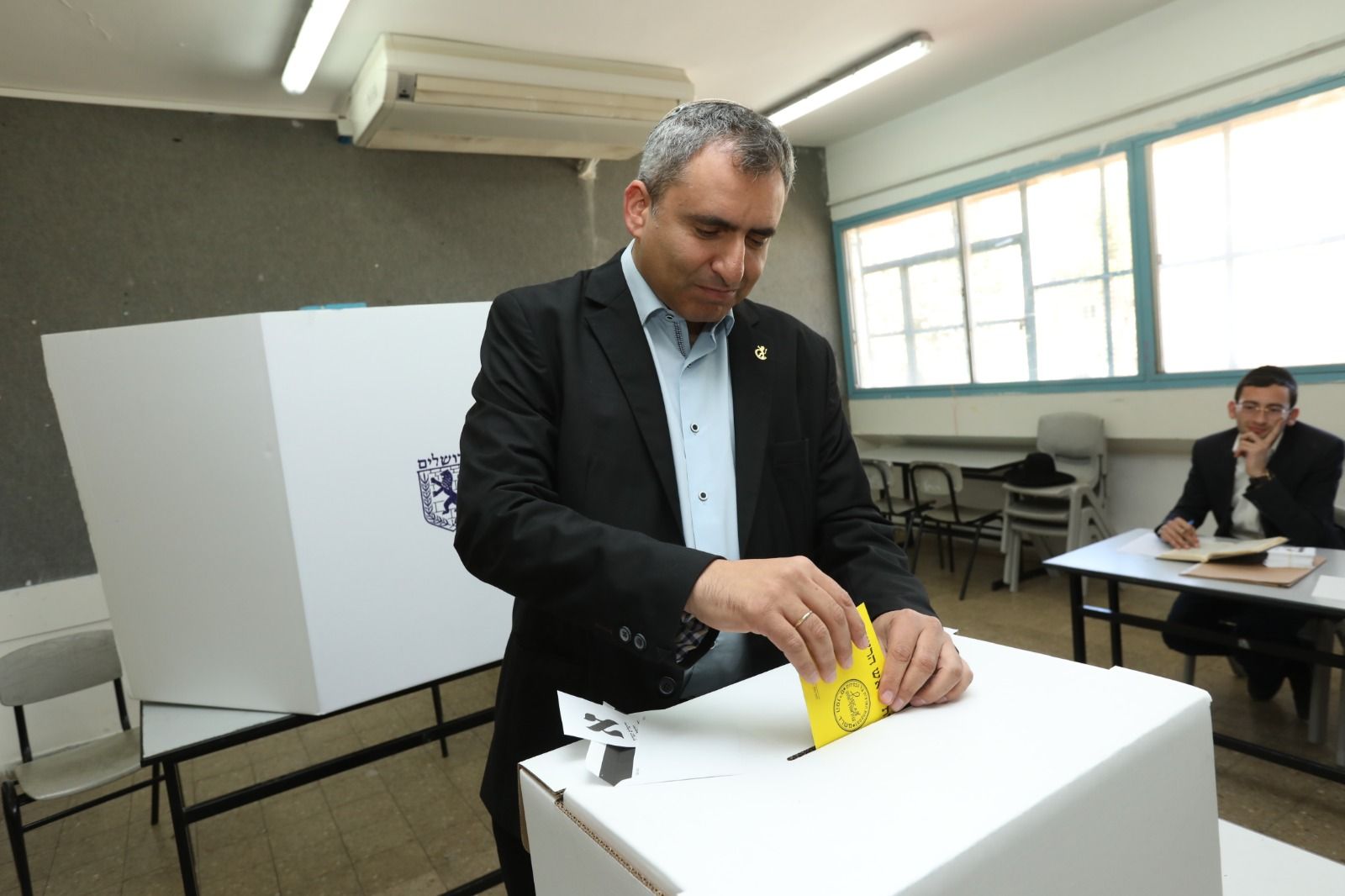 Justice Minister Ayelet Shaked heads to vote with family members
Interior Minister Aryeh Deri Oversees Municipal Election Day
Interior Deri Aryeh Deri explains that almost all voting stations opened on time and the control room receives immediate reports. He adds everything was done to increase voter turnout, including declaring the day a holiday and making arrangements to permit voting in senior citizens homes, hospitals and prisons.
Yossi Deutsch & his Wife Vote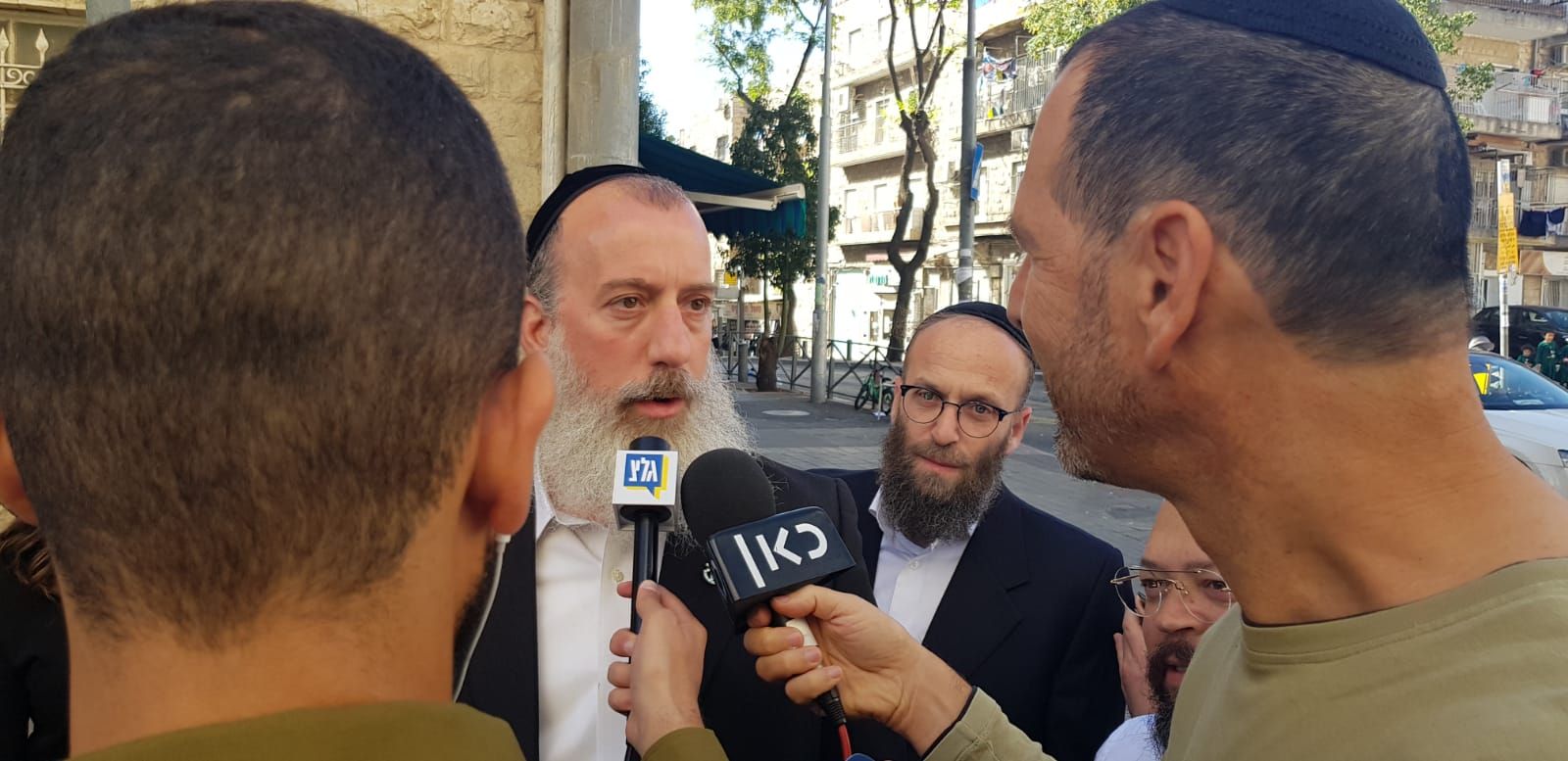 Shas Chairman Aryeh Deri Voting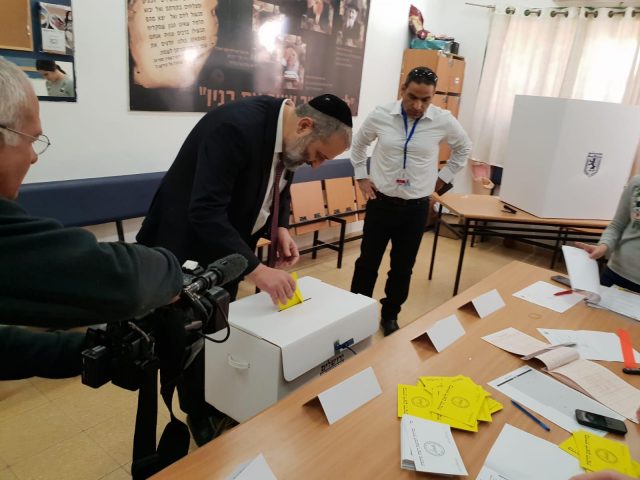 Yossi Deutsch: Get Out and Vote
Yossi Deutsch explains that he did his best and citizens must "Get out and vote" to determine the character of Jerusalem in the coming five years.
Ofer Berkowitz & Wife Voting
One of the leaders in the Jerusalem mayoral race, Ofer Berkowitz, voting in the Nachlaot neighborhood with his wife. Most surveys show one of the other candidates will have to oppose him in a second round of voting.
Haifa Mayoral Candidate Einat Kalish-Rotem
Haifa mayoral candidate Einat Kalish-Rotem, who is the Degel Hatorah candidate in the city, calls on residents to get out and vote as voter turnout during the morning hours is quite low.
AM Briefing in Election HQ Including Senior Personnel
Election Day AM briefing with Interior Minister Deri, Public Security Minister Erdan and Police Commissioner Alshich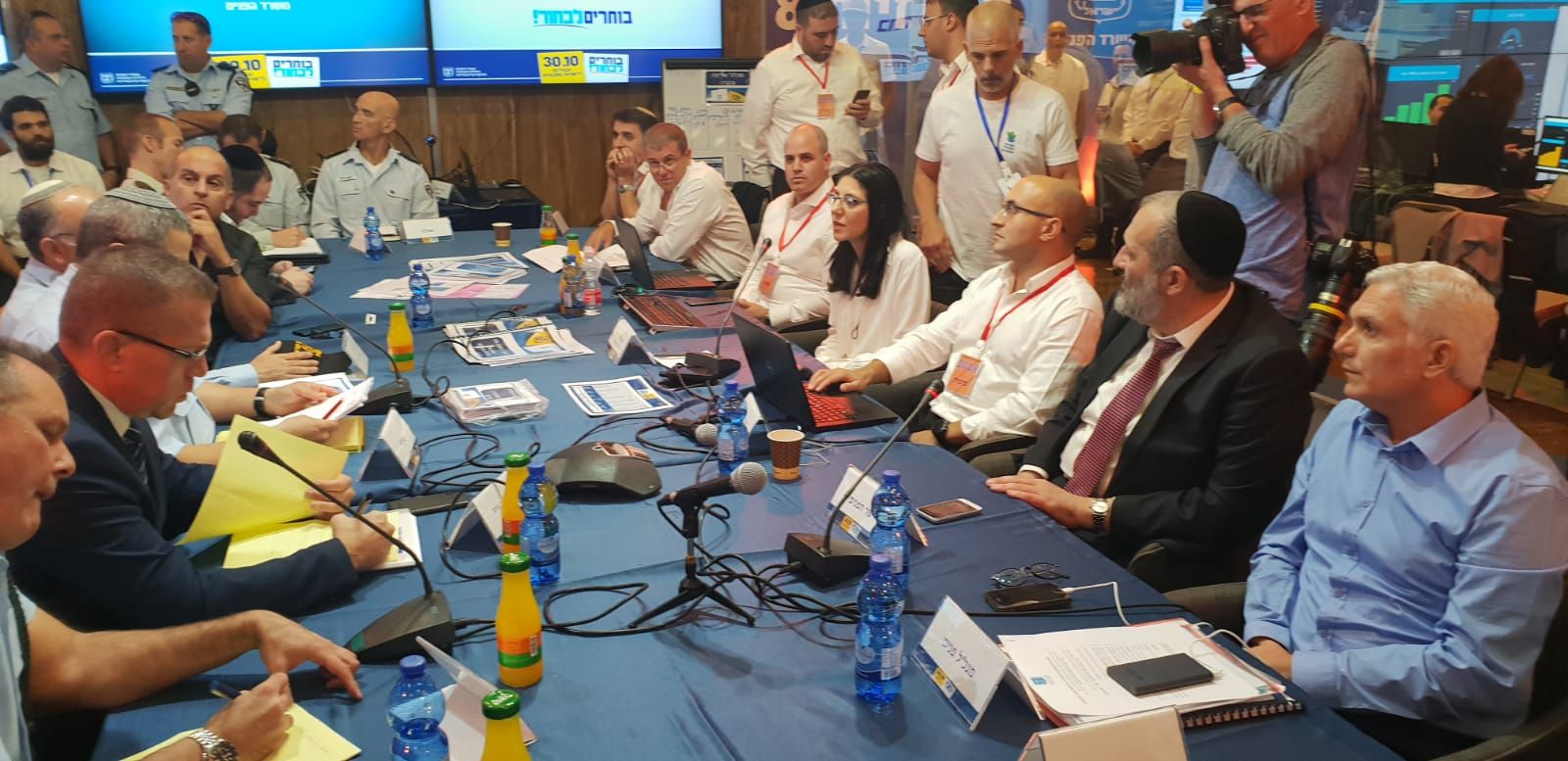 Defense Minister Lieberman Begins Election Day in Ariel
Defense Minister Avigdor Lieberman, in his capacity as chairman of the Yisrael Beitenu party, began the day in Ariel, where he showed support for the party's mayoral candidate, Pavel Polev.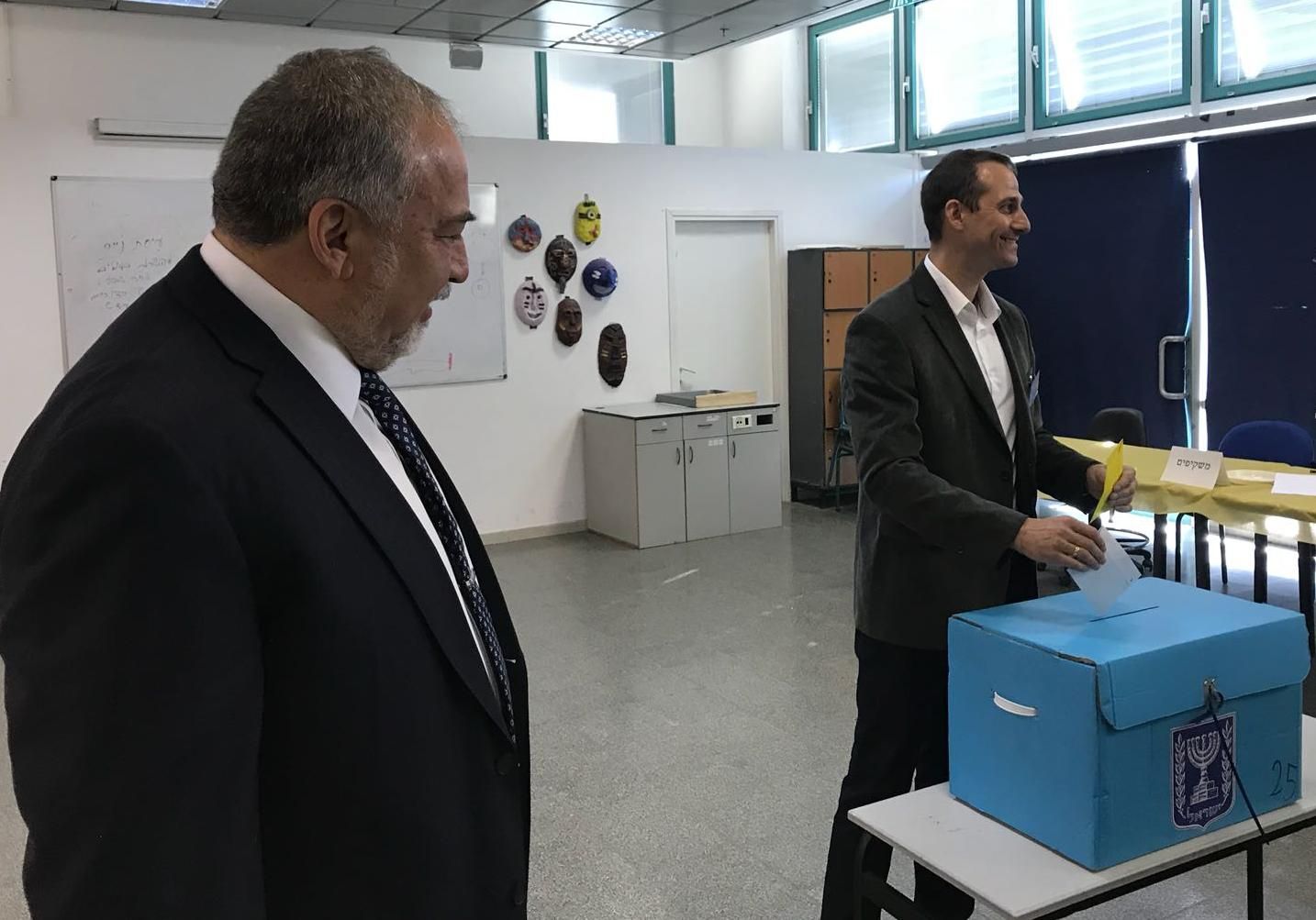 Moshe Leon Voting in Jerusalem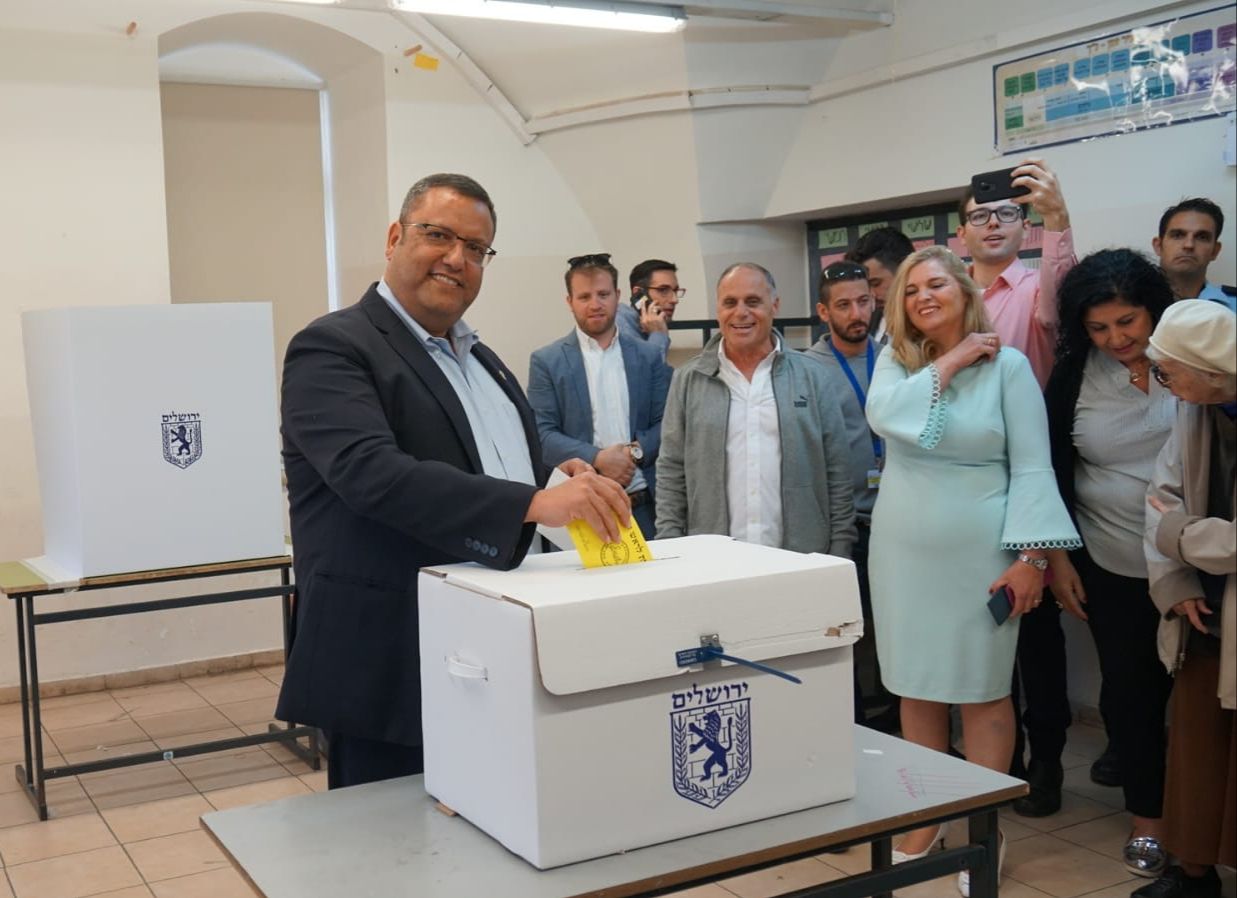 A Photo of Voting HQ – Situation Room
The is the Election Day situation room, where polling stations are monitored and all reports of any and all incidents are received. Interior Minister Aryeh Deri can be seen checking up on events.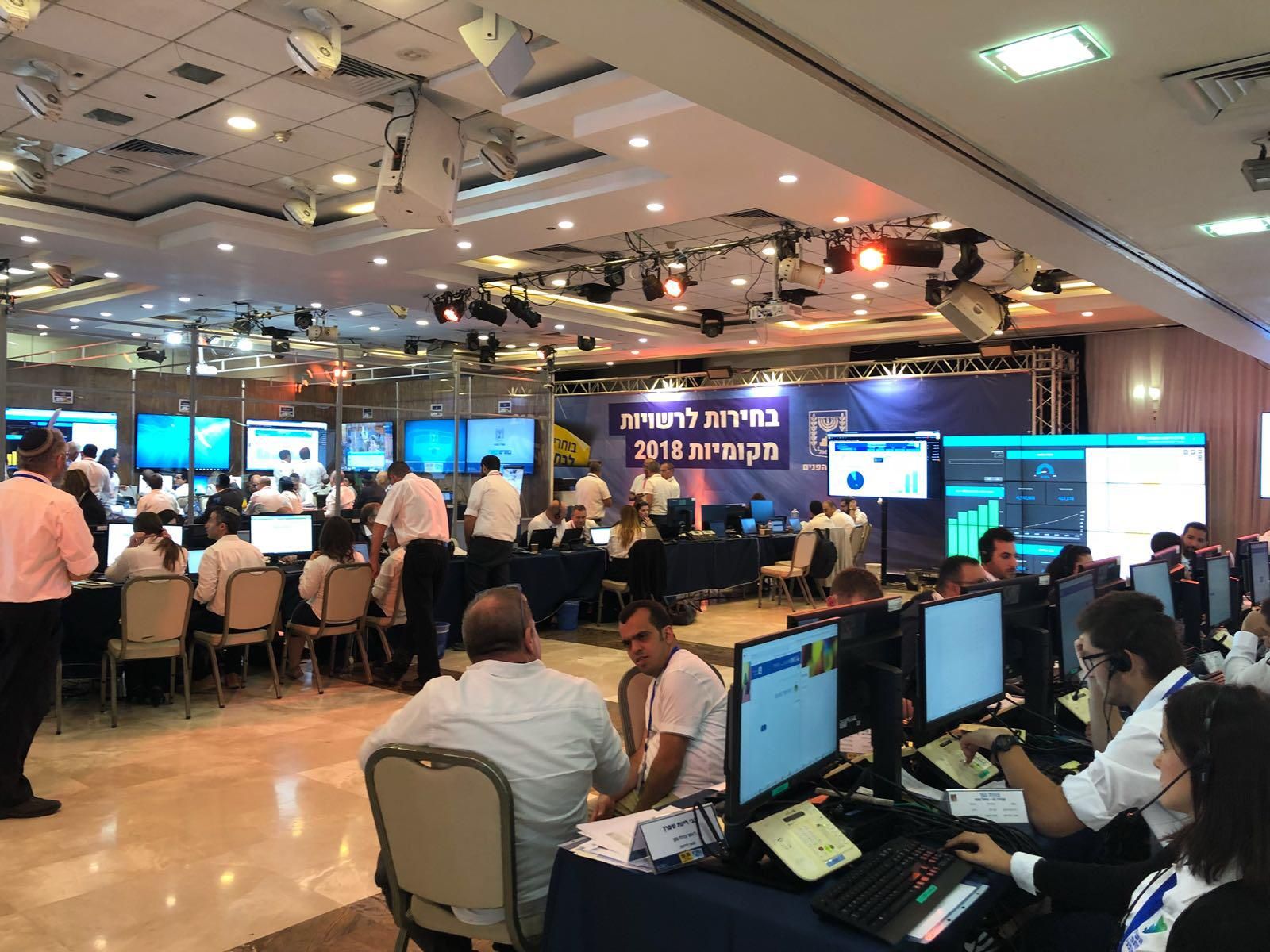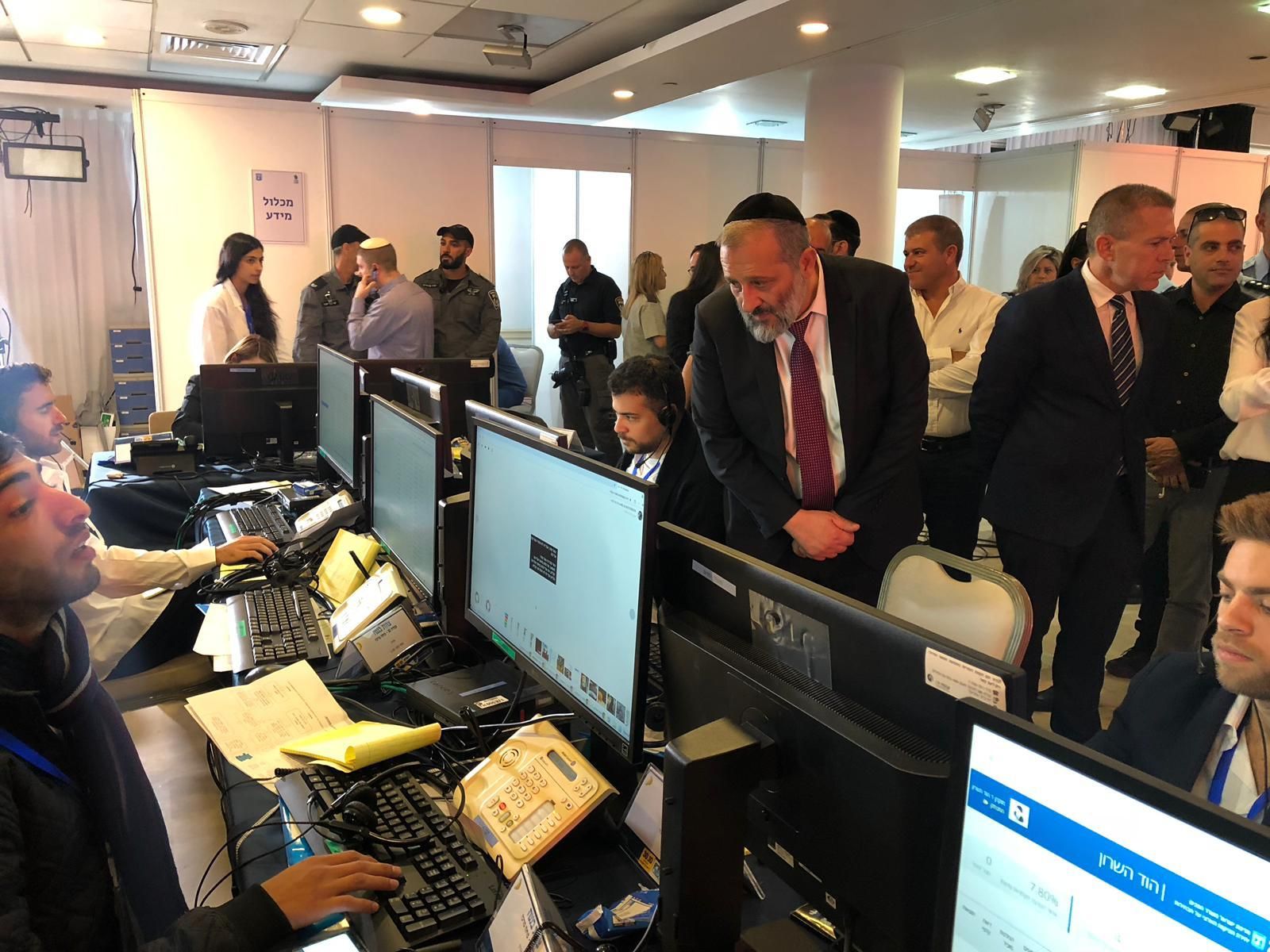 President Rivlin and the First Lady Voting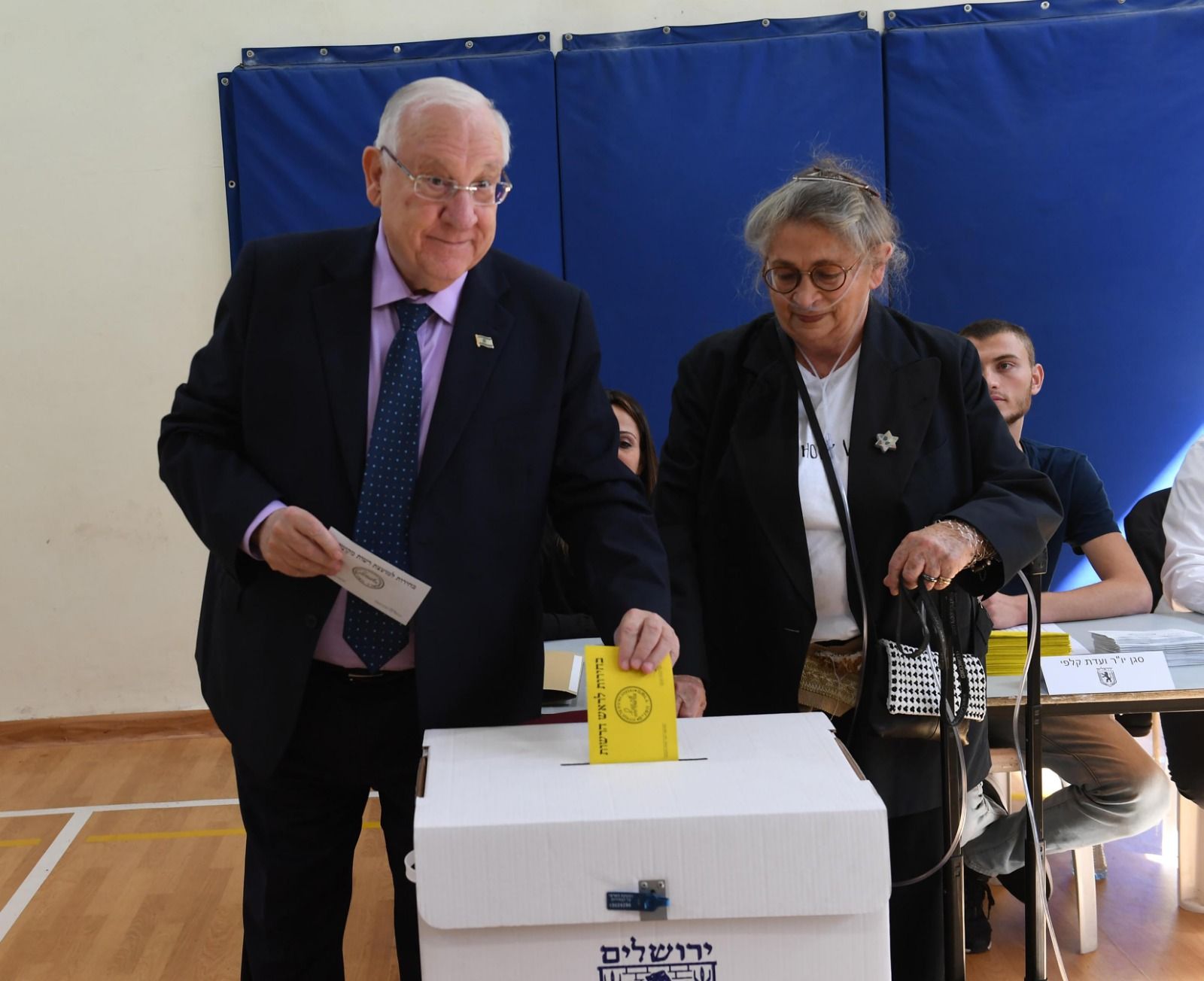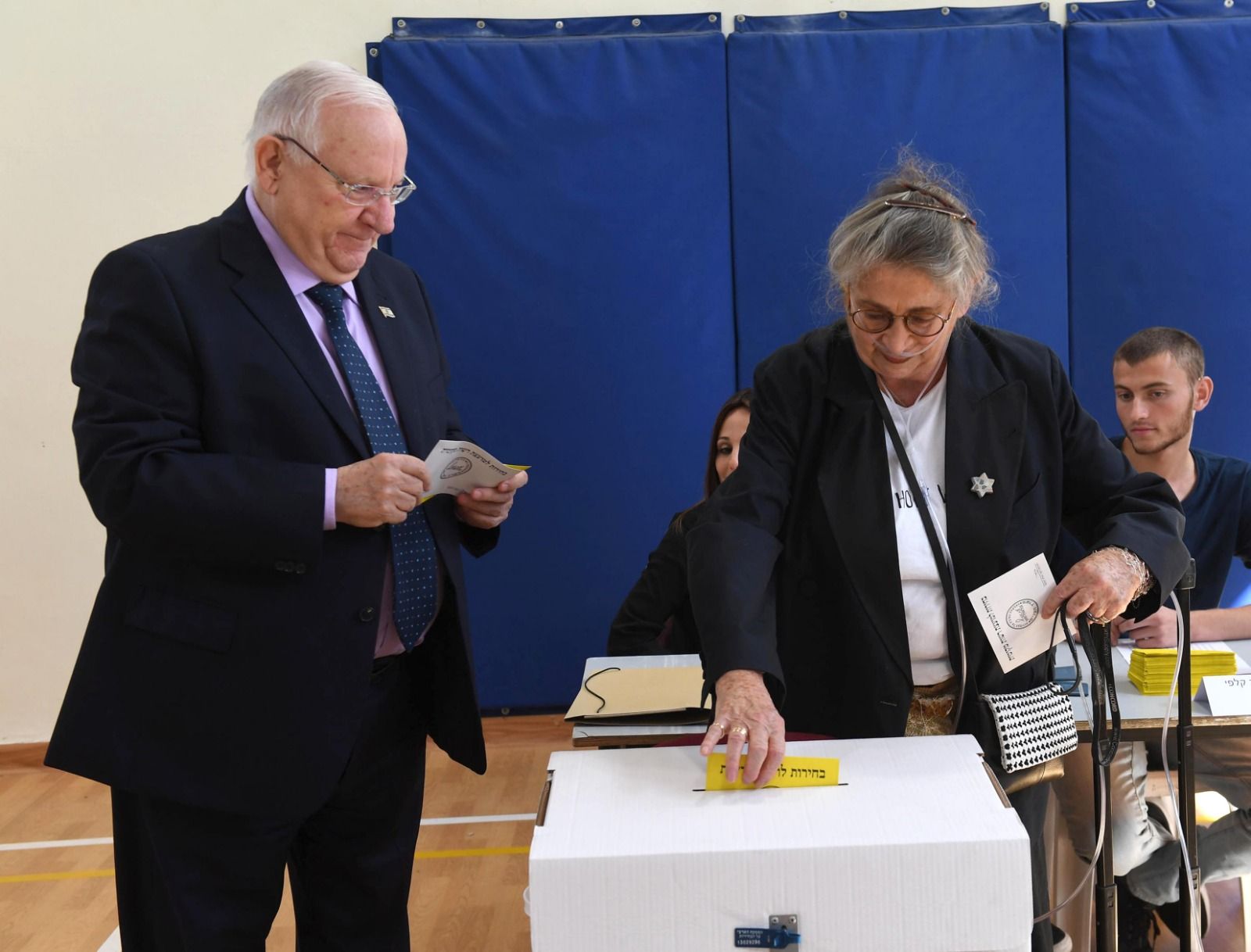 Rishon L'Tzion Votes
Rishon L'Tzion HaGaon HaRav Yitzchak Yosef Shlita is seen voting for Moshe Leon in Jerusalem mayoral race.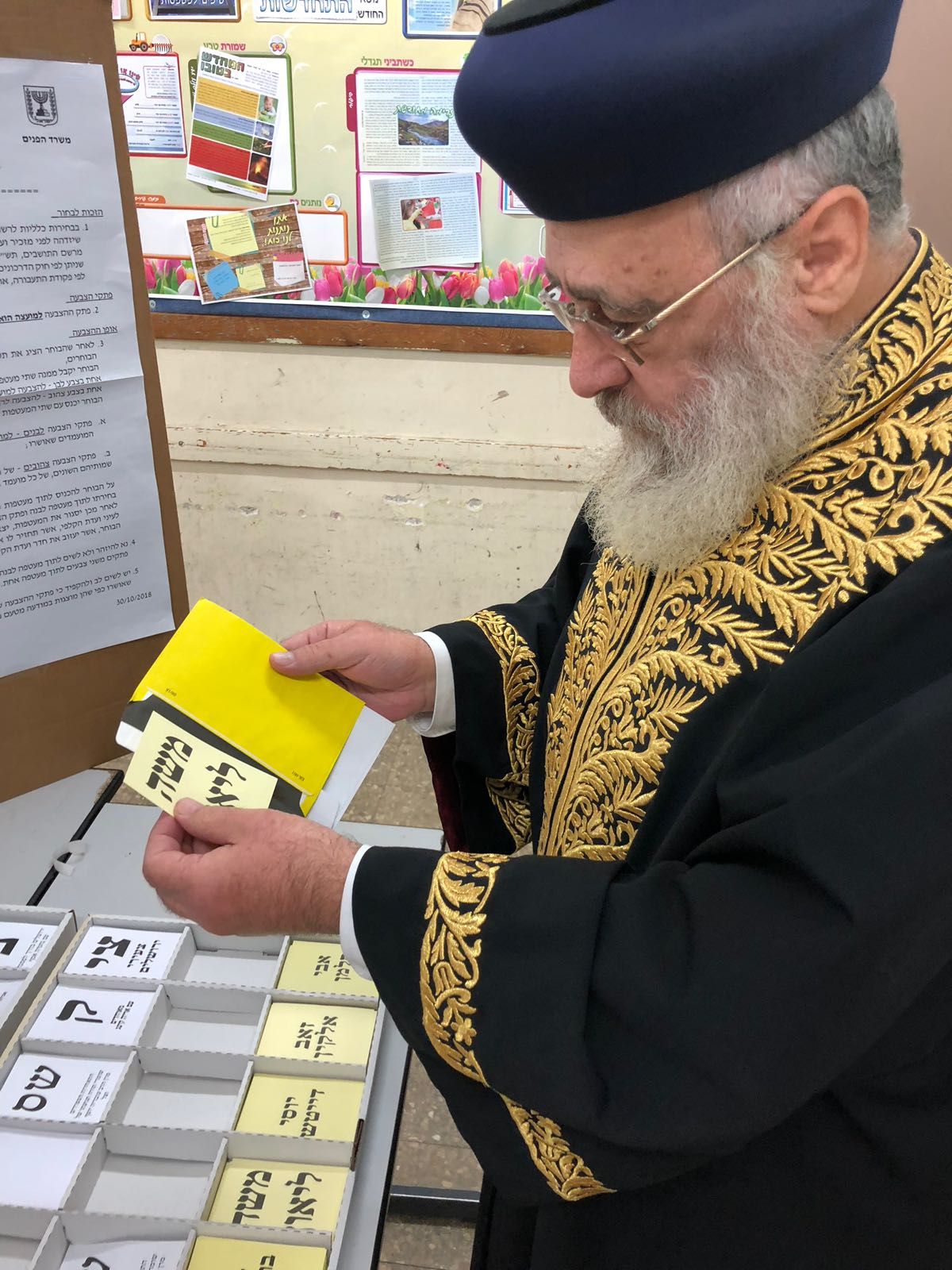 Dr. Aliza Bloch Votes & Exiting Polling Station
Beit Shemesh mayoral candidate Dr. Aliza Bloch votes and is seen leaving the polling station.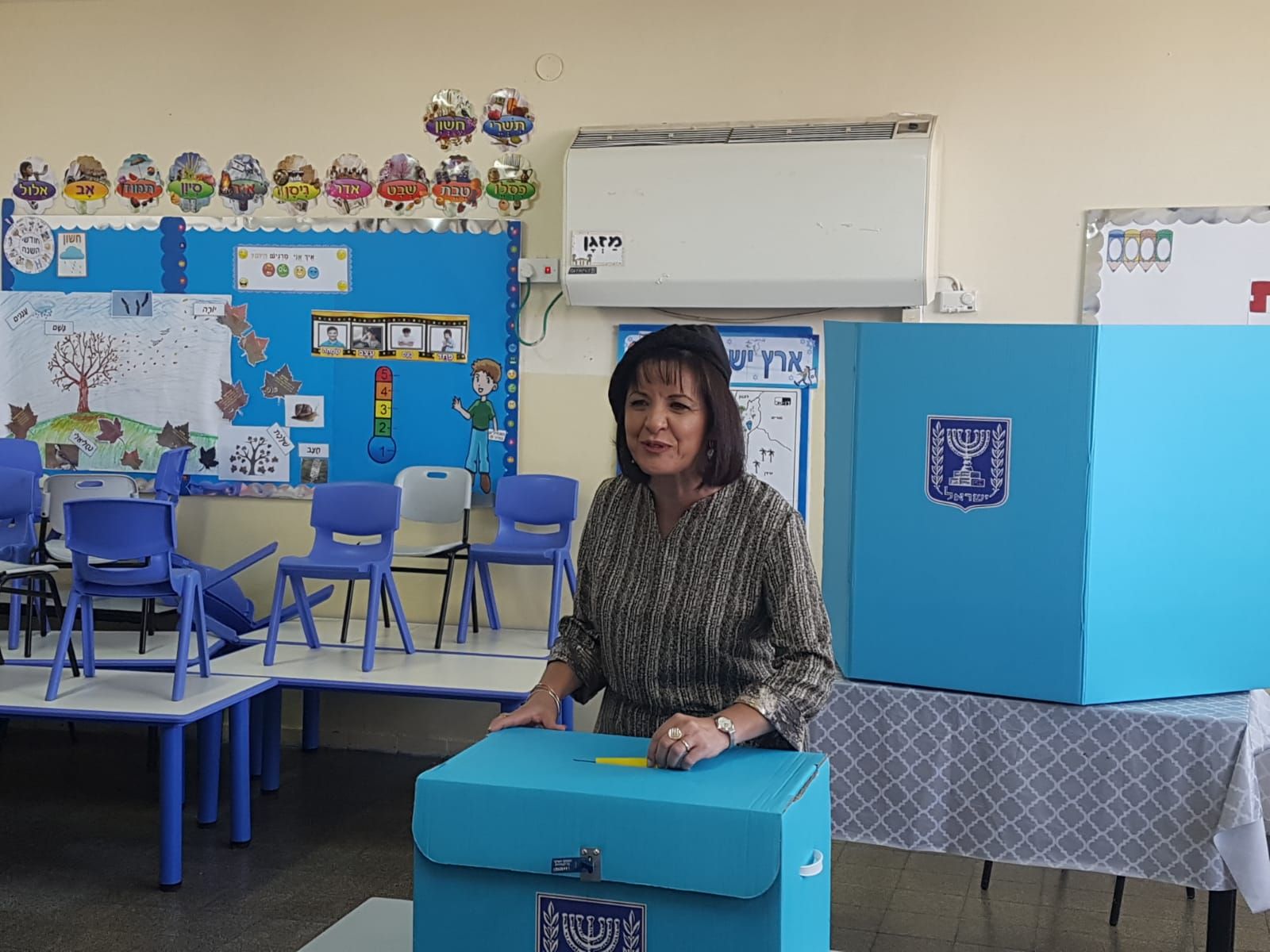 Bogus Circular in the Name of Degel Hatorah
The flyer below was circulated in Yerushalayim during the morning hours in the name of the chareidi party.
It states that there have been reports of incidents and as such, it has been decided to exert energy on having voters cast a ballot for Degel Hatorah for city council, "דת", and to cease efforts towards the election of Moshe Leon for mayor. Voters are instructed to consult with their rav regarding which candidate to support for mayor.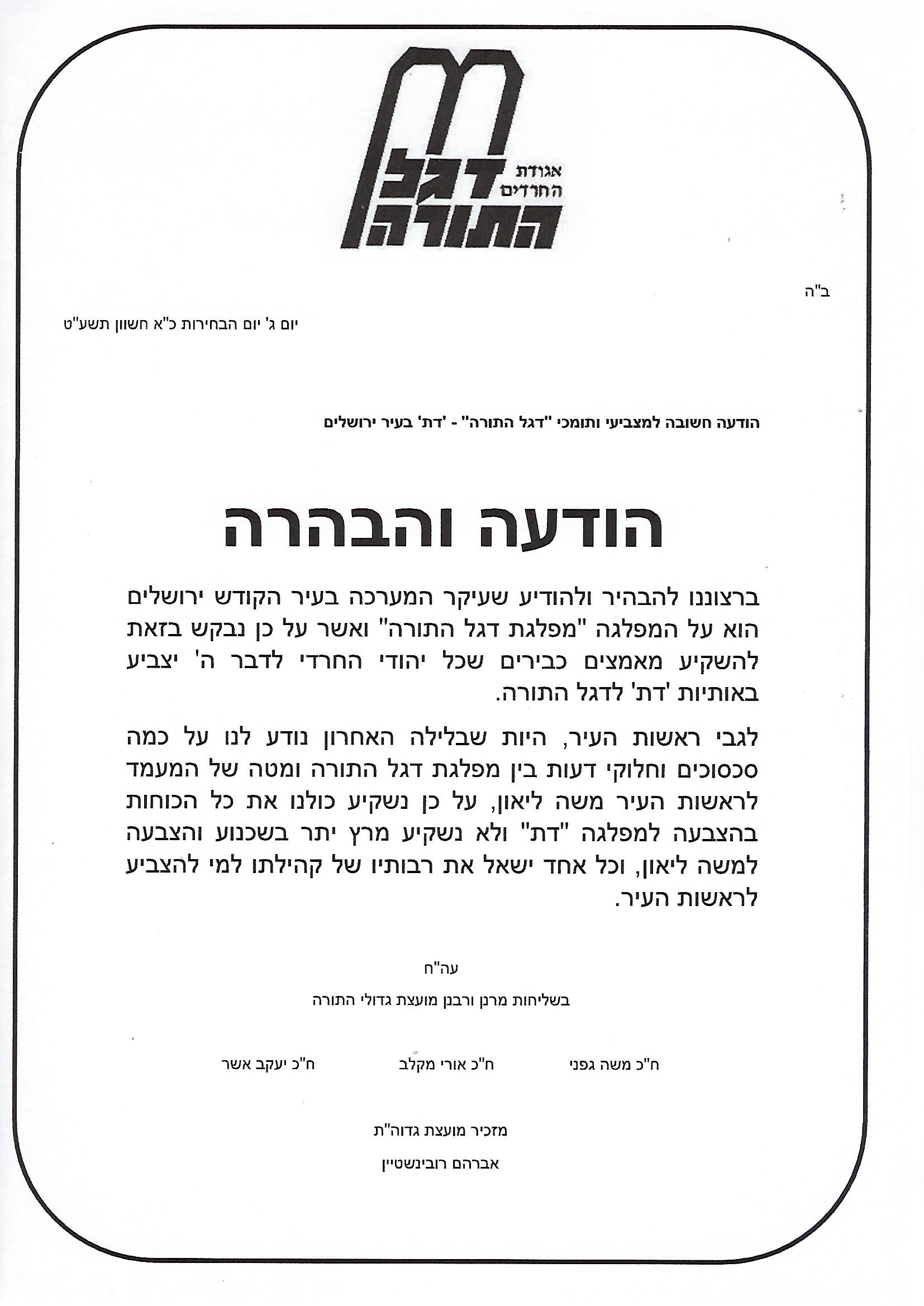 Degel officials announce the flyer is bogus and obviously, an attempt to sabotage Leon's bid to become mayor of Jerusalem.
HaRav Yitzchak Landau Shlita Voting
HaRav Yitzchak Landau Shlita, משב"ק כ"ק מרן מהר"א זיע"א הרב יצחק לנדא שליט"א, voting for Gimmel in Jerusalem, escorted by MK Yisrael Eichler. They report they are voting Agudas Yisrael and Yossi Deutsch for mayor, following the instructions of the Belzer Rebbe Shlita.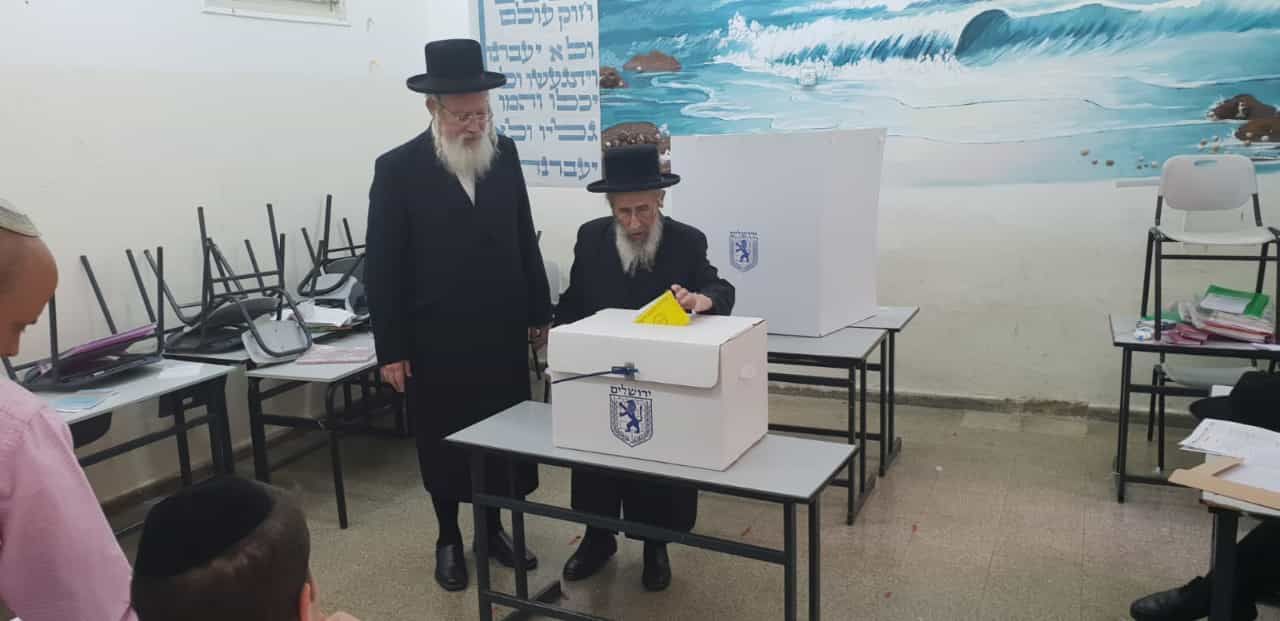 Jerusalem Mayoral Candidate Berkowitz at the Kosel
HaGaon HaRav Eliyahu Bakshi-Doron Voting
Former Rishon L'Tzion HaGaon HaRav Eliyahu Bakshi-Doron Shlita voting for Moshe Leon in Jerusalem mayoral race.
Why is Moshe Leon's Ballot Slip in a Large Font?
There are already persons questioning why the ballot slip for Jerusalem mayoral candidate Moshe Leon the only one written in a large, easily identifiable font? One is reminded that Leon is the Shas party candidate and the chairman of the party is Interior Minister Aryeh Deri, who oversees the elections.

Nationwide Voting Percentage
• 10:00AM – 350,00 citizens have already voted (5% of eligible voters)
• 11:00AM – 7.17%, approximately the same as 5 years ago. So far, it appears making this a holiday has not increased voter turnout as hoped.
• 11:30AM – 760,335 citizens have voted.
• 12:00PM – 804,529 citizens have voted, representing 16.9% of eligible voters nationwide. Voting is picking up. Voting at this time increased by 4.8% as compared to 2013 municipal elections.
(YWN Israel Desk – Jerusalem/Photo Credit: קבוצת רוטרניק)