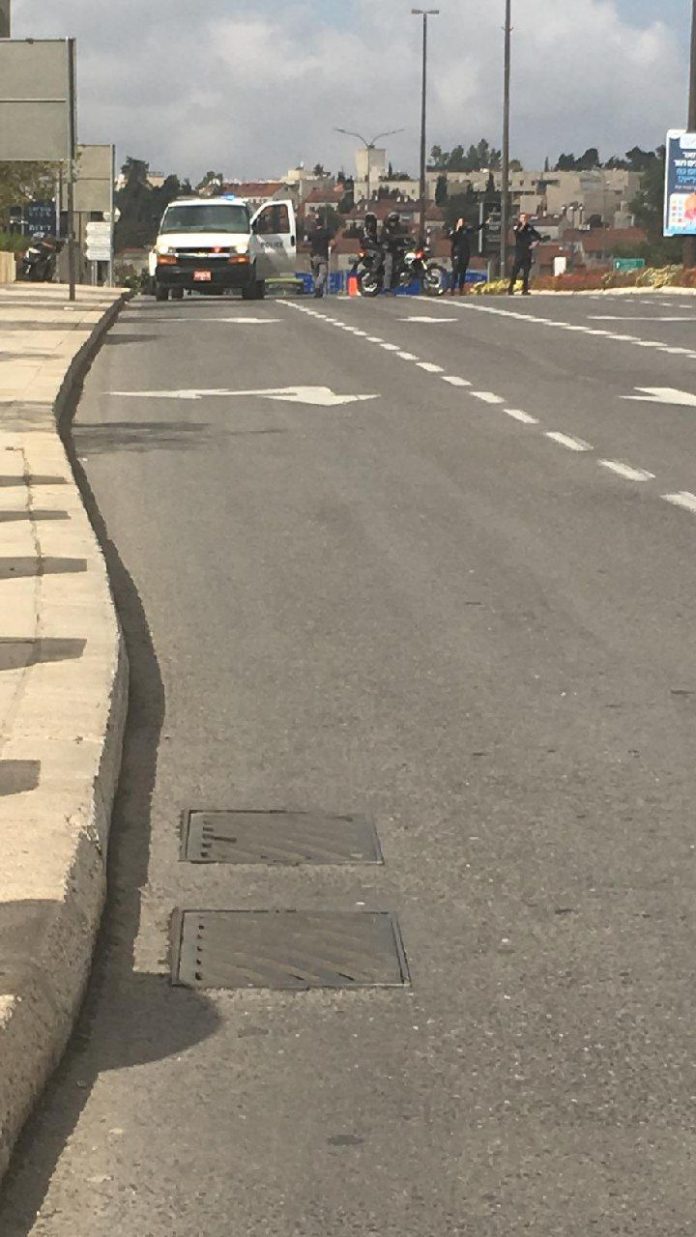 DEVELOPING STORY: A Jerusalem police spokesman confirms that a person arrived at the entrance to the Foreign Ministry in the capital a short time ago, and a suspicious device was detected in his bag. The bomb squad was summoned to inspect the bag.
The inspection of the device is taking place at this time.
As a result of the incident, Rabin Street in the capital is closed in both directions. Police are directing motorists to alternate routes.
Additional information to follow.
Photo shows police bomb squad team inspecting what is believed to be an explosive device as the entrance to the Foreign Ministry.
Update: "All clear" given as it has been determined the suspicious item is not an explosive device. Rabin street has been reopened in both directions. The suspect is being detained for questioning.
(YWN Israel Desk – Jerusalem)