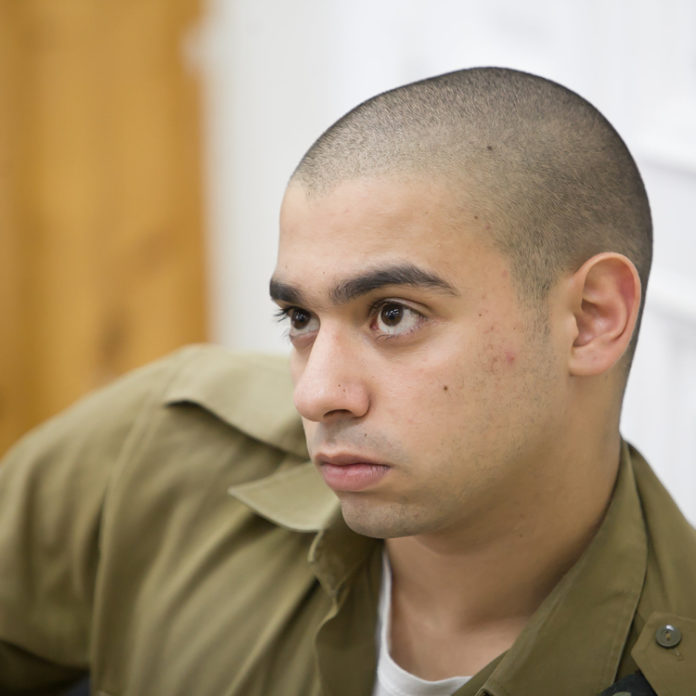 On the morning of Thursday, 14 Kislev, various media publicized the supposed rejection by the Firearm Licensing Department of the Ministry of Public Security of Elor Azariya's appeal to the decision denying his request for a weapons license. Azariya's family was shocked to hear the decision via the news media because they had not received an official reply.
The office of Honenu Attorney Adi Kedar, who is representing Azariya in the appeal, also has not received any official reply. The family immediately called the Firearm Licensing Department and were informed that no decision has been made as of yet, neither negative nor affirmative.
Elor's father, Charlie Azariya, subsequently filed a complaint with the Police Investigation Unit. Additionally, Kedar sent a letter to Gilad Erdan, the Internal Security Minister, demanding that he examine the matter.
"IDF soldier (Res.) Elor Azariya filed an appeal to the rejection of his request for a weapons license. In the appeal we explained the genuine danger posed to Elor's life following threats to him and also stated additional reasons which in our opinion justify allowing my client to hold a weapon's license," wrote Kedar in the opening to the letter.
"Elor and his family and also the office of the undersigned have not received any reply to the appeal. Additionally, in a conversation which Elor conducted today, 22/11/18, at approximately 11:00 with the manager of the telephone headquarters of the Firearm Licensing Department, he was informed that a decision has not yet been reached regarding the appeal he filed – neither affirmative nor negative.
"This morning we were shocked to see and hear that, despite the above-mentioned, starting from 9:00 news items have been appearing in the media according to which the appeal has been rejected."
Later in the letter Kedar strongly criticized the police for leaking a false report of the decision: "During these chaotic days in which the police is busy with P.R. work and polygraph tests, they continue to conduct themselves in exactly the same manner and leak false reports to the media. The matter is significantly more important being as human lives and the request of a private individual are involved.
"Under these circumstances, I demand an urgent examination to reveal whom it was who leaked the information about my client to the media."
In his conclusion Honenu Attorney Adi Kedar made a further demand: "We demand that everyone involved, including the police spokesperson, submit to a polygraph test.
"We note that this is not the first time that the Israel police has leaked personal information about Azariya. Currently the Police Investigation Unit is handling an investigation about a similar incident from the past."
(YWN Israel Desk – Jerusalem)