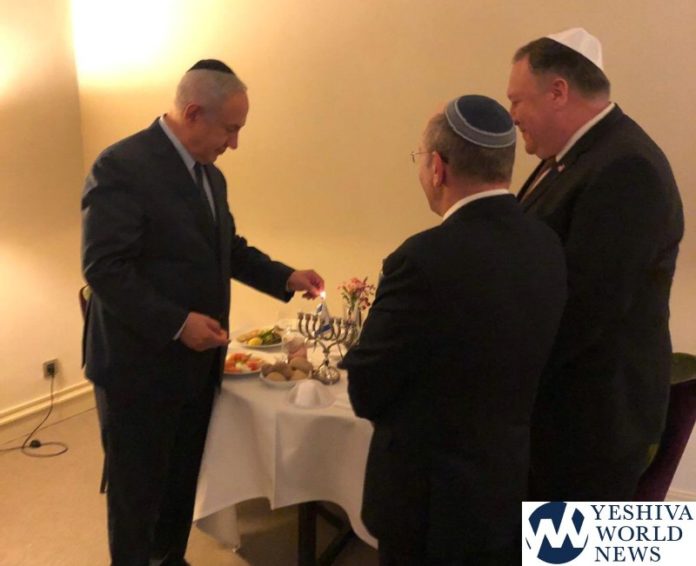 Prime Minister Benjamin Netanyahu is now meeting with US Secretary of State Mike Pompeo in Brussels. At the start of the meeting, the Prime Minister lit the second Chanukah candle together with the US Secy. of State.
The two are discussing regional developments. The Prime Minister is accompanied by accompanied by Mossad Director Yossi Cohen, National Security Council Director Meir Ben-Shabbat, and his Military Secretary, Brig.-Gen. Avi Blot.
At the start of the meeting, Prime Minister Netanyahu said: "I want to thank you for everything that you're doing, for your strong statements on the latest violation by Iran on the ballistic missiles. I look forward to discussing with you how we can together curb Iran's aggression in the region, in Syria, in Iraq, in Lebanon and elsewhere and to continue our efforts to achieve peace and security for everyone."
The meeting comes as the U.S. administration gears up to release its much-anticipated Middle East peace plan, as well as in the wake of the U.S. restoring sanctions on Iran that had been lifted under the 2015 nuclear deal between Tehran and world powers.
Israel, which considers Iran an existential threat and opposed the nuclear deal from the start, applauded the renewed U.S. sanctions.
מדליק הערב נר שני של חנוכה בבריסל יחד עם מזכיר המדינה האמריקני מייק פומפאו, לקראת פגישה חשובה לביטחון ישראל. בימים ההם, בזמן הזה pic.twitter.com/SbFXiBmNkU

— Benjamin Netanyahu (@netanyahu) December 3, 2018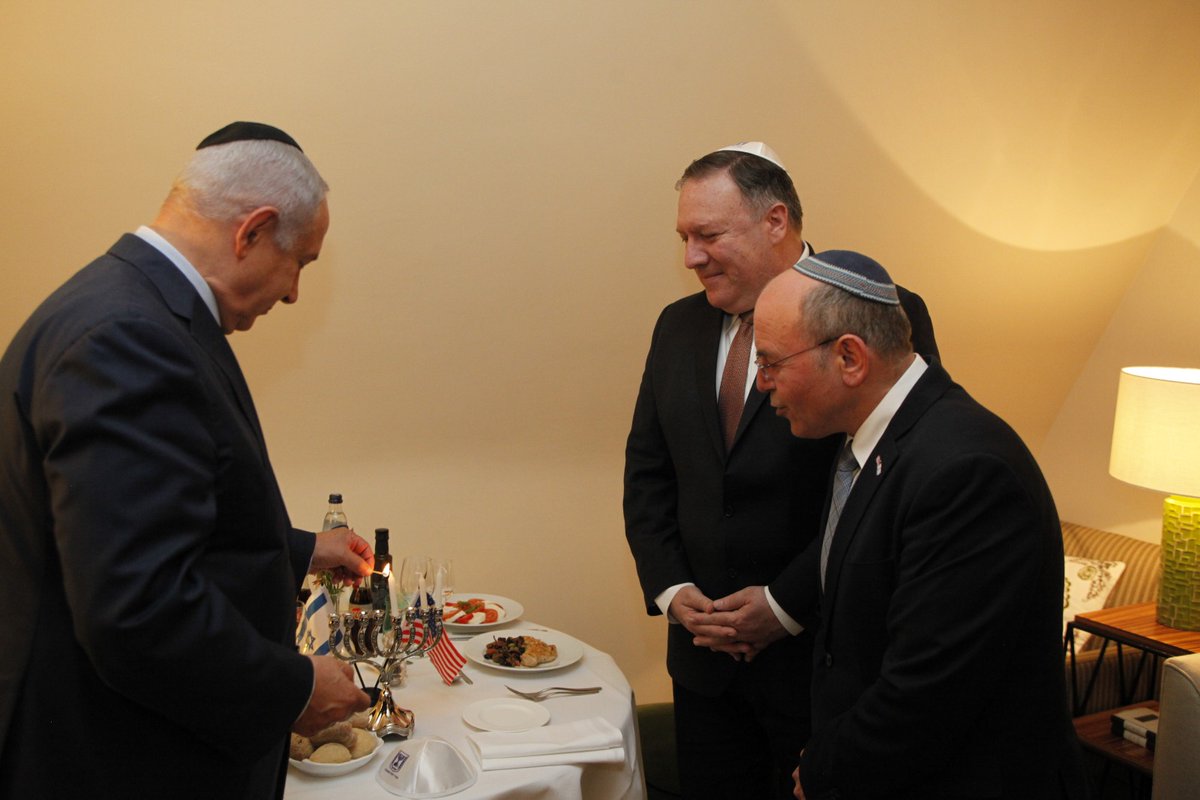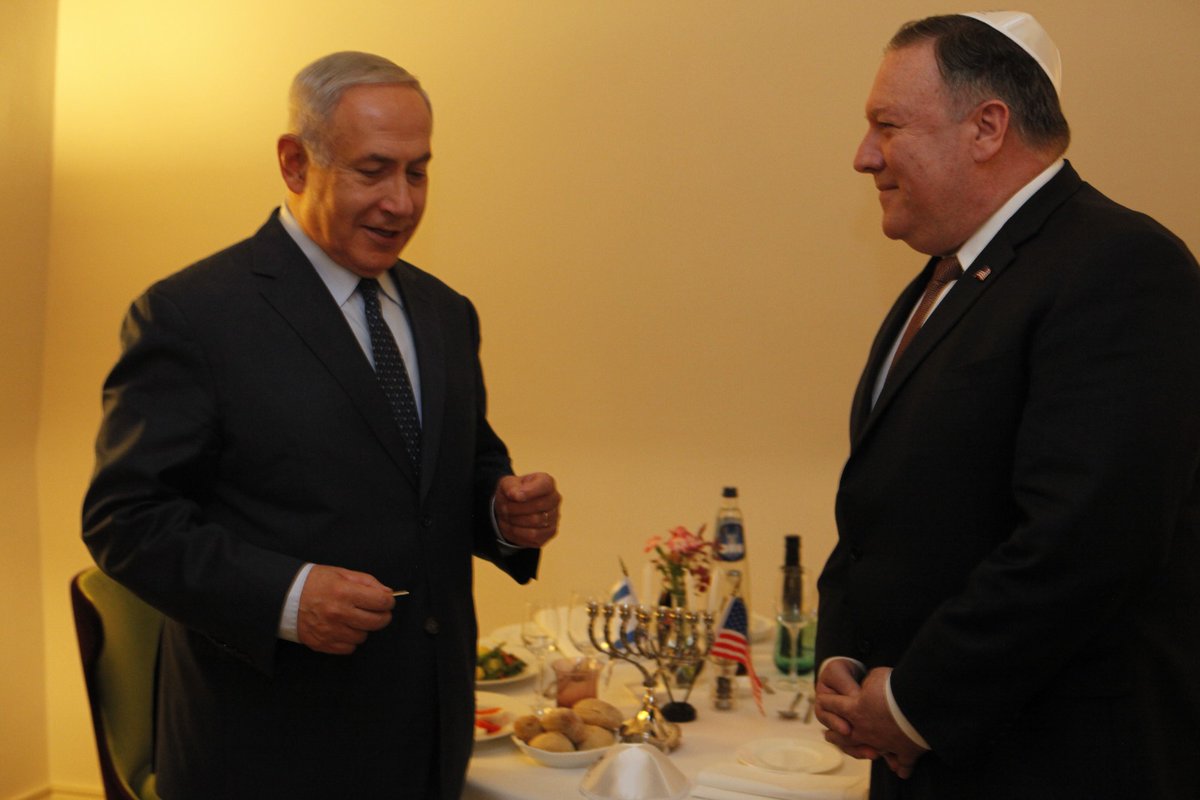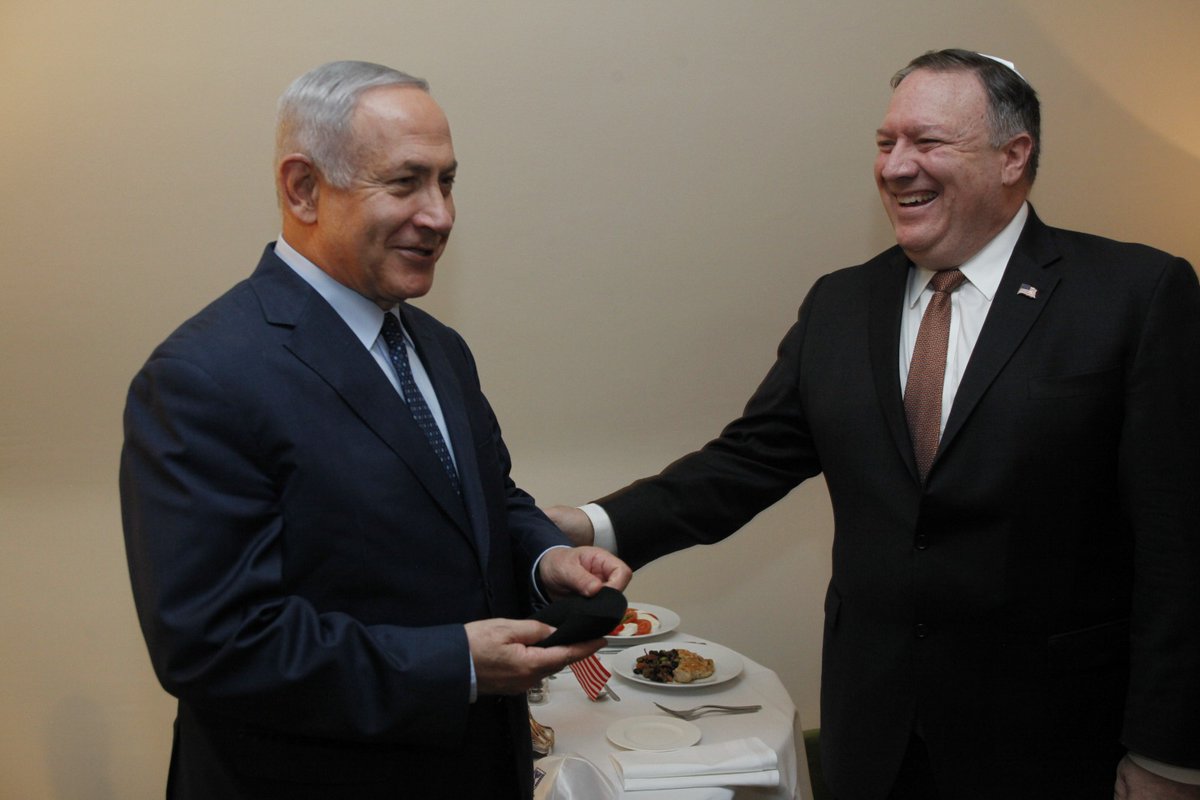 Prime Minister Benjamin Netanyahu made the following remarks prior to his departure for Brussels and his meeting with US Secretary of State Mike Pompeo:
"I am now leaving for Brussels for an important meeting with US Secretary of State Mike Pompeo. We are in continuous contact with our American friends. I will discuss with Mike Pompeo a series of regional developments as well as the steps we are taking together to block the aggression of Iran and its proxies in the north. Of course we will also discuss other issues."
(YWN Israel Desk – Jerusalem)