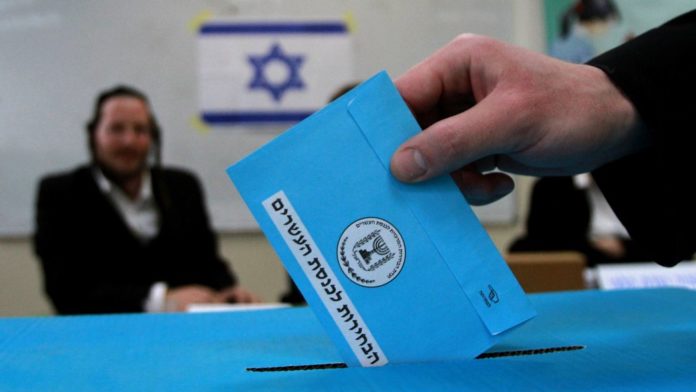 TV anchor Miki Haimovitz is expected to enter political life and join the "Chosen Yisrael " party of former chief of staff Benny Gantz.
** In the past two days, Monday and Tuesday, precipitation has fallen throughout the country. The level of Kinneret rose by 2cm (0.78 inches) and the level now stands at -213.96. Since the beginning of the rainy season, the level has risen by 0.69 meters (0.75 yards), the Water Authority said motzei Shabbos. It was also reported that the Kinneret will required an additional 5.16 meters (5.6 yards) of water to reach its upper level.
** 40-year-old rider on an electric bike was seriously injured in a collision Wednesday morning with a vehicle on Jerusalem Blvd. in Yaffo. He was transported to Wolfson Hospital.
** On monument on Har HaBanim Garden in Ramat Gan was vandalized. Police are investigating.
** Former Jerusalem Mayor Nir Barkat: I am not so certain there will be snow in Jerusalem during the night and the children should lower expectations.
** The body of a 21-year-old Israeli woman was found at a train station in Australia
** Iran announces that in a few months, it will be ready for a new satellite paunch following a failed launch.
** Rock-throwing attack near Ras al-Amud Square in Jerusalem on Wednesday, targeting a Jews motorist. While the vehicle was damaged, B'chasdei Hashem there were no injuries.
** Two firebombs were hurled at a pillbox near Shuafat manned by border police. B'chasdei Hashem, there were no injuries.
(YWN Israel Desk – Jerusalem)