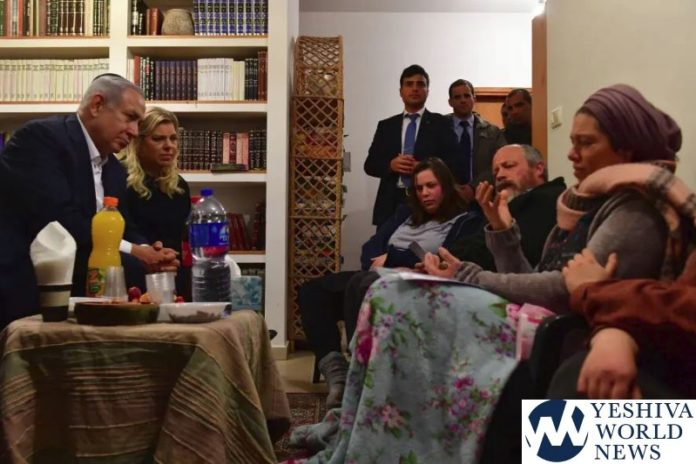 Israel's Shin Bet Security agency said on Sunday evening that after interrogating the suspect, Arafat Erfaiyeh, who confessed to murdering Ori Ansbacher HY"D, that the motivation behind the attack was nationalistic and therefore the incident was a terror attack.
Ansbacher was found brutally murdered on Thursday afternoon in the forest around Ein Yael in Jerusalem.
"During the course of his interrogation, Erfaiyeh reenacted the murder for the Shin Bet and police interrogators, and clearly tied himself to the incident," a statement by the Shin Bet said.
When discovering the body, Israeli police found signs of violence on Ansbacher's body. They thus began to believe that she had been assaulted and then stabbed to death.
The 29-year-old Palestinian Arab suspect, Arafat Erfaiyeh was arrested in Ramallah on Shabbos in a military and police operation that was met with a lot of resistance and violence by the local population.
During the interrogation, Erfaiyeh not only confessed to the murder, but he walked through it in the location it happened and reenacted it for police.
The Shin Bet outlined a few of the details that had been cleared for publication stating that Afariah came from Hebron to Beit Jala and walked to the forest. When he spotted Ansbacher he attacked and murdered her.
Ansbacher had apparently been seeking some time alone to herself after she got into an argument in a youth center where she worked.
Meanwhile on Sunday, PM Netanyahu and his wife Sara were Menachem Avel the Ansbacher family in their home in Tekoa.
The Prime Minister informed the family of the results of the ISA investigation which determined that the murder was carried out for a nationalist motive.
Prime Minister Netanyahu and his wife heard from Ori's parents about her personality and said that the entire public embraces them in their terrible grief.
The home of the terrorist responsible for the murder was mapped out by IDF soldiers on Sunday, as they prepare to have it demolished.
(YWN Israel Desk – Jerusalem)