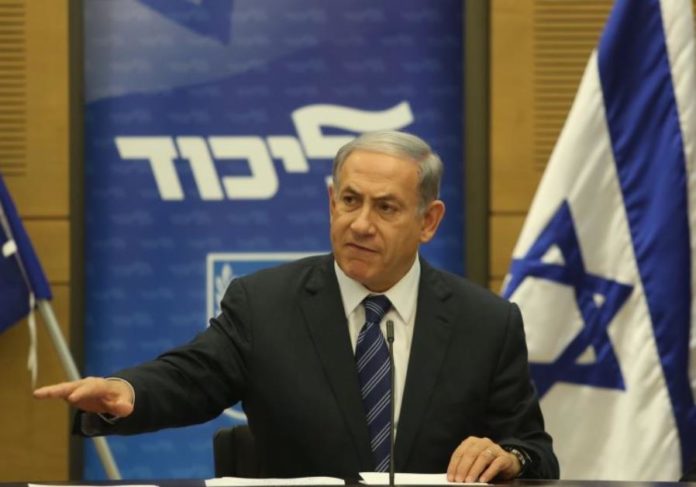 The chairman of the Central Elections Committee, Justice Chanan Meltzer, said Tuesday that the activities of the "Move to the Right" (Zazim Yemina) organization are ostensibly a violation of the election law and they should therefore be questioned by police. Simultaneously, Meltzer levied a NIS 15,000 fine on the Likud list, 'Move to the Right' and its head Mordechai Benita.
In his ruling, Meltzer published a ban on the "Move to the Right" and on the Likud list to publish any ads that would be made up of non-party people or parties belonging to non-Likud lists or parties. He also ordered that all ads published in 48 hours be removed, and that each future ad state that the headquarters is acting on behalf of the Likud list.
The Likud will have to pay court fees of NIS 10,000, as well as an additional NIS 5,000 to the Labor Party and to the New Right list, which was dragged into the process because of its publications. The Yisrael Beiteinu party and the United Right-Wing parties were also dragged into the process following the publication, but refunds were ordered because they did not demand it.
It was further determined that the Likud has violated election laws in the campaign. After the elections, an investigation will be opened in the matter with the Attorney General and the State Comptroller, who argued during the hearing that the matter required examination and did not submit their opinion at this time.
In their response to the petition, the Likud admitted that "Moving to the Right" is a body that is managed and controlled by and is part of an array of headquarters operating during the election campaign. This fact was concealed in the organization's publications, which at first claimed that they were non-affiliated people working the field, acting on behalf of the national camp to ensure the integrity of the country." It was later stated that the headquarters was established by the "right-wing parties and the national camp" – without referring specifically to the Likud.
"This is ostensibly a violation of the election law, which is to be investigated by the police," wrote the judge. The findings of the investigation will be presented within three months to the Attorney General and to the State Comptroller, who will decide in the entirety according to their best judgment.
(YWN Israel Desk – Jerusalem)