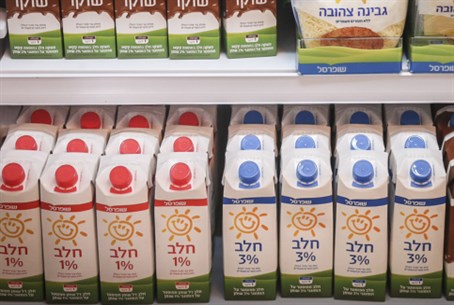 Tara, one of the major dairy suppliers in Israel, on Tuesday turned to the state regulatory committee that regulates pricing seeking an increase in the price of dairy products under state control.
The Tara request follows a recent request by the nation's leading dairy supplier, Tnvua, but Finance Minister Moshe Kahlon froze any price hike for the time being.
Should the price hike be approved, it would most likely result in a 6.6% hike in the price of dairy items under government control.
Simultaneously, Angel's and Berman's have turned to the High Court of Justice seeking a price hike for bread products under government supervision as well.
(YWN Israel Desk – Jerusalem)