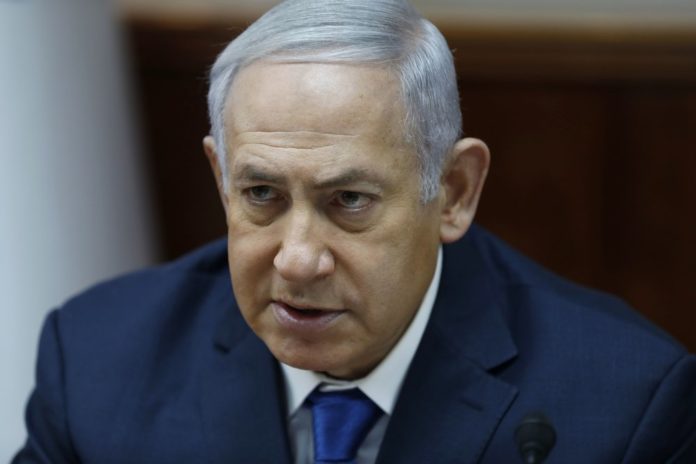 Prime Minister Binyamin Netanyahu on Wednesday met with Shas party chairman, Minister Aryeh Deri, followed by a meeting with the chairman of the Yisrael Beitenu party, Avigdor Lieberman. However, it is reported that the planned meeting with Yahadut Hatorah was canceled.
Kikar Shabbos News quotes a senior Shas official explaining, "We are at the beginning of our journey. There is no significant progress. We have to solve the draft law crisis and then we can move forward."
The anonymous source is quoted adding, "We are hoping that Yahadut Hatorah will submit a comprehensive document, and no less important, a realistic document that will provide an ability for compromise and continued working with Evette [Avigdor Lieberman]".
Another Shas sources is quoted denying rumors to the effect that the party is asking for the Jerusalem affairs portfolio, citing the party selects portfolios permitting assisting the entire population, including the chareidim, those living in the periphery, and the Jerusalem affairs portfolio does not fall in those categories.
Yahadut Hatorah representatives were scheduled to meet for coalition talks on Wednesday morning, but that meeting was canceled "due to scheduling conflicts".
Yahadut Hatorah is signaling there is progress in the talks regarding budgeting for lomdei torah. The party is demanding three deputy ministerial posts with the authority of a minister along with control of the Knesset Finance Committee. Officials are explaining that it too has eight seats, as does Shas, and it will not settle for less than Shas is receiving.
In the interim, MK Yair Lapid, who chairs the Yesh Atid party, is still reported to be pressuring Avigdor Lieberman, questioning if he has the sufficient support to pass legislation to provide senior citizen pensions for many immigrants from the Former Soviet Union who today are not eligible and are in need of assistance. Lapid is trying to entice Lieberman to negotiate with the Blue and White party towards forming a centrist left-wing government headed by MK Benny Gantz instead of Netanyahu.
Lieberman has recently issued a denial, citing reports signaling he is negotiating with Blue and White are baseless, as this is not the case.
(YWN Israel Desk – Jerusalem)